New gardeners often want to know what are easy vegetables to grow. These four are my top picks for anyone new to gardening or who has limited time and space. Each of these easy vegetables to grow can be planted in pots or containers and will thrive with minimal care.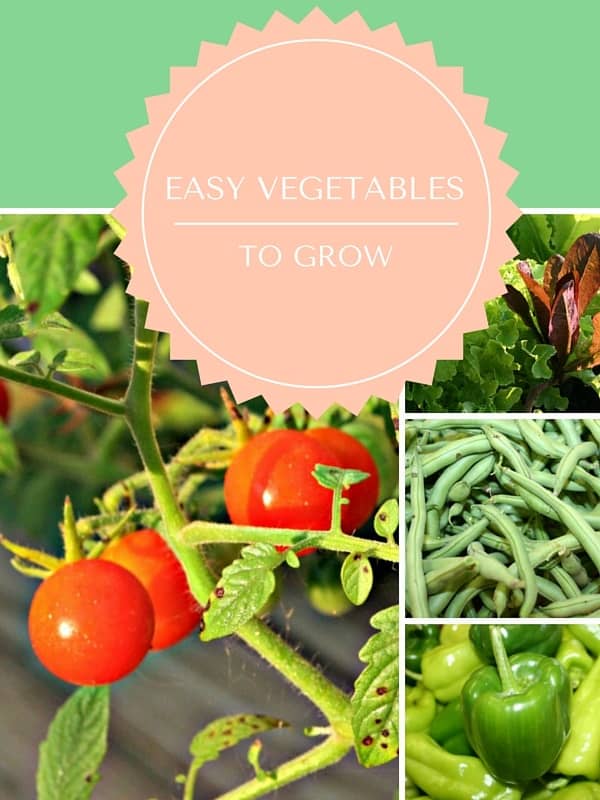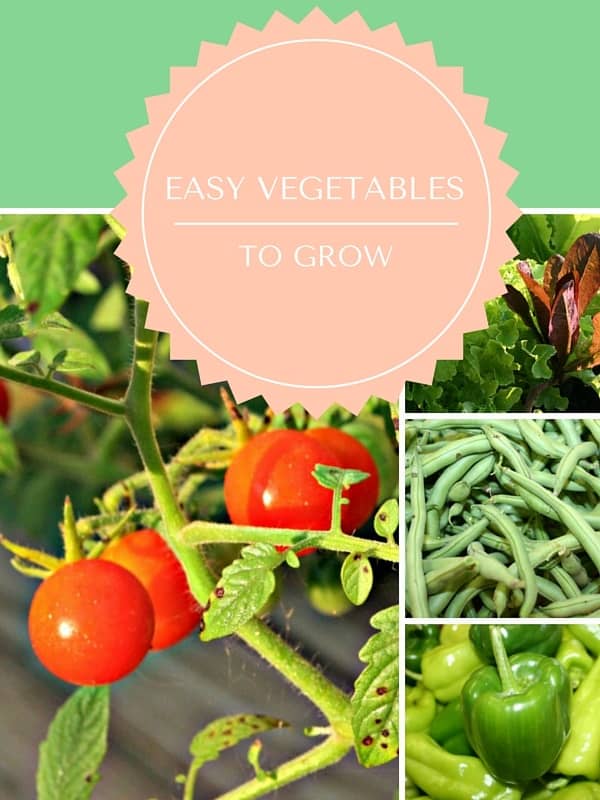 Four Easy Vegetables to Grow
If you're new to vegetable gardening, choosing which vegetables to grow in the garden can seem like an impossible task. I always tell new gardeners to focus on growing what they love to eat, and what they think tastes better fresh than store bought. My garden always includes tomatoes for just that reason. I love a good summer salad with plenty of tomatoes, but store-bought tomatoes always taste like cardboard to me. Fresh garden tomatoes?  Yes, please!
Most vegetables aren't terrible difficult to grow. Some like cucumbers and squash may require a trellis, which although it isn't hard to build, can be hard to remember to buy if you're new to gardening. These four vegetables require no special care. Just plant them in full sunshine, keep them well-watered, and hopefully you will harvest fresh vegetables.
Cherry Tomatoes
Cherry tomatoes, also called salad tomatoes, are usually easier for novices to grow than the big beefsteak kind. They don't need special stakes or cages. You simply plant one tomato plant in a big pot or container or in the ground, water it, and in a few weeks you should have tomatoes.
The easiest one that I have found is "Sweet 100" or "Sweet 1,000" variety of cherry tomatoes. This variety is usually available at your local garden center in late April or early May. You can also find the seeds on Burpee's website.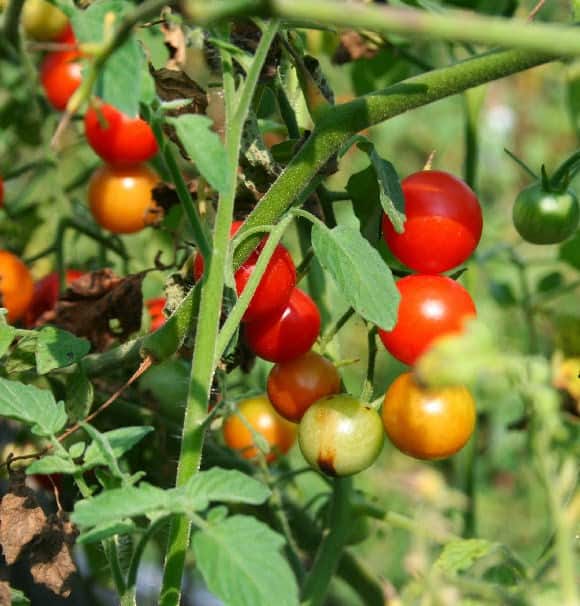 Green Beans
Green beans are super-easy to grow! Plant the seeds in late May, water well, harvest beans about 8 weeks later. Make sure you plant "Bush" variety beans, which grow in a small, compact shape. Green beans need full sunlight and rich, well-drained soil. Space the seeds four to six inches apart in the ground to prevent overcrowding.
Succession planting is an easy technique to extend the harvest of green beans and lettuce. This simply means that instead of planting all of your bean seeds at once, you plant a row of seeds, wait a few weeks, then plant another row. When you use succession planting, you spread out the harvest a bit so you're not inundated with one vegetable ready to harvest all at once. I love canning green beans, so that's not a problem for me, but if you'll be overwhelmed picking buckets of green beans, then try spacing out each planting by a few weeks.
I love Blue Lake Beans for their disease resistance. Blue Lake is the variety name. You can find them at most nursery and garden centers. I actually buy them in bulk from Southern States each spring.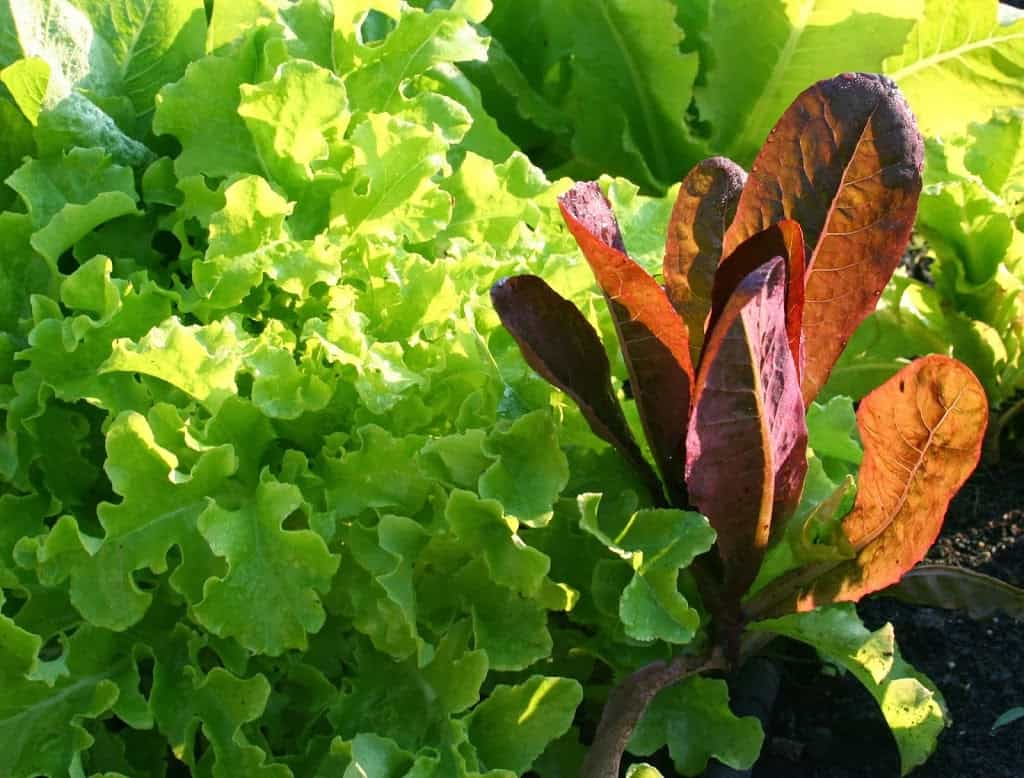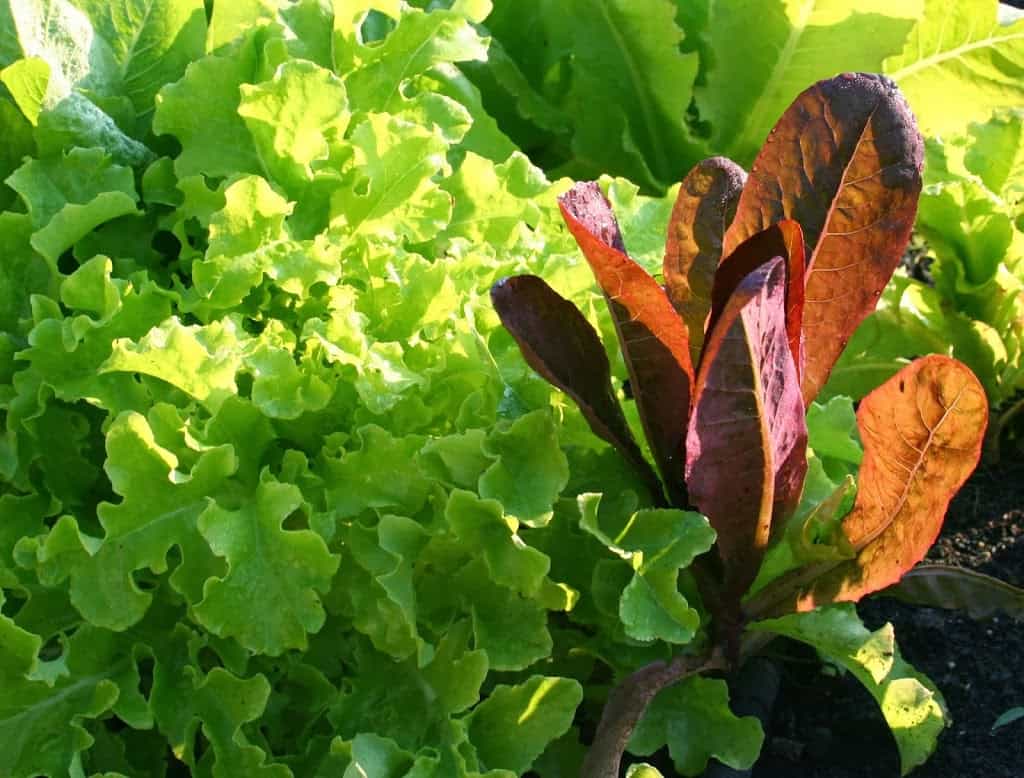 Lettuce
Lettuce is an early spring, cool weather plant that is super easy to grow in the garden. You plant it from seeds sown directly into the ground. Lettuce plants need a lot of water. Most spring gardens provide plenty of water, but if you need more, you can water it with your garden hose. You can also plant lettuce in window boxes or containers.
One thing I love about growing my own lettuce is the variety available. When I go to the supermarket, there's usually Iceberg, Romaine, and maybe a green and red leaf variety. Four varieties, total. With my seed catalog in hand, I can order dozens of varieties. There are so many types of lettuce! I love red leaf varieties, and so I plant "Red Sails" and red "Oak Leaf" lettuce. A mixed package of seeds gives me a pretty variety of textures and flavors.
Make sure you plant lettuce early in the spring. By June, the weather in your area may be too hot for lettuce to survive. When it sends up a big stalk in the middle, it's done, and should be pulled out and added to the compost. That stalk is the seed head and the action of producing lettuce seeds is called bolting. When lettuce bolts, or makes seeds, the leaves turn very bitter. Trust me on that. Yuck!
Like green beans, succession planting through the spring can extend the harvest. You can also tuck a few lettuce seeds into your tomato planters. Sometimes the shade of the tomato plant is enough to keep the area cool for the lettuce, and then you've got a salad in a container!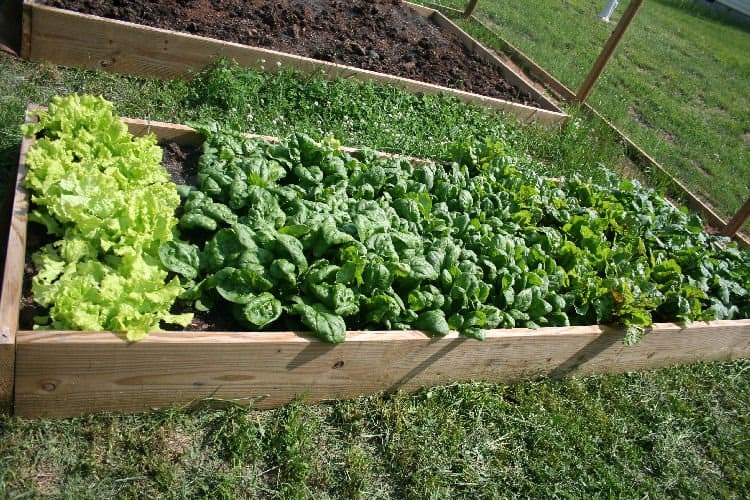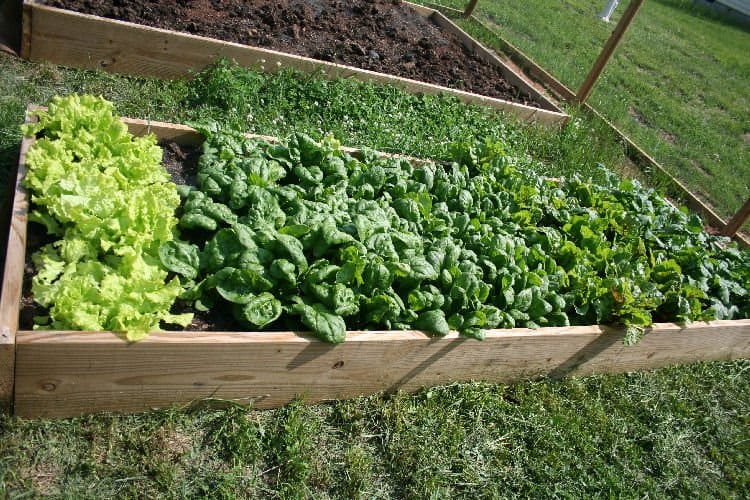 Peppers
Simple bell peppers or even the hot yellow Hungarian peppers that many people love are also among my favorite easy vegetables to grow for beginners. They do love heat, so be sure to plant them outside only after the weather has truly warmed up in the spring. You can plant bell peppers in pots or containers on your deck or add them to the garden. They need consistent water, and well-drained, fertile soil. It's easier for novices to buy plants at the garden center and plant already established transplants than to start peppers from seeds. Your local garden center should have plenty to choose from this spring!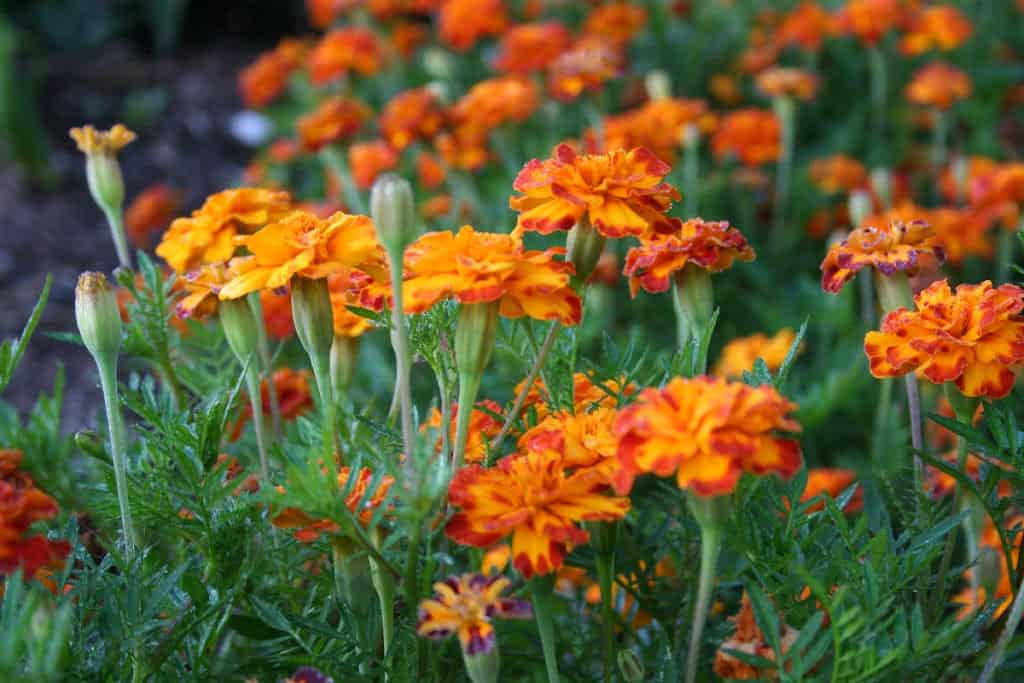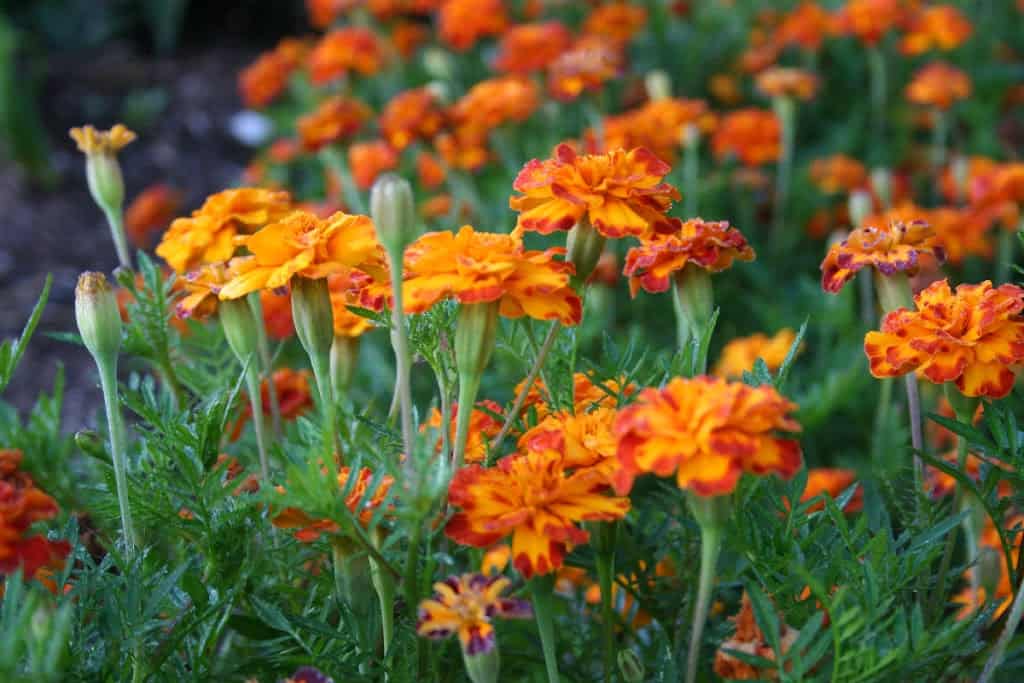 Add a Few Flowers to Attract Bees to Your Vegetable Garden
One little trick that I learned along the way is to plant a few flowers, especially marigolds, near my vegetable plants. Not only do the colors and scents attract pollinating insects, but marigolds actually repel some pests, including tomato hornworms. Tomato hornworms are large green insects that can eat an entire tomato plant in one night. Plant a few marigolds around each tomato and they'll keep the hornworm away.


Jeanne Grunert is a certified Virginia Master Gardener and the author of several gardening books. Her garden articles, photographs, and interviews have been featured in The Herb Companion, Virginia Gardener, and Cultivate, the magazine of the National Farm Bureau. She is the founder of The Christian Herbalists group and a popular local lecturer on culinary herbs and herbs for health, raised bed gardening, and horticulture therapy.