Plant phlox for butterflies. When the early spring weather turns chilly, it may be the only plant available to feed early butterflies.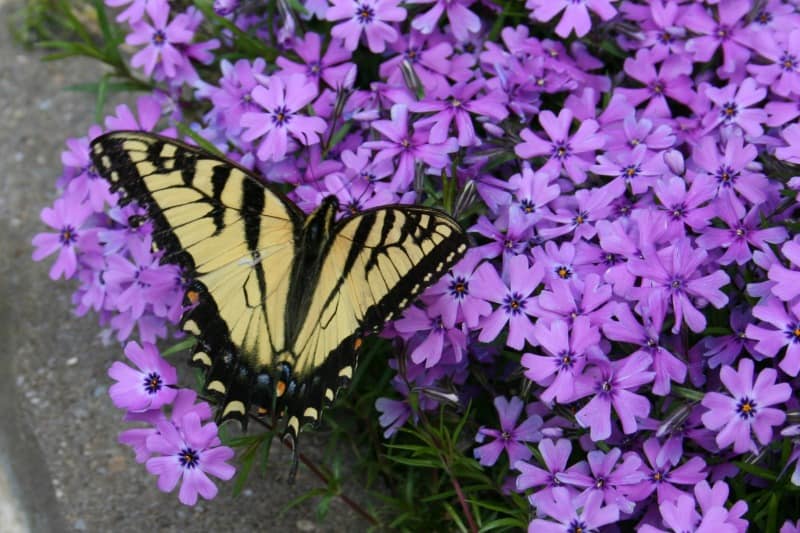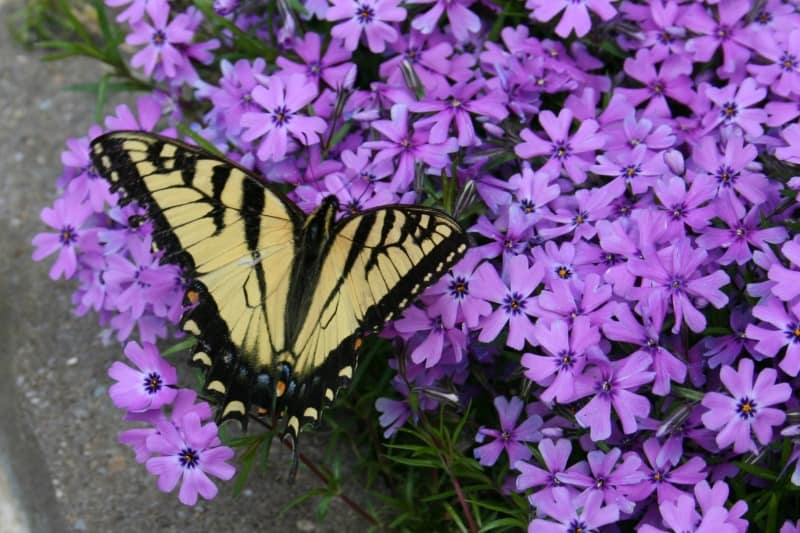 Plant Phlox for Butterflies
The spring weather here at Seven Oaks Farm has been crazy! One day it's in the 80s, the next day it's a shivering 49-degree day with winds whipping out of the north at 30 mph. We had butterflies in the garden early this year, and I was so grateful for the early-blooming spring phlox.
The butterflies were out an about several weeks ago, hungrily feeding on the crabapple tree blossoms. Then came the cold. So cold….temperatures plunged down to 25 degrees F at night on Saturday night into Sunday. I tucked my vegetable garden under assorted blankets and sheets, including a blanket that was my father-in-law's Korean army ration blanket. My garden looked like a slumber party waiting to happen.
Slumber it did, and thankfully, frost damage was kept to a minimum. But I feared for my beautiful butterflies. Sunday brought scant few into the garden, but Monday? Butterfly fiesta!
At one point, I counted over a dozen Eastern Swallowtails on the creeping phlox planted in front of my house. Hurrah for Mother Nature's resilience and to the butterflies!
Phlox subulata, also known by its common names as creeping phlox or moss pink, is a perennial flower that is easy to grow in most temperate gardens. Native to North America, is spreads easily, and the green foliage blends into rocky slopes, hillsides and fields during most of the year. But in the springtime, it bursts into bloom, a carpet of color that's unmatched for its hardiness.
Creeping phlox grows well in garden zones 3B through 10 — basically, anywhere in the 48 contiguous states here in America. It prefers full sun but tolerates some shade. If you're growing it for butterflies, plant it in the sun.
In the early spring, when the winds blow and the temperatures grow colder, butterflies can warm up in the sun. Our Eastern swallowtails sit on the rocks and slates, gently fluffing their wings until they are ready for flight. Once sufficiently warmed, they alight on the multiple flowers of the phlox, probing for delicious nectar.
Plant creeping phlox in almost any soil and it will grow. It thrives in poor soil, rocky soil, you name it. I have cut into clusters of the plant and moved clumps into the worst soil you can imagine, only to have it thrive. It's had to kill.
The plants spread by runners under the soil, literally creeping forward to cover any available area. Don't be gentle with creeping phlox. If you give it an inch, it will take a yard…literally, it will envelop your yard. It almost swallowed the small garden area next to my patio. Each spring, I hack it back, moving the transplants to other areas of the yard. Each summer, it appears I've won. But the phlox always has the last laugh, re-surging with a vengeance as it tries to smother the tulips and columbine in the garden.
You can find creeping phlox plants at your local garden center. One tip: buy the smaller pots of phlox and save money. Because it grows so quickly, you'll soon have larger plants, so there is no need to spend money on gigantic pots of phlox.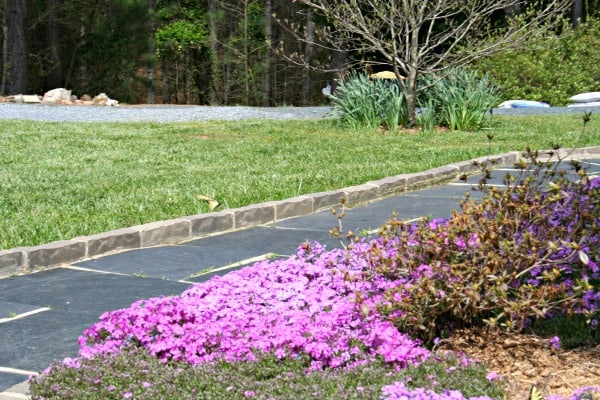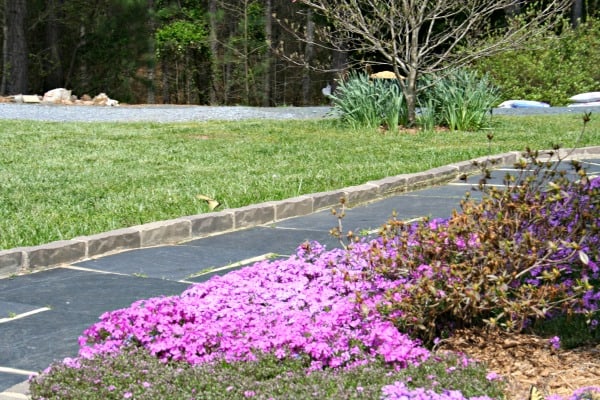 After planting creeping phlox, keep it well-watered until it is established and growing in the garden. Once it begins to creep, or spread, it's in good shape and you can rely upon Mother Nature to water it as needed. It is very drought-tolerant.
In the spring, phlox for butterflies offers not just a kindness to local wildlife, but a gorgeous way to attract butterflies to your garden. You don't need any special garden soil, care or area for phlox. As long as you don't mind it's tendency to take over the yard, you've got a winner, a plant ready to care for spring butterflies, retain the soil, cover bare ground, and beautify your garden paths. Not that's a plant I dig!
Happy gardening and keep growing!
If you enjoyed this article, you may also enjoy: