This amazing vanilla peppermint fudge recipe makes a great gift or treasure for your Christmas dessert table. Just be warned: it's very sweet, so if you don't have a strong sweet tooth, it may be "too much". And it's addictive. Highly addictive. Here's to vanilla peppermint fudge!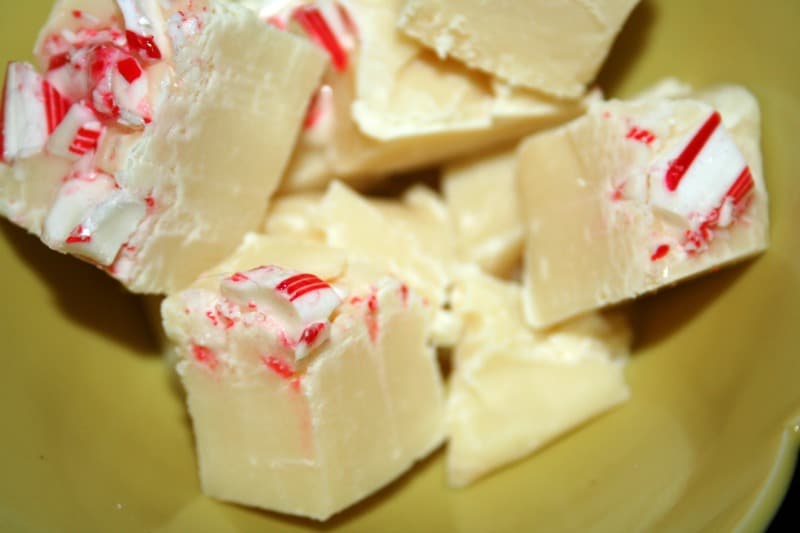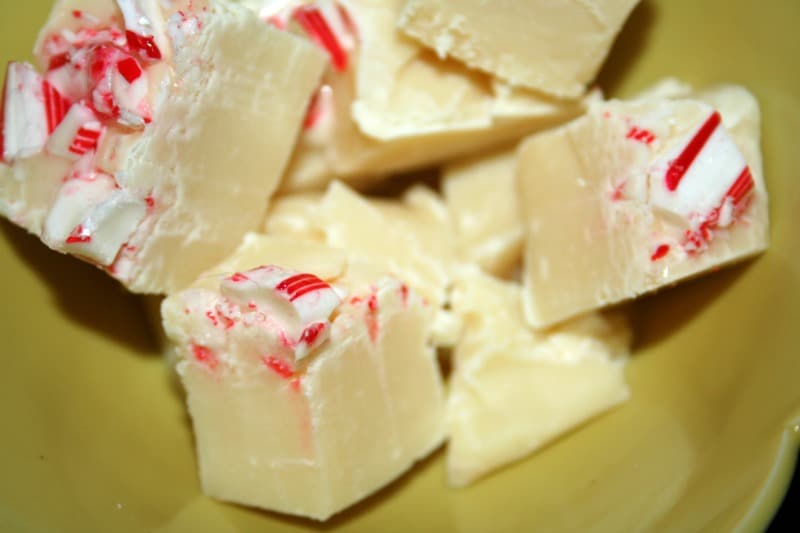 Vanilla Fudge or Vanilla Peppermint Fudge Recipe
My family loves to tease me about my fudge-making disasters.
I remember trying to make fudge in July. I was around ten years old. My mom had an ancient Betty Crocker cookbook. I think it was a 1930s edition.
It had vanilla and chocolate fudge recipes, and I was determined to make them. My fudge came out runny. It was about a thousand degrees in the kitchen.
Now fast-forward to being a grown up. I'm still fascinated by fudge. Only this time, I know the secret: sweetened, condensed milk.  I found the original 5-ingredient fudge recipe which, if you have never tasted it, is a winner. Trust me on this. I mail crates of this stuff out to business colleagues, friends and family, and they tell me it's gone in seconds. It's delicious and so easy to make.
This vanilla peppermint fudge recipe is even easier! I'm not kidding. It really is. All you need are five ingredients, a pan, and it's go time – or fudge time, as the case may be.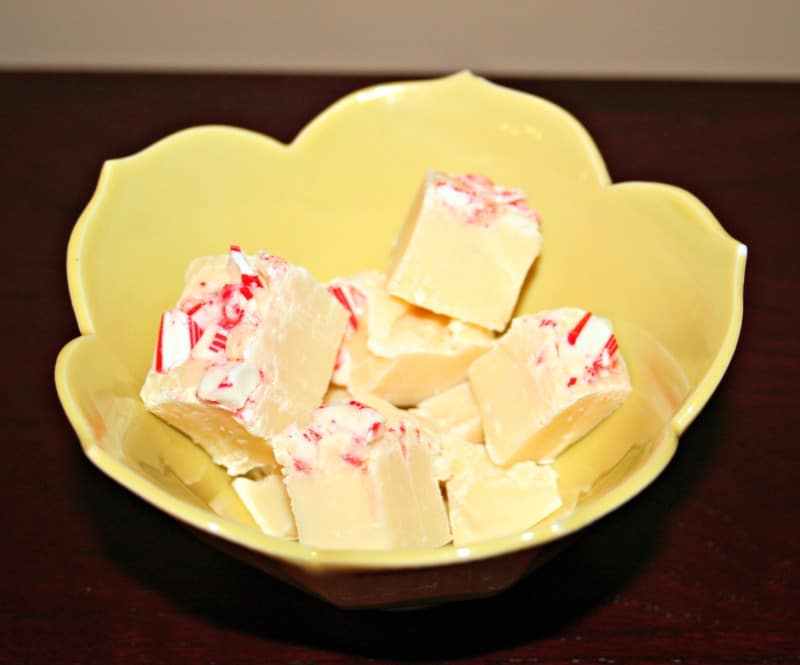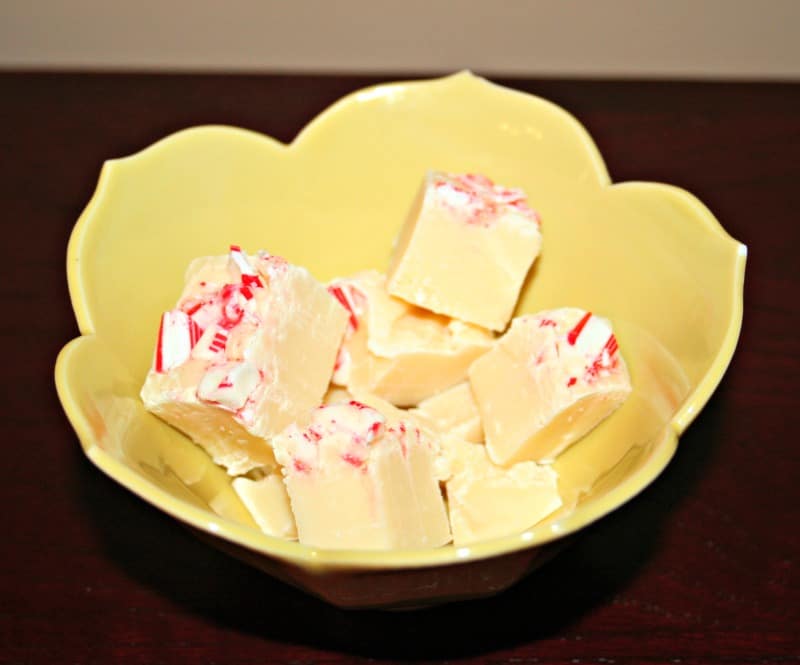 Vanilla Peppermint Fudge Recipe
You will need…
One big bag of Nestle white chocolate chips. (48 ounce)
One can of sweetened condensed milk. (14 ounces)
One teaspoon of pure vanilla extract.
A pinch of salt.
Two candy canes, crushed.
I lined my pan with wax paper, but non-stick aluminum foil works better. Line your pan. You will need a refrigerator-safe 8 x 8 glass Pyrex or Corning Ware dish. Line it with the aluminum foil or wax paper to prevent sticking.
Take the candy canes out of the wrapper and crush them into tiny chips. To crush the canes, either use a mortar and pestle, or place in a heavy bag and hit it with a spoon until the candy canes are crushed.
Place the chips, condensed milk, and vanilla into a pan and melt on low heat, stirring constantly to avoid sticking. When it's entirely melted, add the salt (just a tiny bit or omit entirely). Pour the mix into the pan. Sprinkle the candy canes on top.
Refrigerate for several hours. To serve, remove from the fridge, peel off the paper or foil, and cut into squares. Refrigerate leftovers and enjoy.
Happy holidays!
Jeanne Grunert is a certified Virginia Master Gardener and the author of several gardening books. Her garden articles, photographs, and interviews have been featured in The Herb Companion, Virginia Gardener, and Cultivate, the magazine of the National Farm Bureau. She is the founder of The Christian Herbalists group and a popular local lecturer on culinary herbs and herbs for health, raised bed gardening, and horticulture therapy.