This clove orange pomander ball is a lovely way to scent your home for the holidays. In the pictures below, I used a clementine instead of an orange, but as a child, we made these homemade presents using oranges. Whatever you choose to use, the citrus scent, mixed with the spicy clove fragrance, lasts a long time.
Clove Orange Pomander Ball: A Lovely Natural Handmade Gift
Natural gifts use herbs, flowers or fruit to make beautiful homemade presents. I love handmade gifts! This simple, easy little gift is something that harkens back to a time past. You probably have the ingredients on hand to make a clove-studded pomander, or little air freshener.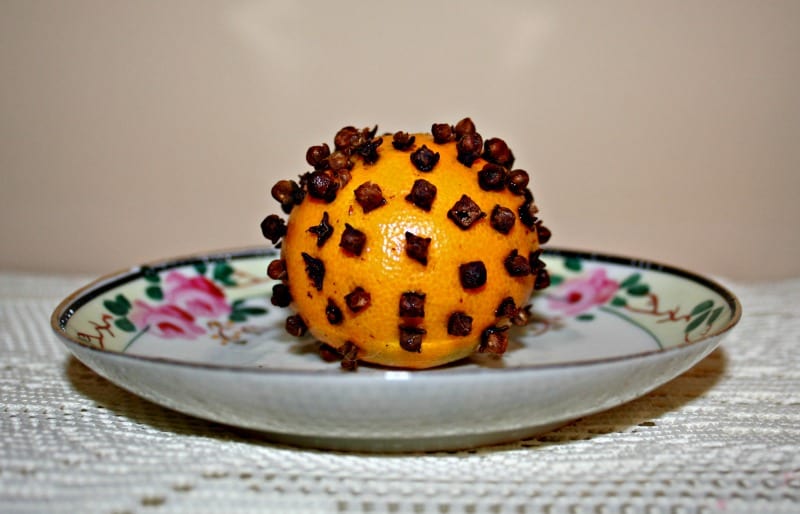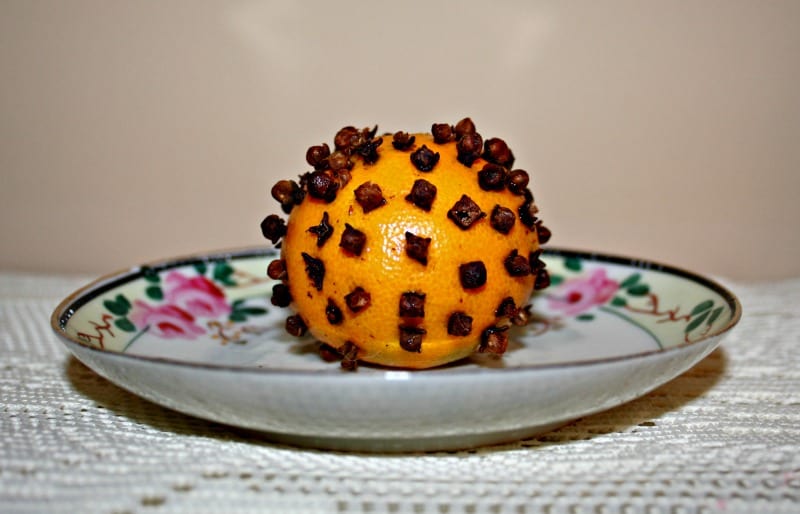 I remember my sister Ann teaching me how to make a pomander when I was a little girl. We used up my mother's supply of cloves, studding an orange so completely with the cloves that it was like a spiky ball. My sister put the pomander on the shelf in the closet we shared, and it scented the entire closet for many months.
I've been meaning since forever to make another one, but cloves are so expensive! My husband picked up a jar of them on sale a few months ago, and I haven't even opened them. I looked at the fruit bowl in the kitchen today and realized we have clementines, those small, delicious little snack-sized citrus fruits. What better way to make the pomander than to use a clementine?
These are so easy to make!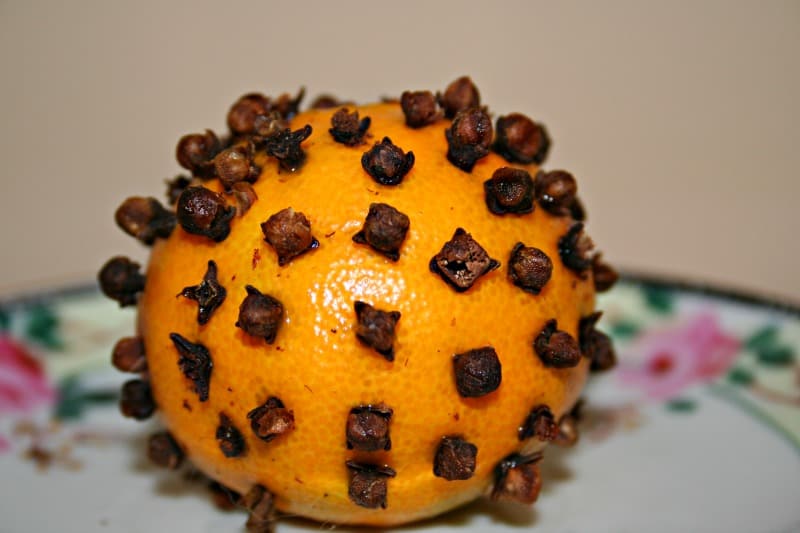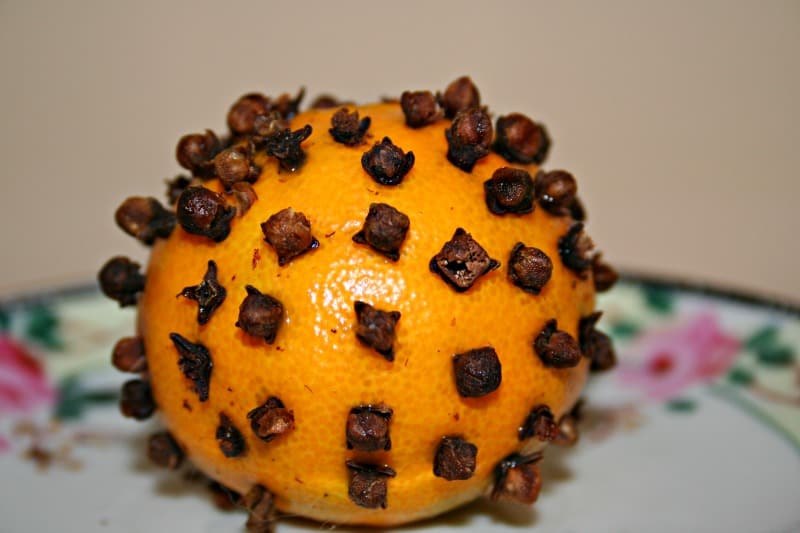 How to Make a Clove Orange Pomander Ball
You will need:
One clementine or orange
Container of cloves
Toothpick (optional)
Ribbon (optional)
Fancy dish
Choose a fresh orange or clementine.
Press cloves into the fruit in the pattern of your choice.
Some people use a toothpick to make the hole first, which is easier, especially on an orange. If you simply stick the cloves into the fruit, some will break. It's easier to use the toothpick.
Place the finished pomander into a fancy dish as I have done here and voila – natural gift, an air freshener that will last several weeks.
If you'd prefer to hang your pomander in the house or in your closet, the first step is to tie ribbon around it, making a loop at the top to hang it up. Then pierce the skin and place your cloves.
History of Pomanders
I've read that a pomander ball was a popular gift in Colonial times. Until recently, oranges were quite expensive. My dad used to tell us stories about Christmas in the 1920s and 1930s and how an orange was always the big treat left in his Christmas stocking. We always thought, "An orange? What's the big deal?" Well until massive orchards and less expensive shipping made oranges available year-round, they really were quite a treat f or children.
I can only imaging how expensive these homemade pomanders may have been for our Colonial ancestors. Today, enjoy the fresh scent of citrus and cloves, a natural gift you'll love making and giving.
More Handmade Gift Ideas
How to Make Your Own Herbal Tea