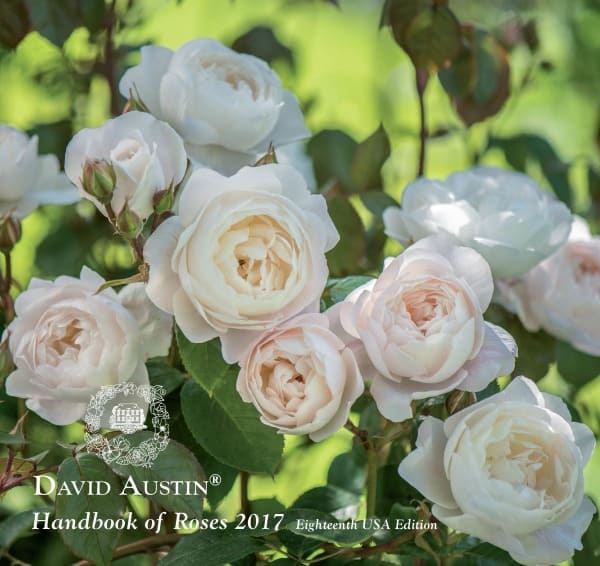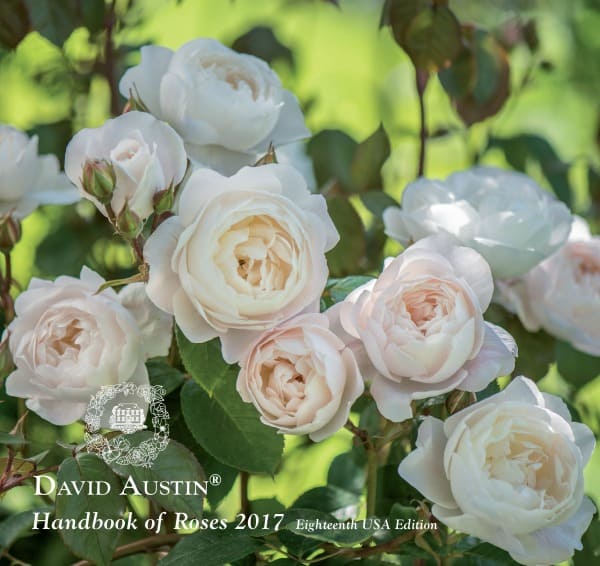 North American gardeners keen for the first whiff of spring will be cheered as David Austin Roses unveils its newest English Roses for Spring 2017: pure white 'Desdemona' and glowing pink 'The Ancient Mariner'. Both roses are products of a 20-year Austin breeding program that is achieving exceptional levels of of beauty, fragrance, free flowering, disease resistance and, most importantly, charm. With the new introductions, a total of 114 Austin-bred English Rose varieties are now available to American and Canadian gardeners at www.davidaustinroses.com/us/.
"'Desdemona' and 'The Ancient Mariner' are deliciously-perfumed English Roses that bloom like mad, then quickly repeat bloom all season, from late spring through frost," said Michael Marriott, technical director and senior rosarian for David Austin Roses in Albrighton, England.
"Both roses are absolutely fabulous in their own right. Unusually, both also have features that make them well suited to boosting the star power of other featured plants in a garden. You might say — to borrow from the world of cinema – they're roses ready for roles as either Best Actor or Best Supporting Actor."
'Desdemona' is a quietly powerful charmer. With its upright rounded bush awash with sprays of white roses, this variety is equally valuable as a statement plant or as a color foil to heighten the impact of other shrubs and plants," said Marriott. "In garden design, white makes other colors pop. White also reinforces depth of field and separates colors that might otherwise clash."
Marriott considers 'Desdemona' to be Austin's best white English Rose to date and every bit as strong a garden performer as Austin's 2016 break-through introduction, 'Olivia Rose Austin'. In trials, 'Desdemona' has done well in both hot/humid and hot/dry conditions, he added. Its fragrance is strong and complex: Old Rose and almond blossom with hints of lemon zest and cucumber.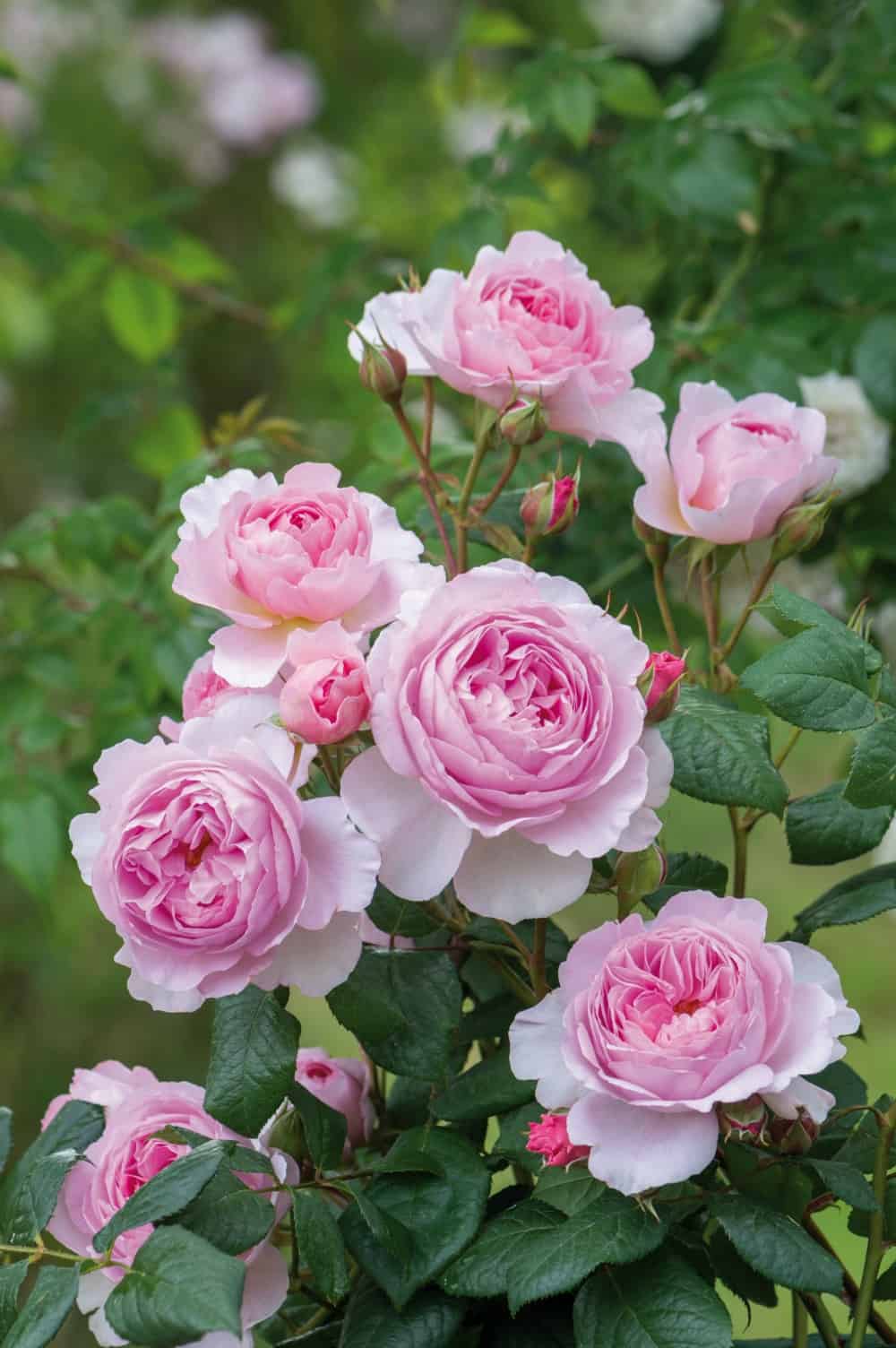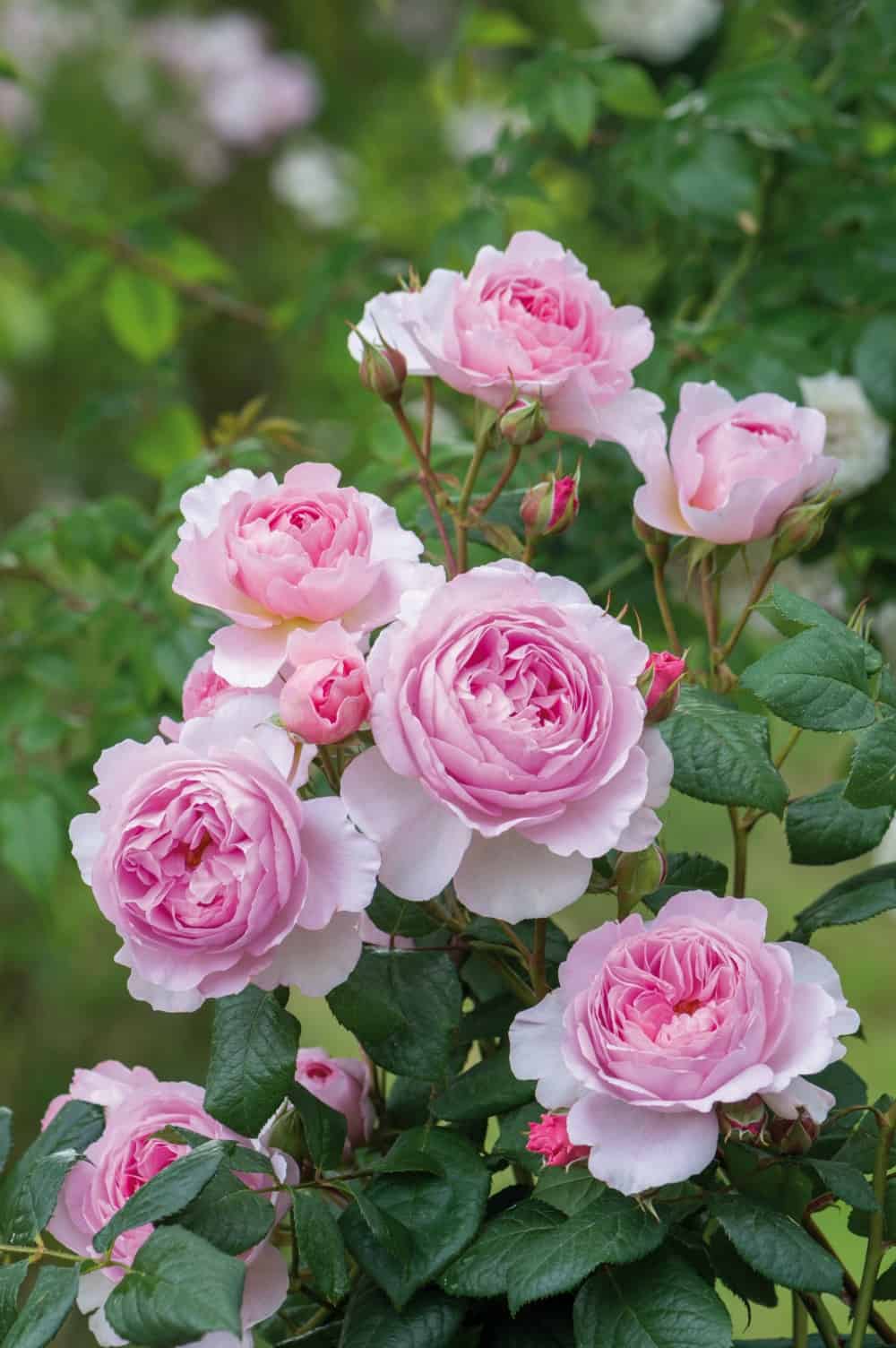 'The Ancient Mariner' is a taller English Rose that gardeners will treasure as a vertical accent or backdrop. "This statuesque beauty is a perfect choice for the middle or back of a border or as a featured player in landscape beds. Said Marriott, "'The Ancient Mariner' carries its big, upward-facing flowers high on the bush, where the strong myrrh fragrance readily scents the air thereabouts." The cupped blooms are densely packed with petals. Their color is a rich glowing pink that's paler pink at the outer edge to create a halo effect that Mr. Austin finds particularly lovely. After bloom, the spent petals fall cleanly away.
All Orders Shipped in Spring at Correct Time to Plant
This spring Austin offers nearly 200 roses, including 114 English Roses, as bare root stock by mail-order or from www.davidaustinroses.com/us/. While orders are taken year-round, bare root stock is only shipped January through May, always at the correct time for planting in a recipient's area. The roses are sold on a first-come basis. New introductions typically sell out early.
To order, visit www.davidaustinroses.com/us/, call 800-328-8893, or write to David Austin Roses Limited, 15059 State Highway 64 West, Tyler, TX 75704. All David Austin roses sold in North America are specially selected for North American growing conditions and climate zones. All are grown and shipped within North America.
Please note: This information and the accompanying photos were provided by the David Austin company for publicity purposes. Home Garden Joy received NO compensation for sharing this information, and the images are (C) David Austin.
Jeanne Grunert is a certified Virginia Master Gardener and the author of several gardening books. Her garden articles, photographs, and interviews have been featured in The Herb Companion, Virginia Gardener, and Cultivate, the magazine of the National Farm Bureau. She is the founder of The Christian Herbalists group and a popular local lecturer on culinary herbs and herbs for health, raised bed gardening, and horticulture therapy.