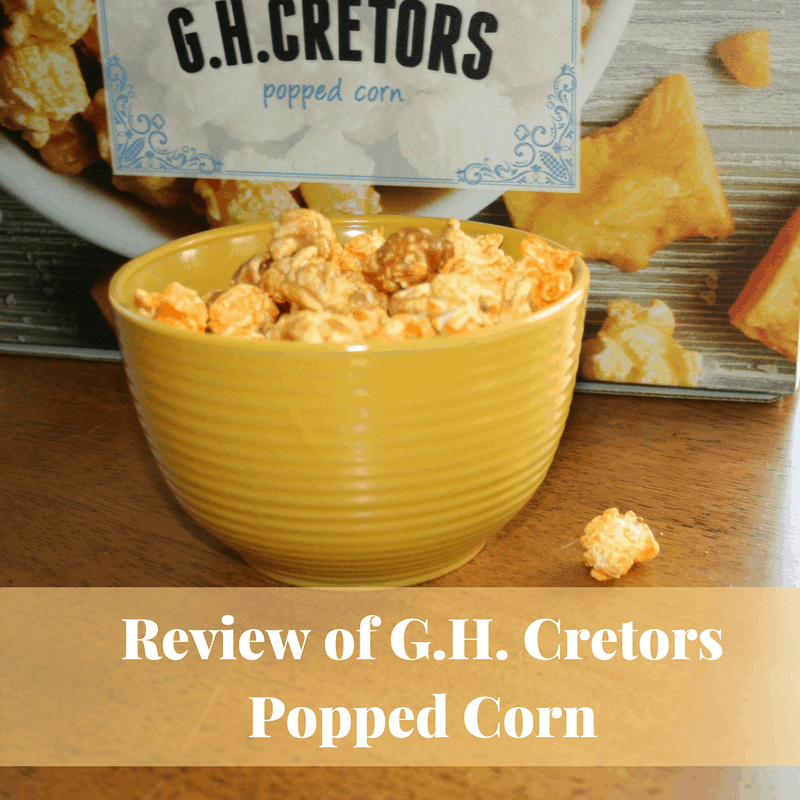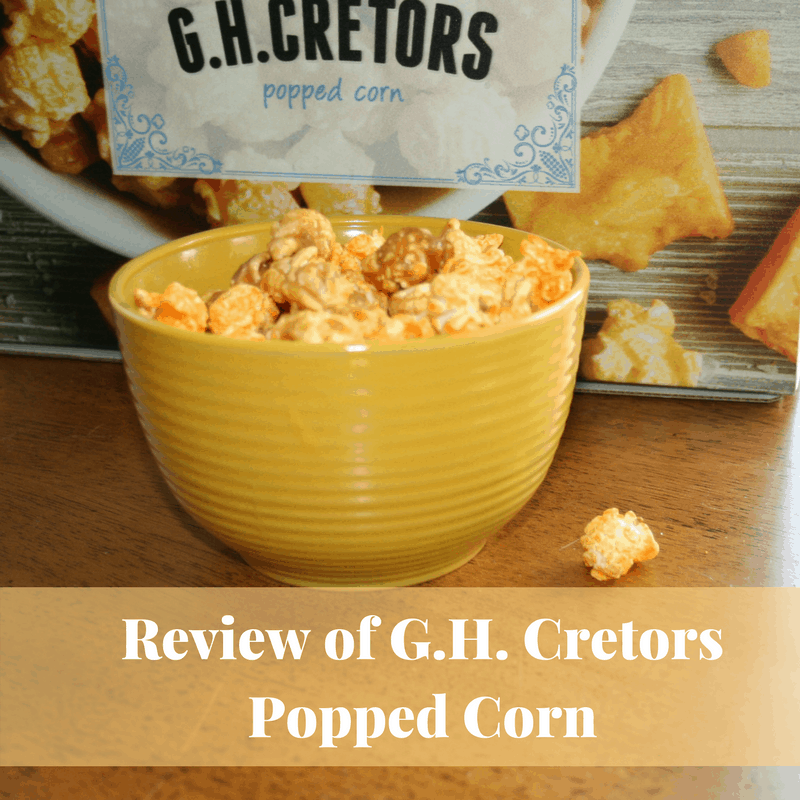 This is a sponsored post created for G.H. Cretors popped corn. I received a gift package containing two bags of popcorn and two DVDs, approximately a $25 value, in exchange for a fair and honest review of the product. 
A Review of G.H. Cretors Popped Corn
This is a review of G.H. Cretors popped corn…and a little praise for my beloved gourmet treat.
I absolutely love popcorn. I used to make it all the time. It's a favorite for our family movie nights when we snuggle into the living room, a cat on each person's lap, and favorite family-fare or classic movies on the screen.
So imagine my happiness when G.H. Cretors contacted me to ask me to sample their popcorn and write about it. Sure! Popcorn? Yes, please!
The history behind the brand is fascinating. G. H. Cretors popped corn began in 1885 when Great Grandpa Cretors invented the popcorn machine. Yes, he's the genius behind the popcorn machines you see at fairs, malls, circuses, and everywhere in between. Yay for Great Grandpa Cretors!
Today, the company produces its decadent healthy snacks in Waukegan, Illinois. They use only high-quality ingredients. There are no artificial colors or flavors added to the popcorn. The popcorn itself is made with non-GMO corn and the ingredients are, whenever possible, non-GMO, too.
There are nine flavors of G.H. Cretors popcorn. I sampled "The Mix" and "Just the Cheese."
"The Mix" is a mixture of caramel-coated popcorn and cheddar cheese flavor. The caramel corn is made by candy chefs, and the caramel itself is rich, flavorful, and not too sweet.
It has the taste of high-quality caramel. Some less expensive caramel corn brands use a coating that tastes high in molasses, but not this one. This was pure, decadent caramel.
Now mix that in with incredibly cheesy cheddar popcorn with a hint of salt and you have an addictive mixture of salty, sweet goodness.

The cheddar cheese corn was less of a favorite here, although it was equally tasty. Part of the problem here was that we opened the bag, ate a little to sample it, then put it back into the pantry with just a snack clip on it. I think that if you are enjoying G. H. Cretors popcorn as part of your family's movie night you would eat the entire bag in one sitting. We let air get into it and a few days later it was stale. Well, that is what happens with all natural ingredients; they don't keep as well because they are REAL and made from wholesome plant-based ingredients.
I loved G.H. Cretors popcorn and will be back for more another time. Thank you to the G.H. Cretors popcorn company for making our movie night special!
I hope you enjoyed this review of G.H.Cretors popcorn, a healthy snack made from the garden – from all natural popped corn.
You can purchase G.H. Cretors popcorn using the Amazon links above or at a store near you.
Jeanne Grunert is a certified Virginia Master Gardener and the author of several gardening books. Her garden articles, photographs, and interviews have been featured in The Herb Companion, Virginia Gardener, and Cultivate, the magazine of the National Farm Bureau. She is the founder of The Christian Herbalists group and a popular local lecturer on culinary herbs and herbs for health, raised bed gardening, and horticulture therapy.