Finding broccoli rabe recipes can be difficult. Most involve pasta, garlic, and of course, the leafy green vegetable known as broccoli rabe. This recipe transforms greasy quesadillas into a vegetarian feast!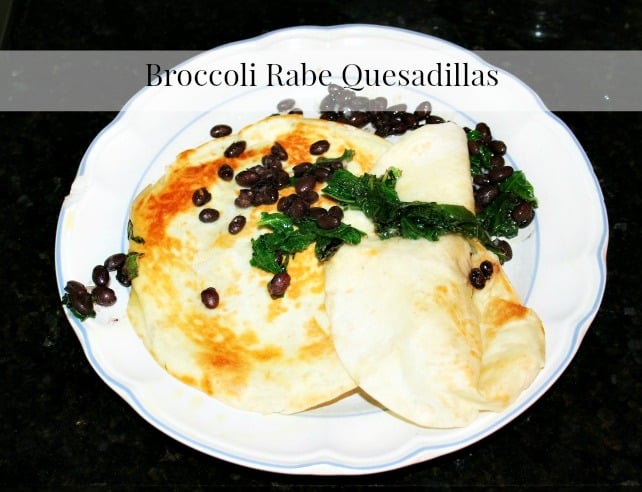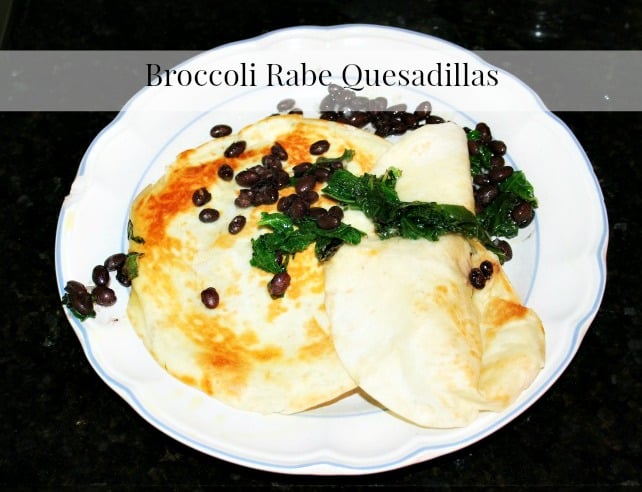 Broccoli Rabe Recipes: What Can You Make With Broccolini?
Call it by any name – broccoli rabe, rabe, rapinini, broccolini – but what can you make with this leafy green vegetable?
I've written about my love for broccoli rabe and yes, I'm weird. But this veggie certainly deserves pride of place in the garden. The vitamins and antioxidants packed into every leafy delicious cup full of this stuff should be enough to convince even the most die-hard skeptics to pile it on their plates.
If an astonishing amount of vitamin K, A, E, C, and omega-3 fatty acids aren't enough for you, the how about…taste? Yes, broccoli rabe is a relative of the mustard family and can be bitter. But pair it with this delicious quesadilla recipe and you've got a flavorful vegetarian lunch of dinner that will please even the pickiest palate.
Ingredients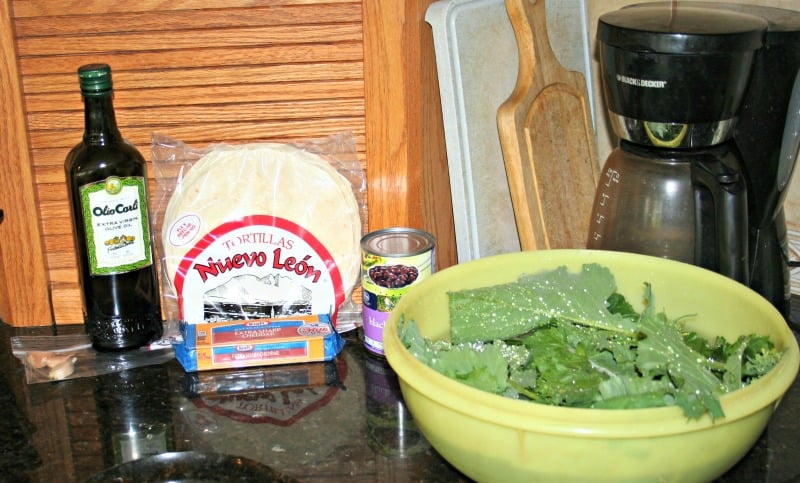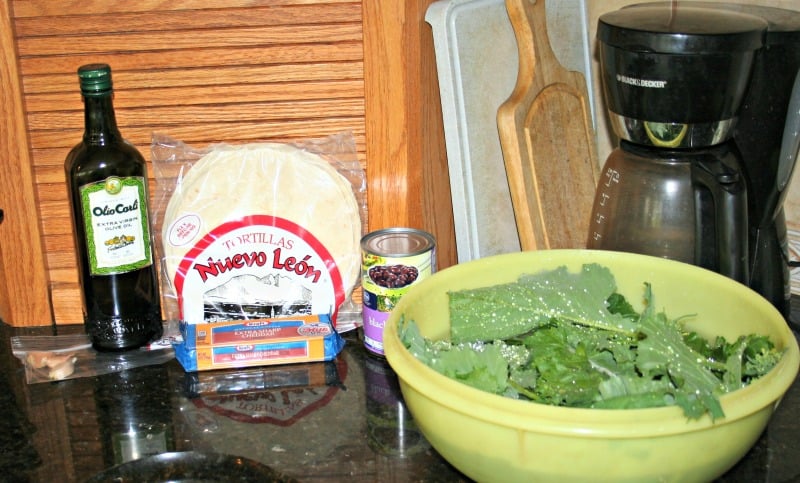 To make this recipe, you will need:
Two flour tortillas per person.
1 cup (cooked) broccoli rabe (about 1 gallon or bunch raw).
3 tablespoons of olive oil.
1/2 can of black beans, rinsed and drained.
Shredded cheese such as mozzarella, cheddar, or Monterey Jack.
Garlic powder or smashed clove of garlic.
To make the quesadilla:
Rinse and drain the black beans. Set aside the unused portion, covered, in the fridge to use another time.
Shred cheese if it's not already shredded.
Peel and press the clove of garlic if using fresh garlic.
Rinse and cut into small pieces.
Heat 2 tablespoons of olive oil in a skillet, reserving the last tablespoon to make the quesadillas.
Carefully place the rabe into the oil. Be very careful – if the leaves are damp, the moisture may cause the oil to spatter or spit which can cause burns.
Sautee in olive oil until wilted. Sprinkle with a touch of garlic powder or add the smashed garlic. If using the pressed or smashed garlic, cook for another 15-30 seconds, stirring constantly to avoid burning the garlic.
Drain broccoli rabe and set aside. I spooned mine into a small bowl.
Pour beans into the remaining oil and cook on low heat for 10 minutes. Remove from heat.
Clean the pan, dry it, and place it back on the stove.
Add olive oil, swirling to coat the pan.
Gently place tortilla into pan.
Spoon on half of the rabe mixture onto the tortilla.
Spoon half of the beans on top of the rabe.
Sprinkle cheese on top.
Cook for 20-30 seconds.
Carefully loosen the ends of the tortilla with your spatula and flip half of it over the top, pressing gently with a spatula. The cheese should melt and "glue" it together.
Let cook another 20 seconds, then turn off the heat and transfer quesadilla to a plate.
Enjoy with your choice of salsa, guacamole or sour cream.
I made two of these quesadillas and as you can see, the second one did not flip properly. I debated remaking the recipe and photographing it again but decided to 'keep it real' here at Home Garden Joy.  The taste was the same – absolutely delicious! – and so if your quesadilla does come apart like mine did, just slice it up and enjoy it. It's still yummy!
Happy gardening, keep growing!
Jeanne Grunert is a certified Virginia Master Gardener and the author of several gardening books. Her garden articles, photographs, and interviews have been featured in The Herb Companion, Virginia Gardener, and Cultivate, the magazine of the National Farm Bureau. She is the founder of The Christian Herbalists group and a popular local lecturer on culinary herbs and herbs for health, raised bed gardening, and horticulture therapy.