It's time to start thinking about your fall vegetable garden. One of the first vegetables that comes to mind in the fall is broccoli.  Although some people are die-hard broccoli haters, I'm among those who love broccoli. Perhaps that's because I've tasted it fresh from the garden.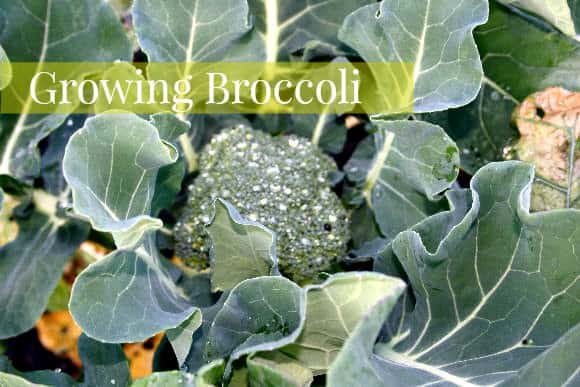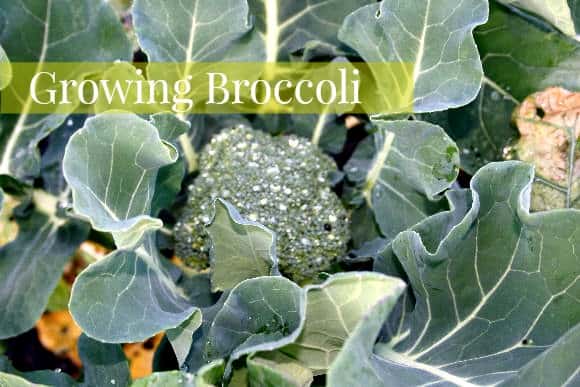 Broccoli, a Fall Vegetable Garden Staple
When I was a little girl, my Uncle Clarence – my grandmother's brother – would stop by on a crisp October evening. He'd pull his big old Cadillac (my dad called it "the boat" because it was that big) into the driveway, pop open the trunk, and out would spill box after box of fresh fall vegetables from the farm stand in Cutchogue where he lived. Fresh broccoli, cauliflower, and of course, pumpkins for the kids. It was a ritual of fall just as surely as raking leaves and carving pumpkins for Halloween.
Perhaps it was this early taste of fresh garden broccoli that solidified my love for the cruciferous vegetable. Broccoli (Brassica oleracea) can be bland, but when it is fresh and nipped by the first frost of fall, has a sweet taste that makes it delicious.
Growing Broccoli
You can grow broccoli from seeds or from plants transplanted into the garden. It takes about 85 to 100 days for most varieties of broccoli to germinate from seed and mature, so if you are planting it now in late August or early September, you should use transplants from the garden center.
Make sure the soil is fertile and rich with compost before transplanting broccoli into the garden. It needs slightly acidic soil and full, bright sunlight.
Keep the plants well-watered and don't worry about chilly nights. Broccoli loves it cold. Seeds can germinate when temperatures are in the 40s, so this is a plant that really, really likes it cold!
Plants should be spaced 12 to 24 inches apart in rows about 36 inches apart. Broccoli plants have shallow roots, so try not to let the soil dry out. Keep the plants well-watered. Fertilize with a mild 10-10-10 about three weeks after transplanting.
The biggest pest to contend with is the cabbage worm. It's actually the caterpillar of the white cabbage moth. These green caterpillars chew holes through leaves and can destroy your plants. Floating row covers or hand-picking them off of the plants are the easiest organic control method. Aphids can also be a problem.
After 85 days or so, broccoli begins to form small, tight green flower buds. This is the part that you eat – the tight flower buds. Harvesting should be timed if at all possible, to coincide with the days right after the first frost.
Frost initiates a process called "cold sweetening." According to an article in the Wisconsin State Journal, in response to cold temperatures, some plants released stored energy into 'free' sugar molecules. These molecules are moved into plant cells where they act as a sort of antifreeze, preventing frost damage to the plant. It also makes the vegetable taste sweeter, which is why it's always better to pick broccoli, cabbage, cauliflower and Brussels sprouts after a frost. The plant's sugars make the plant taste better to us!
A fall vegetable garden isn't complete without broccoli. If you're a confirmed broccoli-hater, visit your local farmer's market and try some fresh from the farm. You may be surprised at the taste of fresh broccoli.
Jeanne Grunert is a certified Virginia Master Gardener and the author of several gardening books. Her garden articles, photographs, and interviews have been featured in The Herb Companion, Virginia Gardener, and Cultivate, the magazine of the National Farm Bureau. She is the founder of The Christian Herbalists group and a popular local lecturer on culinary herbs and herbs for health, raised bed gardening, and horticulture therapy.