Thyme tea is my go-to medicinal tea, along with elderberry syrup, to get rid of sore throats and colds.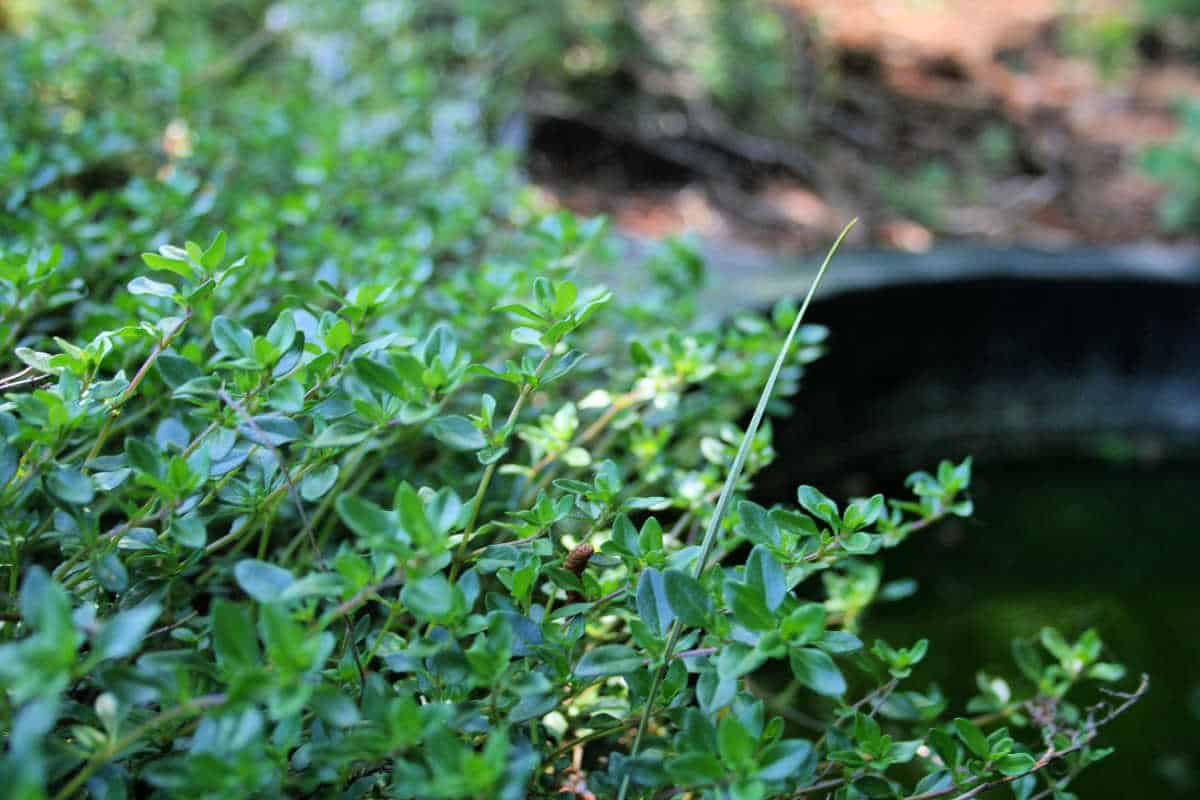 I brew a cup of thyme tea and add lemon juice to it to treat a sore throat. Yesterday, I came home from church and choir practice feelings like I was getting the start of "something."
You know that feeling – the scratchy throat, vague "I'm not feeling well" feelings.
I decided to nip it in the bud and make thyme tea.
Why Thyme Tea?
Common thyme (Thymus vulgaris) has a long and respected history in the world of herbal medicine as an antibacterial, antimicrobial herb.
Preparations made from thyme oil can be used as a hand sanitizer, a cleaning product and more. Teas made from thyme soothe a sore throat and encourage the immune system to respond to inbound threats. Unless you are allergic to thyme, there is little chance of a bad reaction, and it is readily available and easy to make.
How to Make Thyme Tea
Thyme tea is made from fresh or dried thyme leaves. Any culinary thyme will do; I used dried leaves from my garden thyme. There are 100 varieties of thyme but the most common one available at the garden center in the spring is English thyme, and that's fine to use for your tea.
Place approximately 1 ounce or about a teaspoonful of thyme into a tea strainer or brewer. I use an in-cup immersion brewer. It has a spring clip that opens the end so that I can scoop the herbs into the basket. The basket tip has holes in it for brewing.
Pour hot water over the herbs and cover the mug. This is important. Covering the mug captures the steam, which can carry away the essential oils into the air, and holds it in the cup.
Allow the thyme tea to steep for 20 minutes. Remove the herbs or strain them. I add a drop or two of lemon juice and sometimes raw honey.
Sip and enjoy.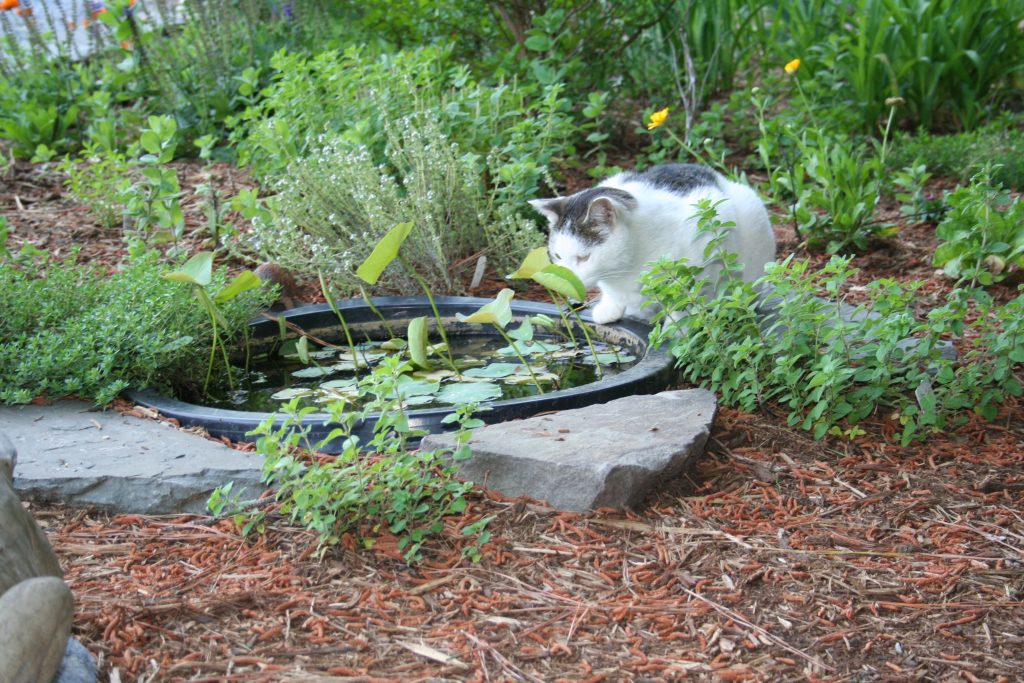 How to Grow Thyme
Thyme prefers full sun and alkaline (pH 7 or higher) soil. That said, my creeping and upright thyme grows in partial shade in acidic soil. It's really not fussy!
It does spread if conditions are right and forms a thick ground cover mat. You can plant creeping thyme around stones in the garden pathway or just add it to the garden as an herb that spreads and suppresses weed.
Thyme is easy to start from seeds. About 6 to 8 weeks before your frost free date, plant the seeds in seed starting medium and keep moist until they germinate. Allow seedlings to 'harden off' or acclimate to outdoor temperatures before transplanting into the garden.
Thyme in Culinary Tradition
Thyme has been used to season food since the ancient Greeks and Romans. In the Middle Ages, it was a popular cooking herb. No house wife would have been without a small container or pot of thyme growing near her kitchen.
Thyme is used to season poultry and pork. It is a popular ingredient in sausages. A little bit goes a long way as it has a strong flavor.
More About Thyme
For more about how to grow, cultivate, and use thyme, please see:
SaveSave
Jeanne Grunert is a certified Virginia Master Gardener and the author of several gardening books. Her garden articles, photographs, and interviews have been featured in The Herb Companion, Virginia Gardener, and Cultivate, the magazine of the National Farm Bureau. She is the founder of The Christian Herbalists group and a popular local lecturer on culinary herbs and herbs for health, raised bed gardening, and horticulture therapy.