Summer is popsicle time, and this strawberry vanilla yogurt popsicle recipe is both healthy and delicious. Best of all, it whips up in about 5 minutes and uses just three ingredients. Time to make popsicles!
Strawberry Vanilla Yogurt Popsicle Recipe
I'm like a big kid.  I'm addicted to ice pops.  The kind that you buy in bulk from the store in plastic tubes. Pops in neon shades of bright blue, orange, yellow, red…100% sugar and artificial chemicals.
And I love them.
I know they aren't good for me. As I round the corner and see middle age not just looming but just over the horizon, I know I can't beat up my poor body anymore with all the junk food.
What is a popsicle lover supposed to do?
Make her own!
I bought two popsicle molds, one from Dollar General and the other from Wal-Mart. I freeze orange juice, cranberry juice, or other all-natural fruit juices in the smaller mold. When I crave a 3 p.m. popsicle (why do I always want something sweet and cold at 3 p.m.?!) I can just take one out of the freezer. It's only 1/4 cup of fresh juice, and enough to make me feel content without ingesting all those chemicals.
Sometimes, however, a girl just wants more oomph in her popsicle. I found this recipe and of course tweaked it for my own needs. As you blend the mixture and pour it into popsicle molds, any leftover can be enjoyed as a smoothie. It's delicious!
Ingredients for Strawberry Vanilla Yogurt Popsicles
Makes 8 typical popsicle treats.
2 cups of vanilla yogurt
1/4 cup of sugar
2 cups of strawberries, washed and with the stem and tops removed, cut into pieces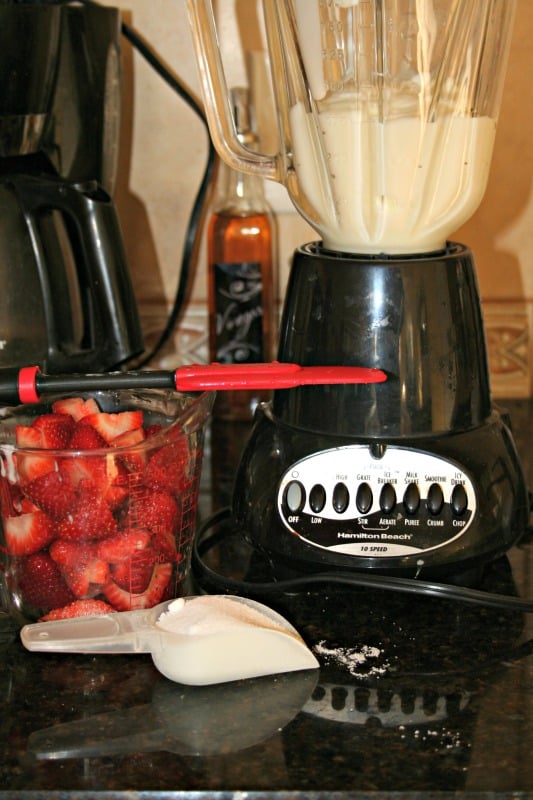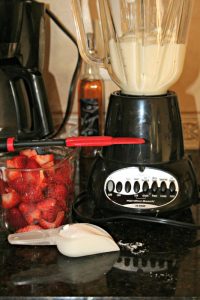 Place all ingredients in a blender. Blend on smoothie setting until it's thick and creamy. Pour into popsicle molds and freeze for at least 6 hours. Don't rush this; if you try to un-mold them too soon, the sticks pull out, leaving the popsicles in the tray. If that happens, you can spoon the popsicle mix out into a small dish and enjoy.
To remove popsicles from the plastic store molds, immerse the molds in a bowl of hot water for 1-2 minutes. Gently pull the popsicles out, wrap in plastic wrap individually, and refreeze.
You can substitute many fresh fruits for the strawberries. If you are using a very sweet fruit like pineapple, omit the sugar.
Enjoy!
SaveSave