Tomato plant problems include tomatoes with cracks. I went outside to harvest tomatoes this morning only to find almost every single tomato with crack rings near the stem or cracks radiating down the sides of the fruit.
Tomato Plant Problems: Tomatoes Cracking
The tomatoes, above, are ones I picked this morning. You can clearly see the rings radiating in almost perfect circles near the tops of the tomatoes.
What causes these tomato plant problems?
Too much rain.
The tomatoes you see above have what are called 'growth cracks.' Many gardeners mistakenly assume that these tomato plant problems indicate insects or diseases, but tomato cracks occur as a function of how tomatoes develop.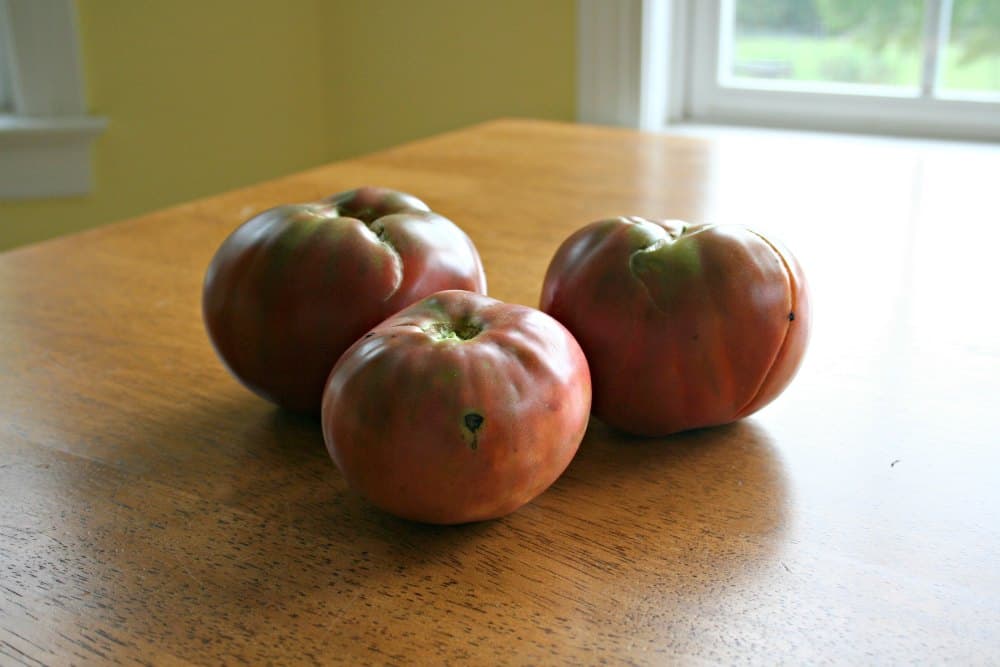 Weather Conditions that Cause Tomatoes to Crack
Here in central Virginia we've had almost a perfect combination of weather-related factors that cause tomatoes to crack.
Some factors contributing to tomatoes cracking include:
Warm, dry weather followed by cool, rainy weather
Excessive rain
Temperature or water fluctuations
We had a wet spring followed by a dry July. Then the rains returned – with a vengeance. It's rained almost every day for a week with an inch of rain some evenings from thunderstorms and downpours.
As the tomato plants soak up water through their roots, they transport it to their leaves and fruits – the tomatoes.
Unfortunately, the tomatoes cannot expand their skin fast enough to accommodate the influx of additional water. Cracks develop.
Think about a bag filled to bursting. It rips at the seams because it's been overstuffed. The same thing is happening to your tomatoes.
Can You Do Anything About Tomato Cracking?
Unfortunately, no, there's nothing you can do about this particular tomato plant problem.
The tomatoes are still edible and taste just fine. If dark, leathery patches appear in the cracks, you can trim them out and enjoy the rest of the tomato.
Cracking tomatoes should be harvested as quickly as possible. The cracks allow mold to develop. I also find that the birds, especially crows, use the cracks to start eating the tomatoes. They'll go for the ripest, reddest fruits first. I pick the tomato plants often and let the tomatoes finish ripening in my kitchen to prevent the crows from getting all the best tomatoes.
I'm growing several varieties of tomatoes this year:
Big Beef
Early Girl
Best Boy
Marglobe
Black Krim
Chocolate Taz
Others
All are cracking but the ones affected the most appear to be the Black Krim. The smaller tomatoes like the Chocolate Taz aren't affected at all – yet.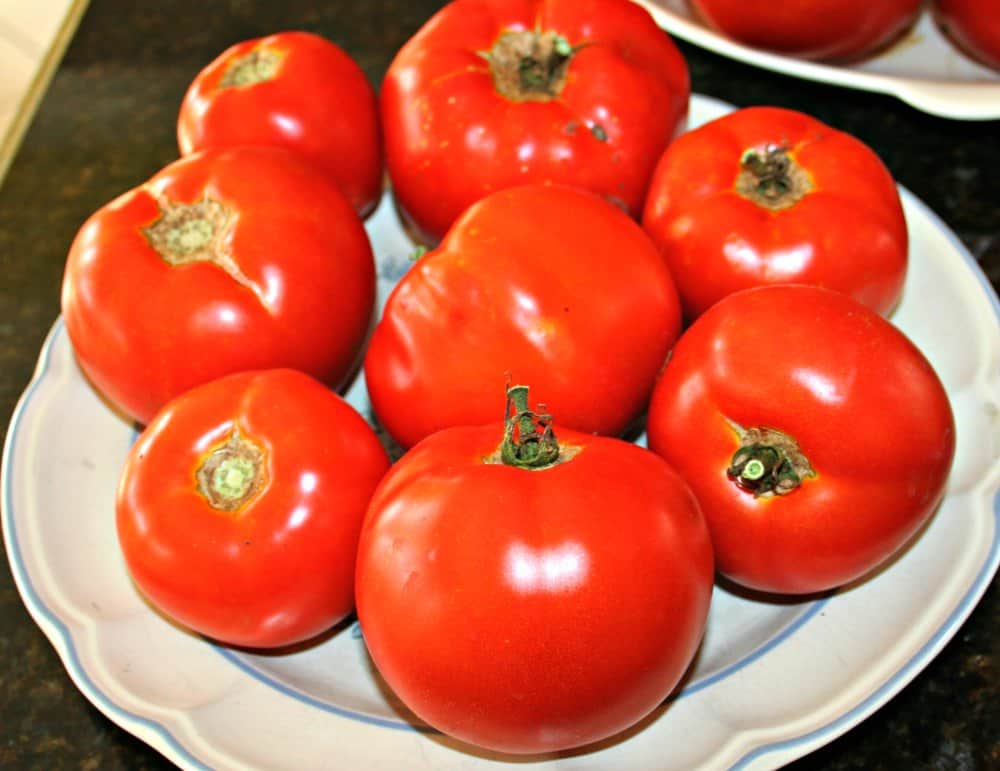 I'm still enjoying all of the tomatoes despite these and other problems. I wish there was an easy solution as I know many gardeners would like to prevent tomatoes from cracking. But at least you know why your tomatoes are cracking and that it's okay to keep eating them – cracks and all!
Jeanne Grunert is a certified Virginia Master Gardener and the author of several gardening books. Her garden articles, photographs, and interviews have been featured in The Herb Companion, Virginia Gardener, and Cultivate, the magazine of the National Farm Bureau. She is the founder of The Christian Herbalists group and a popular local lecturer on culinary herbs and herbs for health, raised bed gardening, and horticulture therapy.