My garden is a mess right now. How many days of rain did we get? I've lost count. The outer band of Hurricane Florence dumped four inches of rain in four days on the garden. My tomatoes are on strike, producing rotting fruit, if anything. The green beans are done – just done. Even my zinnias need to be pulled up.
If I sound discouraged, it's because I am.
Gardening is hard here in Virginia. Some years, we get a drought. Then I'm outside watering every day faithfully and praying for rain.
Other years (like this one) we get too much rain. We're already past the annual rainfall for the area and then some. Everything green — trees, grass — is green and thriving, including the weeds. Plants that produce edibles? Not so much.
I picked two tomatoes today. Two.
Sigh. I can only hope that, as I am fond of saying, nature is resilient and will rebound at some point between now and the first frost in October. Not much time, but we shall see.
In the meantime, I'm seeing a lot of turtles and snakes, which is fun. This little guy scurried across my path today while I was out hiking.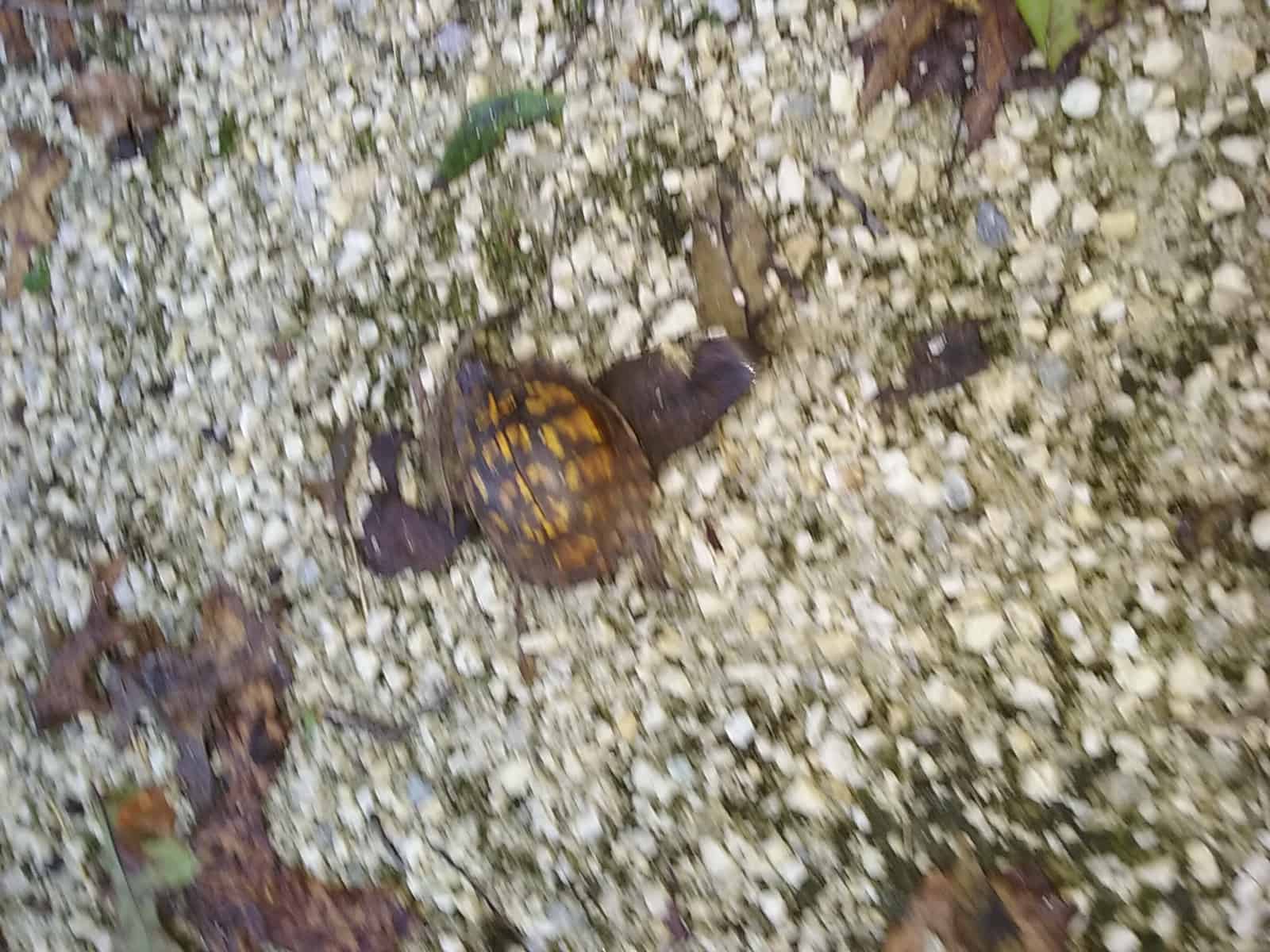 How's your garden doing? Leave a comment, below.
Jeanne Grunert is a certified Virginia Master Gardener and the author of several gardening books. Her garden articles, photographs, and interviews have been featured in The Herb Companion, Virginia Gardener, and Cultivate, the magazine of the National Farm Bureau. She is the founder of The Christian Herbalists group and a popular local lecturer on culinary herbs and herbs for health, raised bed gardening, and horticulture therapy.