The best vegetables for container gardening are those that do not take up much space. These plants won't up much space but will yield plenty of fresh produce.
When I first got married, my husband and I moved into a tiny apartment in my in-law's home. My in-laws were generous about sharing their patio and yard but it was very shady. The only sunny spots to grow vegetables were on the patio, so I found some big gallon-sized pots and grew tomatoes, eggplant, peppers, and even cantaloupe!
Even if you have only a little bit of space, you can grow great veggies, herbs, and even fruit.

The Absolute BEST Vegetables for Container Gardening
The best vegetables for container gardening do not need to put down deep roots. I'll suggest varieties, below, but always check with your local Cooperative Extension office or a garden center for varieties that grow well in your part of the country (your gardening zone.)
Start with What You Like to Eat
Choose the vegetables you want to grow in your patio vegetable garden based on what you and your family like to eat and what makes the most sense to grow in a limited space.
Many backyard gardeners enjoy growing tomatoes, for example, because the taste is often far superior to those purchased at the store. Tomatoes are a great example of a vegetable that's both easy to grow in containers and one that yields a lot of fruit for its size and space.
Varieties for Container Vegetable Gardens
Try the following varieties of vegetables for your patio vegetable garden or container vegetable gardening:
Beans: Green beans grow just fine in pots or containers. Blue Lake 274 or Blue Lake 74 are two bush bean varieties that don't need to be staked and produce plenty of tasty beans for the table.
Carrots: Look for Scarlet Nantes or midget varieties of carrots, and choose containers that are deep enough to accommodate the growing carrot root. Both Nantes and the midget varieties are shorter than the carrots you buy in the supermarket but very tasty.
Cucumbers: Cucumbers can be successfully grown in pots or containers if you plant 'bush' varieties. I've grown these in pots on a patio when space was at a premium. They do create a bit of a vine, but not much compared to standard cucumber varieties. Burpee's Bush Burpless cucumber do quite well in containers.
Eggplant: Eggplants can be grown in a container or pot. Look for dwarf, miniature or midget varieties. I like eggplant "Black Beauty" for containers.
Lettuce: Most lettuces grow great in containers, pots and window boxes. Bibb, gourmet greens mixtures and most any lettuce mixture grow fine in a container.
Peppers: Almost any variety of pepper, including California Wonder pepper (big green bell peppers) and Carnival or Rainbow (yellow, red, purple and green bell peppers) can be grown in a container.
Radishes: Radishes are great because you don't need a particularly deep container. Cherry Bomb radish and similar varieties develop quickly and grow fine in patio containers.
Tomatoes: Good tomato varieties for pots and containers include Sweet 1000, a cherry tomato type, and Early Girl, a moderate growing plant that produces large slicing tomatoes.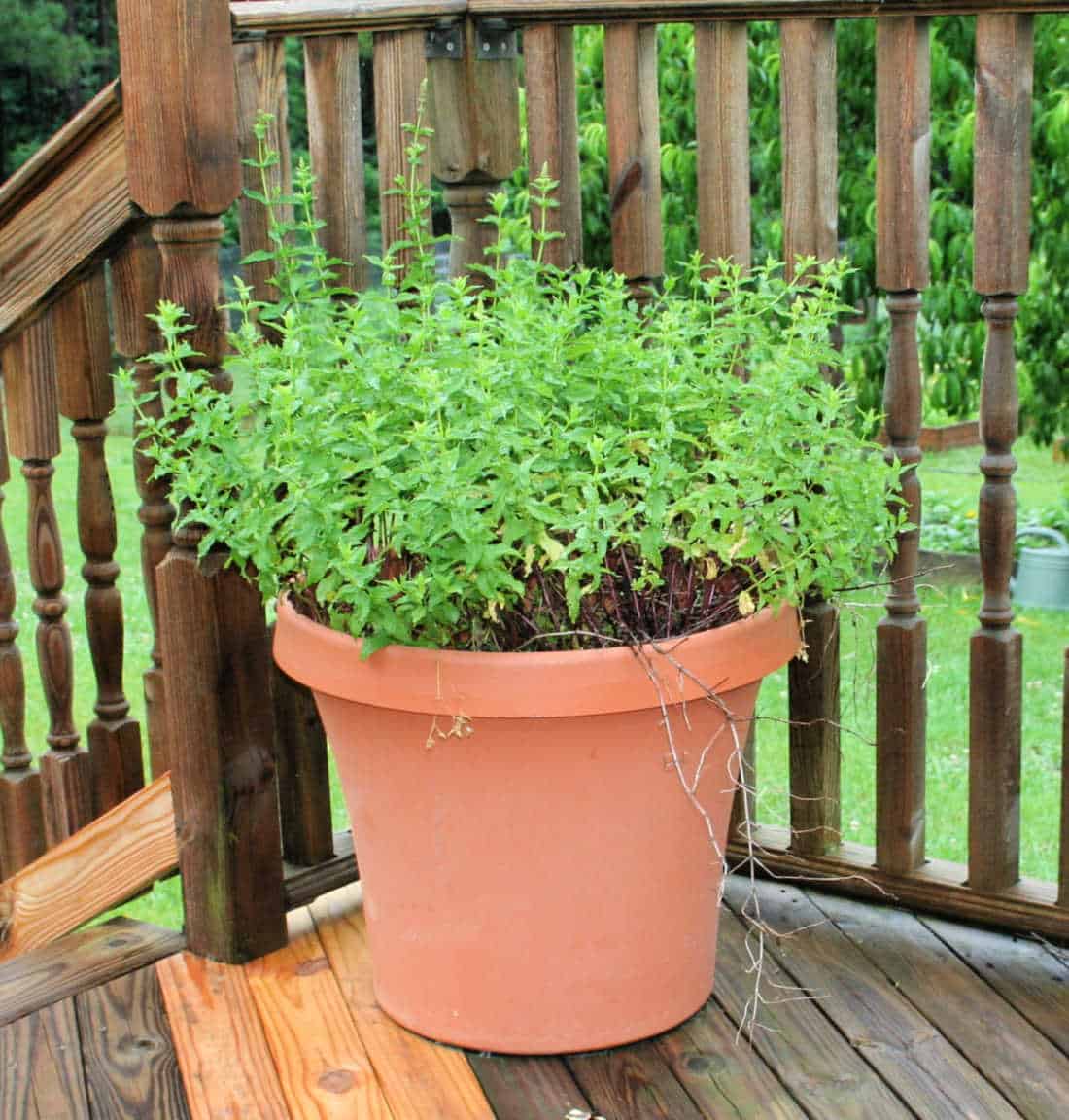 Grow Herbs in Pots
Most herbs grow great in pots or containers and you can even move them into the kitchen once the weather grows cold to enjoy them all year long. Try growing basil, rosemary, parsley, or chives in containers. Peppermint and anything from the mint family also grows well in containers.
Looking for Garden Seeds?
The following are affiliate links. We are a participant in the Amazon Services LLC Associates Program, an affiliate advertising program designed to produce a means for us to earn fees by linking to Amazon.com and affiliated sites. Thanks so much for being a part of Home Garden Joy!
Blue Lake 274 Bush Bean Seeds – non-GMO, heirloom
Park Sweet 100 Cherry Tomatoes – close to Sweet 10000 and also good for containers
Eggplant "Black Beauty" Seeds – 1,300 seeds!
Suggested Books
Grow Great Veggies This Year
Light for Vegetables – Full Sunshine
Vegetables for container gardening need full sunlight, defined as six hours or more per day of bright, direct sunshine. Some leaf crops such as lettuce and chard and some root crops such as radishes can grow with less than that, but for best results, place your containers in bright, direct sunshine.
Make Sure Pots Are Big Enough
Make sure that any container you use has drainage holes to allow excess water to drain away from the plants. Many attractive plastic or resin planters for sale at your local nursery and garden center lack drainage holes.
Use a drill to add three or four holes to the bottom of the planter so that excess rainwater can escape and you won't rot your plants.
A layer of pebbles on the bottom of the pot before adding the soil mixture can improve drainage and prevent soil from washing out of the pot.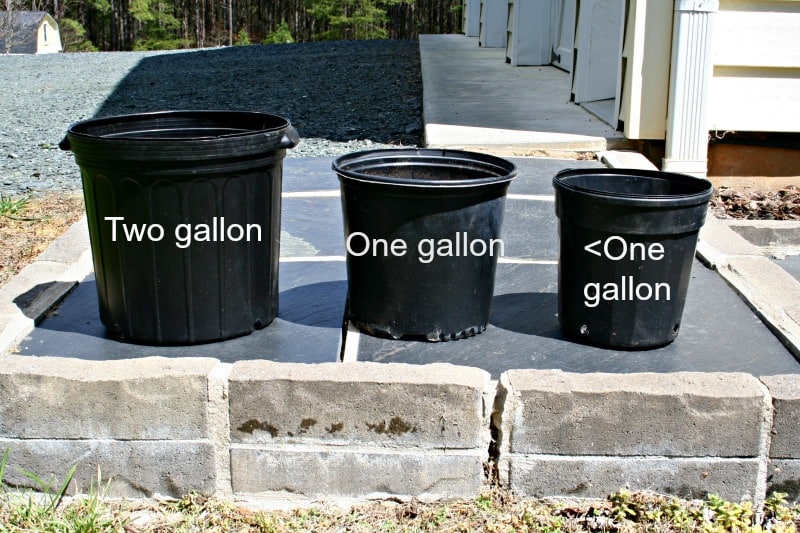 Problems to Look for and Fix
Container-grown vegetables are just as susceptible to garden pests as those growing directly in the soil in your backyard garden.
Check tomatoes for tomato hornworms, and pick off any that you see.
Plant old-fashioned marigolds, the kind with the noticeable and strong smell, around tomatoes to ward off hornworms.
Check plants for mildews, insect damage and other problems and treat accordingly.
Just because you live in an apartment in the city or have limited sunlight in your backyard area doesn't mean you have to give up the pleasure of biting into a rich, juicy tomato this summer. By using a sunny deck, patio or balcony, and growing the best vegetable varieties for pots and containers, you can enjoy fresh vegetables this summer.
First Published: June 2019 Last Updated: February 27, 2020