This apple parsley salad recipe answers the age-old question, "What do I do with all of this parsley?"
Face it: you grew too much. I'm laughing with you, not at you, because I do the same thing. Every. Single. Year.
Seriously, just one parsley plant is plenty, but when you grow a few, you have an abundance of parsley. Parsley recipes seem few and far between. What do you do with it all?
Parsley Salad
Enter the parsley salad — or, in this case, a delightful parsley salad that blends tart green apple, crisp Romaine lettuce, and the bite of onion with the green, fresh taste of parsley.
The dressing consists of lemon juice, apple cider vinegar, and olive oil, which perfectly complements the flavors.
Takes Just Minutes to Make
One of the reasons I love this salad recipe so much is that it takes just minutes to make. On a busy night, when I don't want to spend forever in the kitchen, I can run out to the garden, pick some parsley, grab an apple, and I'm good to go.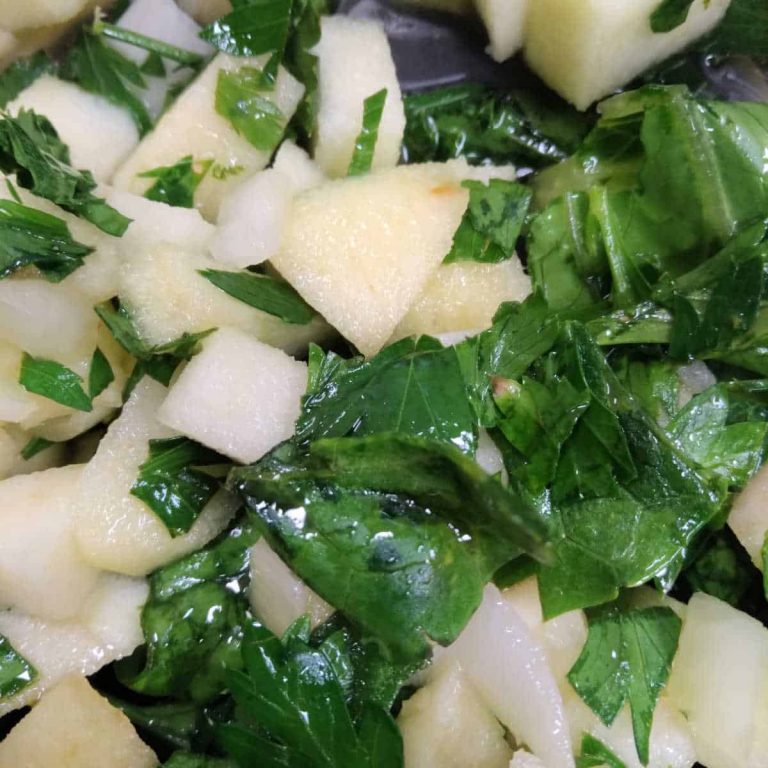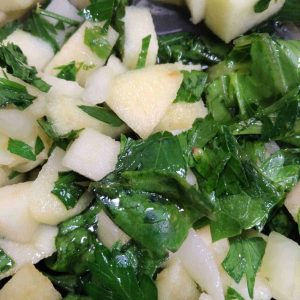 Apple Parsley Salad
Have you ever grown parsley, then wondered, "What the heck am I going to do with it all?" This apple parsley salad recipe is the answer! The parsley is nicely offset by the sweet-tart taste of green apples, dressed with a simple vinegar, lemon juice and oil dressing. It takes just a few minutes to make and keeps well in the refrigerator. Nutritious parsley, tasty apple, and a bit of lettuce and onion are all you need.
Ingredients
1/2

cup

diced parsley leaves

2

medium

peeled and diced green apples (or other tart apples)

1/2

cup

romaine lettuce

1/4

cup

diced onion
Parsley Salad Dressing
1

tablespoon

lemon juice

2

tablespoons

extra virgin olive oil

1

teaspoon

apple cider vinegar
Instructions
Whisk the dressing ingredients and set aside.

Peel and dice the apple and onion.

Chop the parsley very fine. Add to the apple and onion.

Chop the Romanie lettuce fine. Add to the parsley, apple and onion.

Toss with salad dressing and chill for 5-10 minutes before serving.
Notes
Need more apple parsley salad? Simply increase the parsley and lettuce, or all of the ingredients, proportionately. In other words, use 1 cup diced Romaine, 1 cup diced parsley, and 4 apples instead of as written, and double the salad dressing, too.
What if you want to make it in advance? Go right ahead. The vinegar and lemon juice dressing keeps the diced apple fresh and it won't turn brown.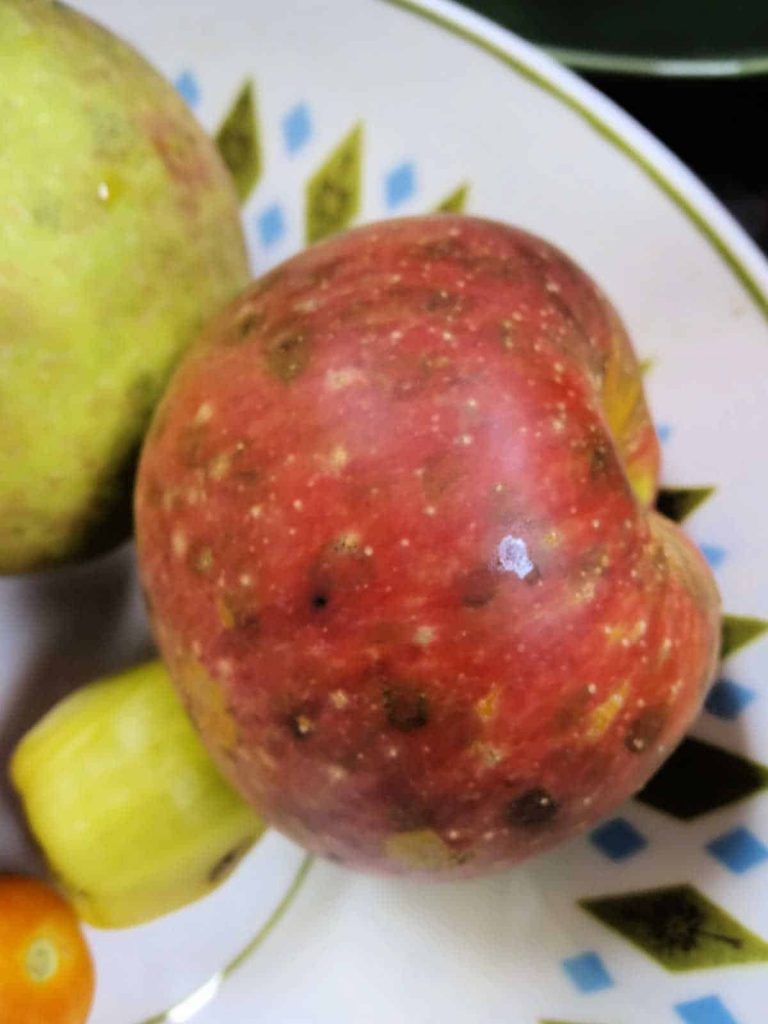 Serving Suggestions for Apple Parsley Salad
I don't like serving apple parsley salad as a main course. Instead, I serve it with ham, pork chops, or pork loin. Green beans makes a fine side vegetable along with this salad.
Perhaps it's the flavors of the pork and apple together or the tartness of the dressing, but to me, it really goes great with pork. If you do not eat pork, lamb or beef would be a good choice as well. Just choose a robust-flavored recipe as the flavor of parsley salad is quite strong.
More on Growing and Using Parsley
Jeanne Grunert is a certified Virginia Master Gardener and the author of several gardening books. Her garden articles, photographs, and interviews have been featured in The Herb Companion, Virginia Gardener, and Cultivate, the magazine of the National Farm Bureau. She is the founder of The Christian Herbalists group and a popular local lecturer on culinary herbs and herbs for health, raised bed gardening, and horticulture therapy.