This eggless cookies recipe includes luscious dark chocolate, peanuts, and coconut flakes for a candy-like cookie that's so chocolatey it's a Valentine in every bite!
Eggless Cookie Recipe – Is It Worth It?
In the case of the Chocolate Peanut Cluster, the answer is yess, this eggless cookie recipe is worth it. But in general, can you make eggless cookies and do they still taste good?
Eggs are used as binders in baked goods. They help to bind the ingredients together. Along with baking powder, they are also used to help dough rise. That is why they are included in many cookie recipes.
However, if you are trying to watch your cholesterol, even one egg is too many. Therefore, anytime you can omit eggs from a recipe, or find a recipe that does not include them, it's worth trying it.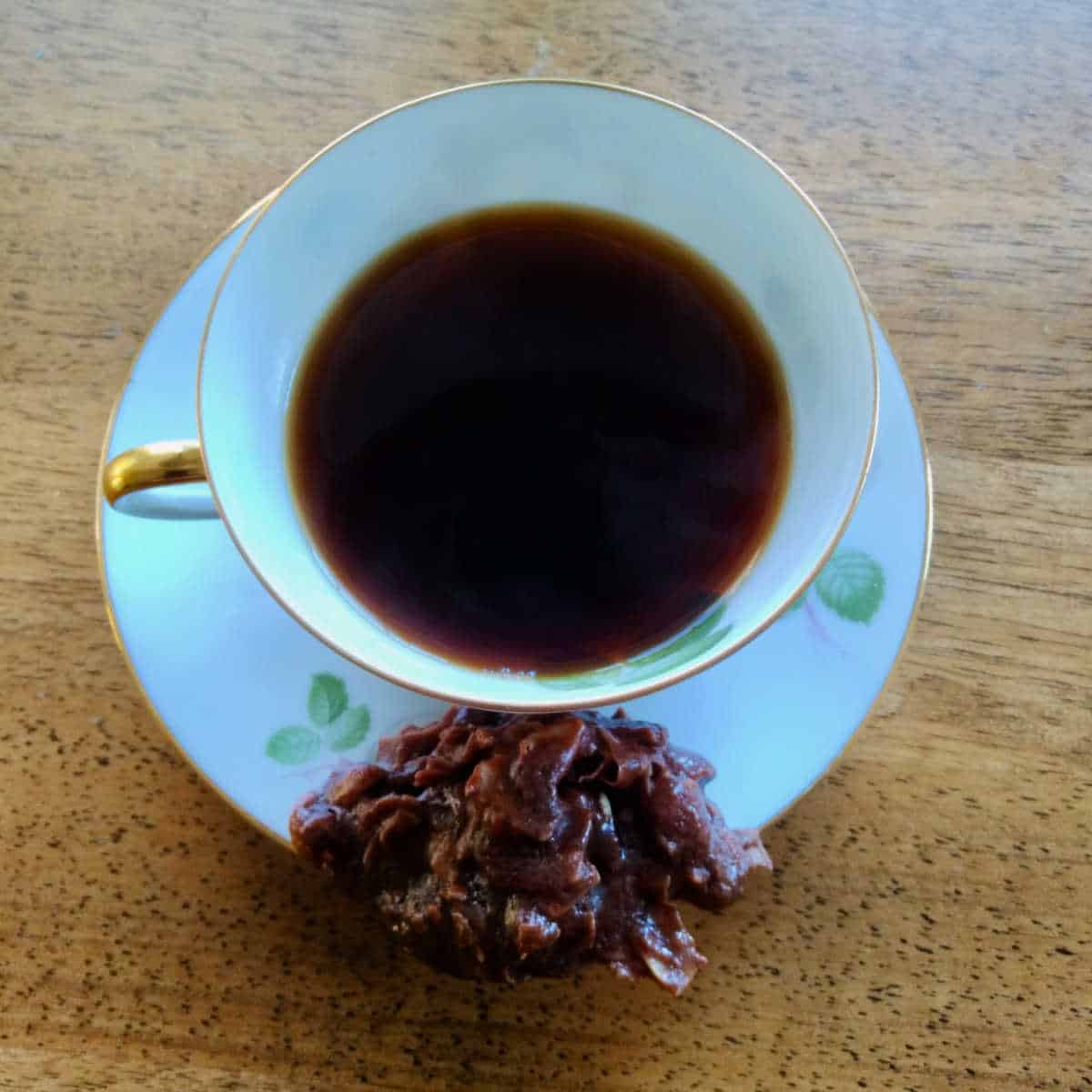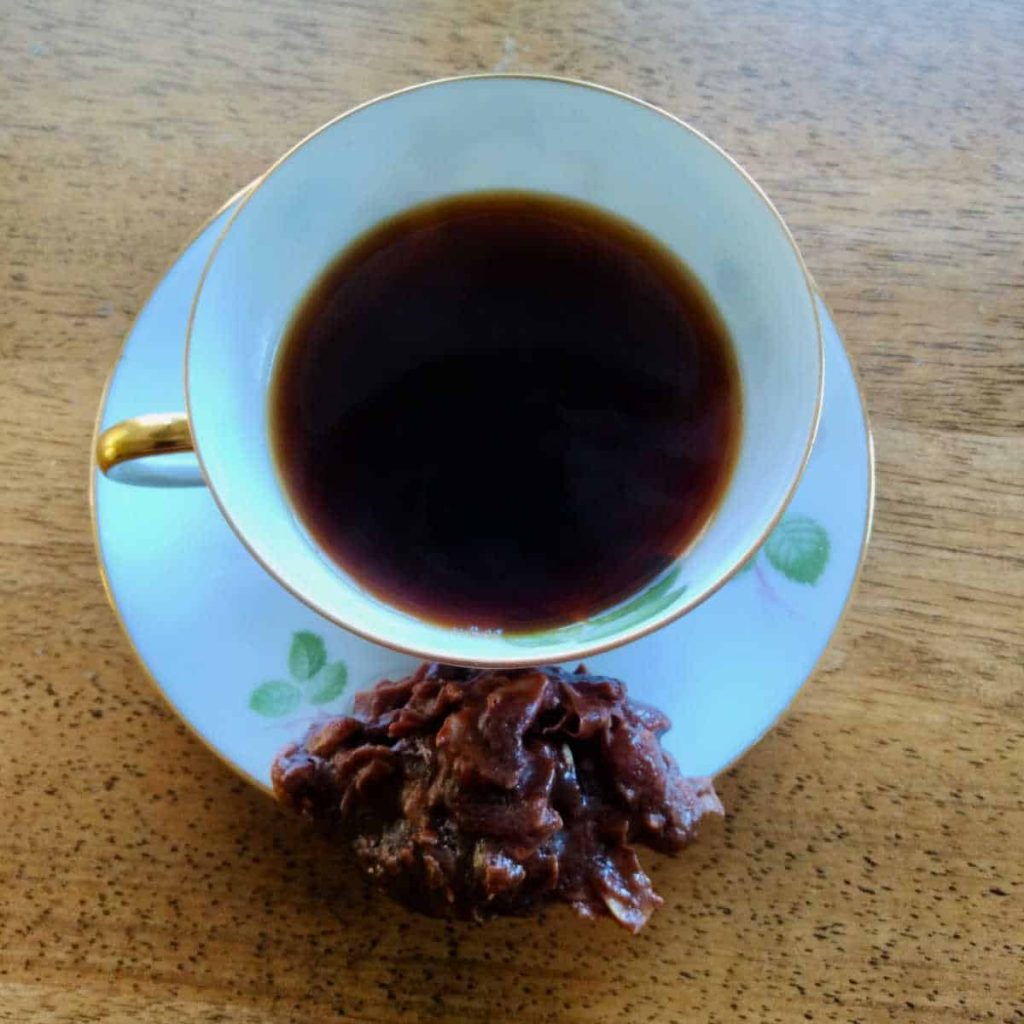 Chocolate Peanut Clusters Recipe
Preheat the oven to 300 degrees Fahrenheit.
This recipe uses only five ingredients. That's it! All you need to make Chocolate Peanut Clusters is:
1 can (14 ounces) of sweetened condensed milk
3 ounces of baker's unsweetened chocolate
1 teaspoon vanilla extract
1 cup unsalted peanuts
2 cups flaked unsweetened coconut
Line baking sheets with parchment paper. Pour the can of condensed milk into a heavy-bottomed saucepan and add the blocks of baker's unsweetened chocolate, stirring constantly over low heat to whisk the melting chocolate into the sweetened condensed milk. Do not let the milk get too hot or burn the chocolate. I tiled the pot at a 45-degree angle over my gas burned and used a heavy spatula to constantly whisk the milk up and over, clockwise, to keep blending in the chocolate.
Once the chocolate is melted, add the vanilla extra, stir, then remove the pot from the heat. Stir in the peanuts and coconut flakes until well blended. Then, drop by the teaspoonful onto the parchment-lined baking sheets. You don't need to leave much space between them. Bake at 300 degree F for 14 – 15 minutes. Remove from the oven, let cook at room temperature, and gently remove to a tray or plate. Store cookies tightly covered for up to a week or freeze leftovers (if there are any!)
Recipe Suggestions
Do not use sweetened chocolate or even semi-sweetened chocolate, and do not use salted peanuts or sweet coconut flakes. Any extra sugar or salt makes the recipe either too sweet or too salty. The sweetened condensed milk adds the sugar to the chocolate for the perfect balance.
Happy Valentine's Day!
Jeanne Grunert is a certified Virginia Master Gardener and the author of several gardening books. Her garden articles, photographs, and interviews have been featured in The Herb Companion, Virginia Gardener, and Cultivate, the magazine of the National Farm Bureau. She is the founder of The Christian Herbalists group and a popular local lecturer on culinary herbs and herbs for health, raised bed gardening, and horticulture therapy.