Looking for a potato leek soup, dairy free? No cream? This recipe makes a pot of hearty, delicious soup. Best of all, if you make it with no salt added chicken or vegetable stock, you'll also significantly reduce your salt intake. Here, my recipe for potato leek soup, dairy free.
Jump to Recipe
Fresh Leeks Add Excellent Flavor to the Soup Recipe
The key to making this soup extra tasty is using fresh leeks. If you have never grown leeks, set aside a strip of soil in the garden to grow them. Leeks don't like to be disturbed and they take several months to grow to maturity.
Leeks are part of the onion family. Like onions, chives, and shallots, the flavor can be intense. Cooking the leaf parts (or stalk) brings out a sweetness and depth of flavor that is unrivaled. You can purchase leeks at the grocery store but I recommend growing them for the best taste.
Dairy Free Potato Leek Soup No Cream
Most potato leek soup recipes call for an excessive amount of dairy products: milk or cream. The original recipe I used for reference is from the Fanny Farmer Cookbook, 13th edition. It is a traditional potato leek soup recipe that uses several cups of whole milk.
However, as I have mentioned before, we are on both a low-sodium and low cholesterol diet. So how to reduce both? Substitute the milk, cream and water in the original recipe for no-salt added chicken stock. The resulting soup was both delicious and filling, and very satisfying on a cool, rainy fall evening.
Making the Soup: Clean the Leeks Carefully
A word to the wise if using fresh leeks: clean them very carefully.
When you grow leeks in the home garden, it is important to "hill" them, or push soil against the growing shaft. The shaft, mistakenly called a stem, is actually a series of overlapping leaves. By pushing soil against them in a technique called hilling, you naturally create more of the desirable white portion that is sliced and used in cooking.
However, hilling pushes soil into the leaves, and often bits of soil get stuck between them. Rinsing garden fresh leeks under a strong stream of water from the hose, and then rinsing them again in the sink, should get rid of most of the grit.
What to Serve with Potato Leek Soup, No Dairy, No Cream
I made the Water Bread and Rolls recipe and served the soup and fresh bread piping hot from the oven. It was an outstanding meal made entirely from scratch that tasted great!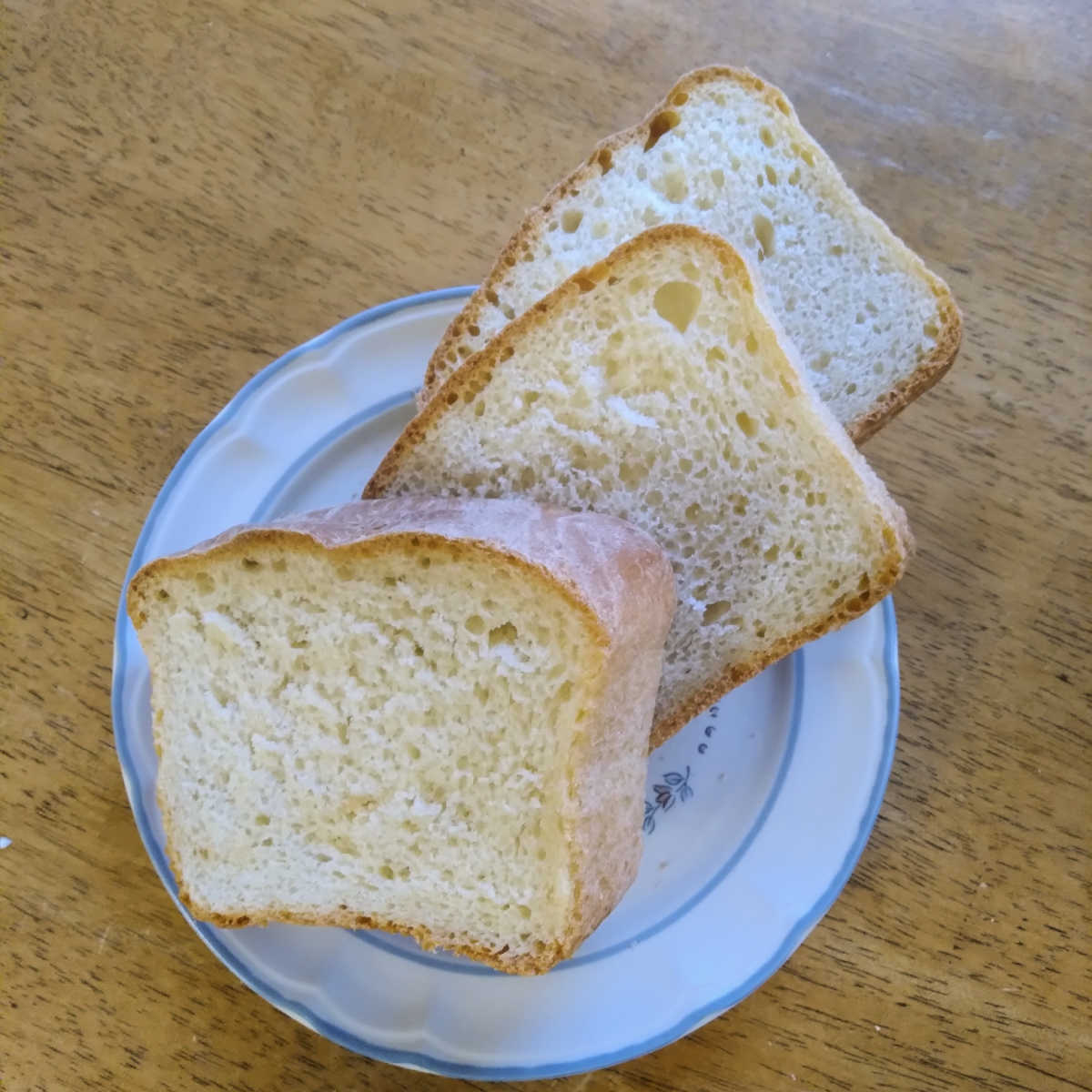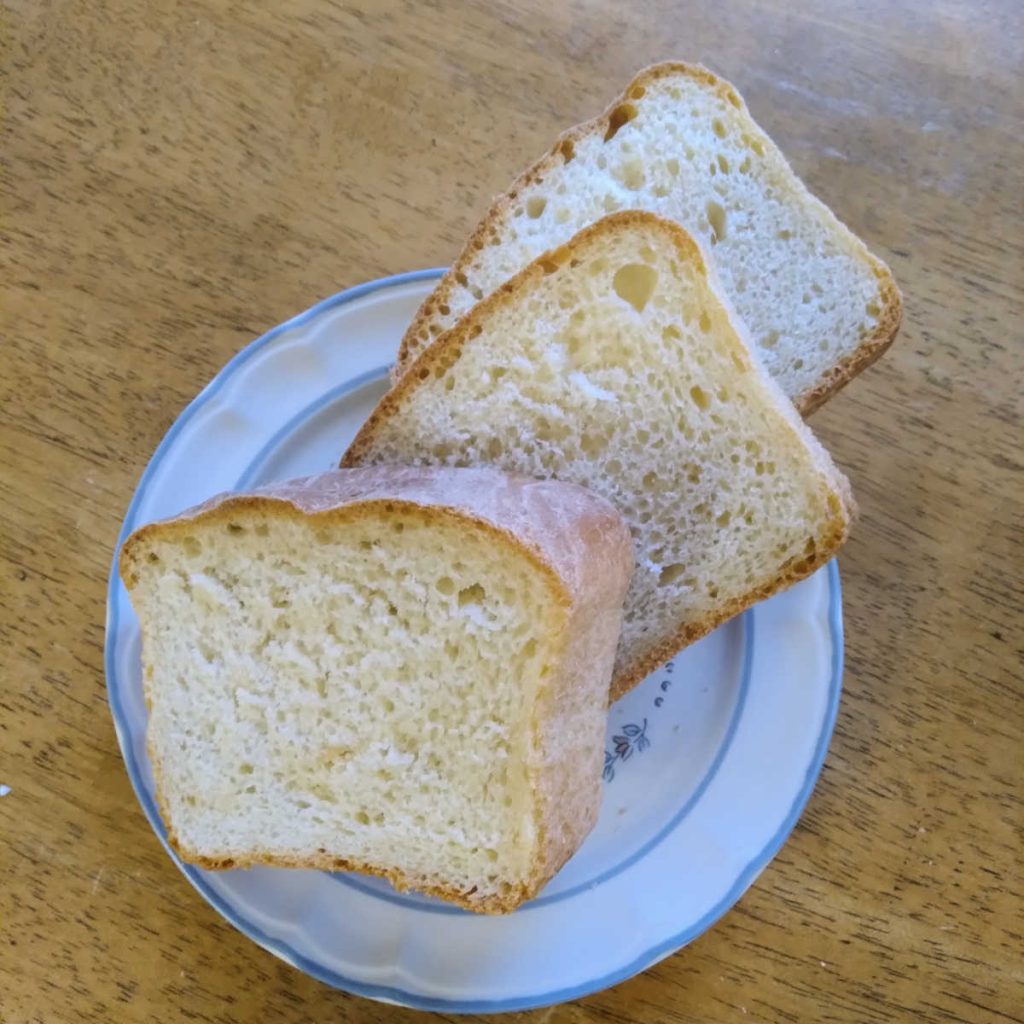 Dairy Free Potato Leek Soup Recipe
This recipe for potato leek soup is dairy free. It is made with chicken stock and olive oil to sautee the vegetables. It's just four ingredients, and absolutely delicious!
Ingredients
2

Cartons

Salt-Free Chicken Broth

2

Tablespoons

Olive Oil

4

Large

Leeks, trimmed to the stem

3

Stalks

Celery

2

Large

Potatoes
Instructions
Clean leeks carefully and trim the roots and green stems. Slice very thin. Clean and slice celery thinly into bite-sized pieces.

Heat olive oil in a large stock pot. Saute the leeks and celery on low heat for 10 minutes, stirring frequently.

Add 1 cup of the chicken stock and bring to a boil. Cook for another 10 minutes.

Peel and dice potatoes. Add potatoes to the pot and the remaining chicken stock. Bring to a boil.

Reduce heat to simmer. Cover the stock pot, leaving the cover ajar just enough to allow some steam to escape. Simmer for 20-30 minutes or until the potatoes are tender.

Serve garnished with parsley or sauteed mushrooms (if desired).