A 50 degree day in January!
After a wonderful church service (thank you Father Mack!) and some catching up with friends, I came home to find my goofball German Shepherd outside with John fixing bare patches in the lawn.  She actually allowed me to snap some pictures of her today.  We ended up going on a nice, long 3 miles walk together as a family, then home to homemade dog treats for Shadow.  She mugged for the camera in a rare mood of picture-taking, so at last, here are photos of my best gal and friend. We decided that Shadow's theme song is "Take a Chance on Me" by ABBA; we took a chance on this sad sack at the dog pound, and never regretted a moment.  Enjoy a few photos and Happy Sunday!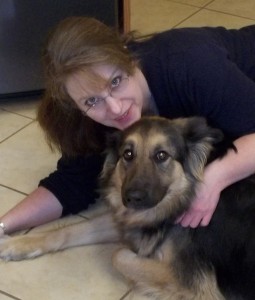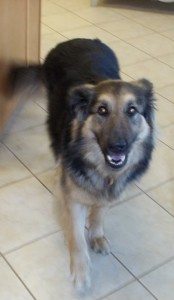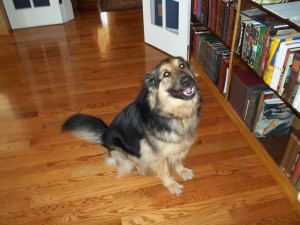 Jeanne Grunert is a certified Virginia Master Gardener and the author of several gardening books. Her garden articles, photographs, and interviews have been featured in The Herb Companion, Virginia Gardener, and Cultivate, the magazine of the National Farm Bureau. She is the founder of The Christian Herbalists group and a popular local lecturer on culinary herbs and herbs for health, raised bed gardening, and horticulture therapy.