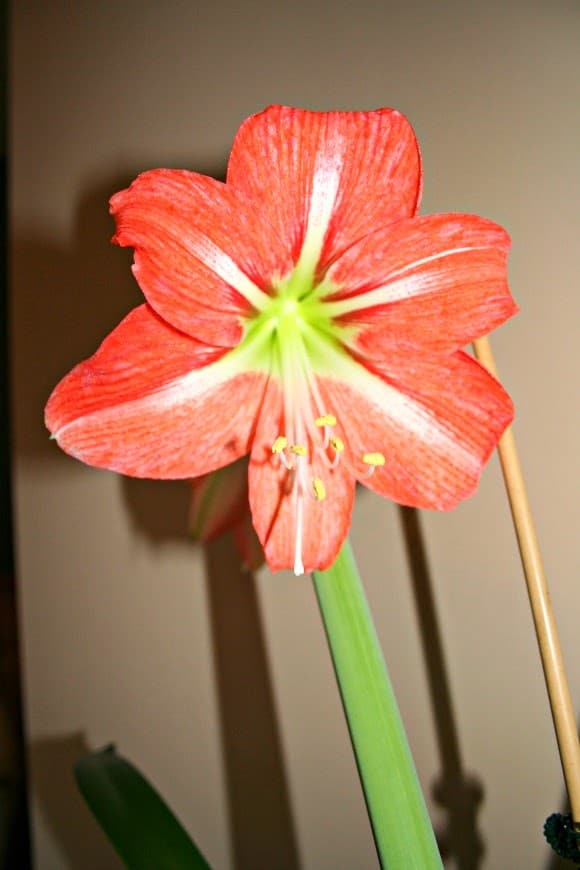 Week 12: The amaryllis rewards me with blooms!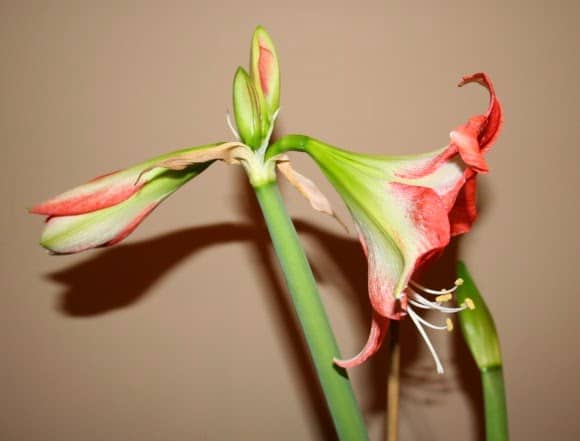 Several flowers on the amaryllis.
For 12 weeks, I've watched, waited, and photographed her. On Saturday, amaryllis "Apple Blossom" made her fragrant appearance. She now has four flowers from the main stem, and another flower from the side stem. The leaves are healthy, and I've been diligent about rotating the pot a quarter turn every day, so she's not leaning to one side. She's strong, tall, and proud. The scent is beautiful, like perfume.
Twelve weeks isn't really a long time, but it sure felt like a long time. I thought the amaryllis would never grow. I thought that somehow, I had done something wrong. Perhaps I had planted it too deeply, a common problem with amaryllis. Or maybe the bulb was a dud; these things happen. Sometimes, a bulb escapes the nursery's quality assurance program, and it doesn't flower. Or maybe it froze during shipping.
.
.
But in all cases, I was wrong.  Whitey pulling up the bulb a few days after planting it didn't kill it. Neither did moving it from the southern exposure in my office down to the plant room; I believe that the bright southern light in the office is actually too strong for it. The coir that came with the container worked well, although most of the gardening experts recommend ditching the coir and using potting soil instead.
It just proves my point, the point that I made a long time ago in my book Get Your Hands Dirty Gardening.

Nature is resilient.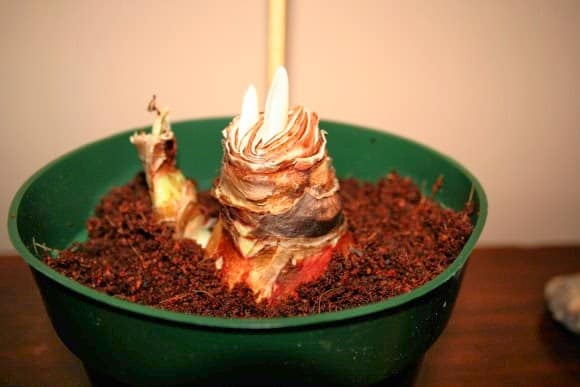 Amaryllis, day 1, Week 1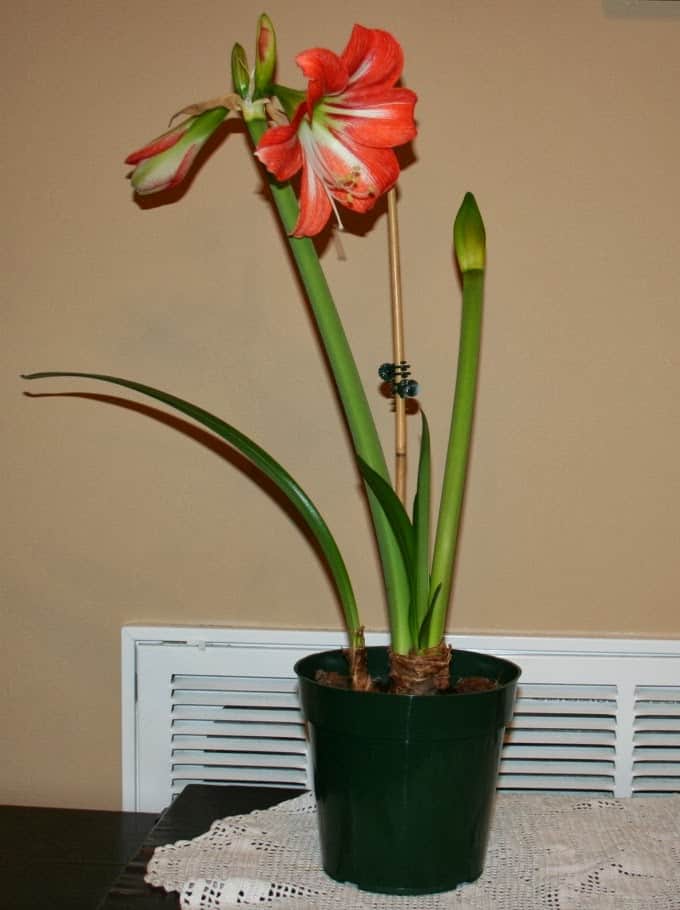 Amaryllis, today: Week 12
Jeanne Grunert is a certified Virginia Master Gardener and the author of several gardening books. Her garden articles, photographs, and interviews have been featured in The Herb Companion, Virginia Gardener, and Cultivate, the magazine of the National Farm Bureau. She is the founder of The Christian Herbalists group and a popular local lecturer on culinary herbs and herbs for health, raised bed gardening, and horticulture therapy.