Can you use old seeds? Yes, but you should test them first. Some seeds last for years once the package is opened. Other seeds you should buy new every year. Learn more.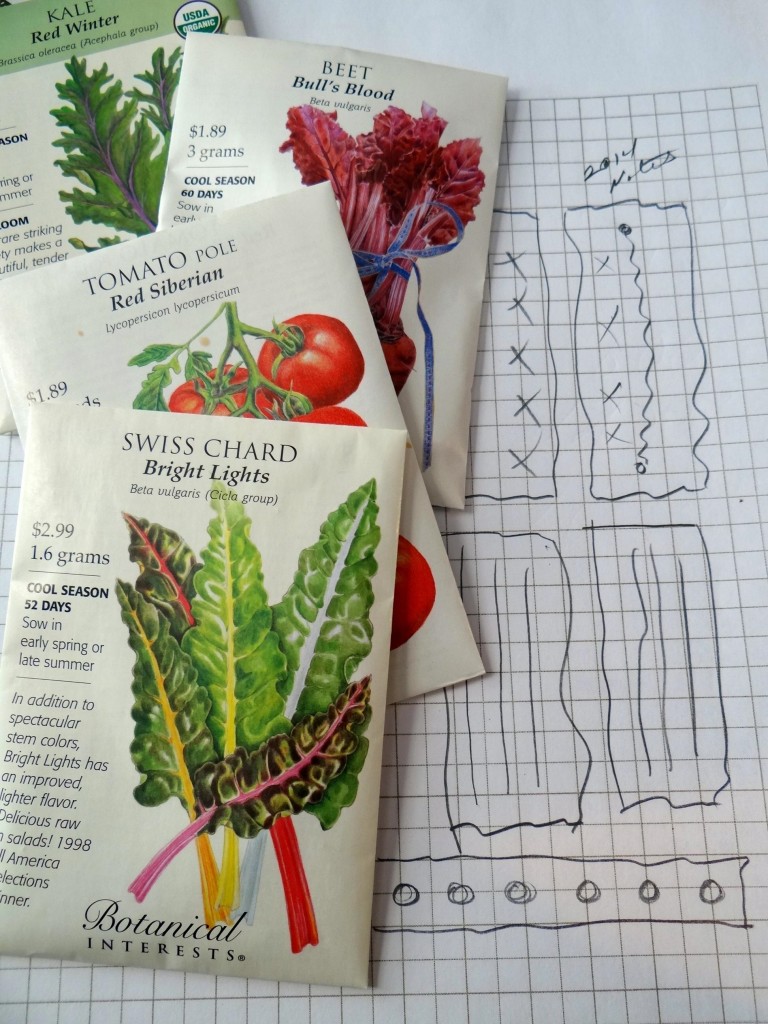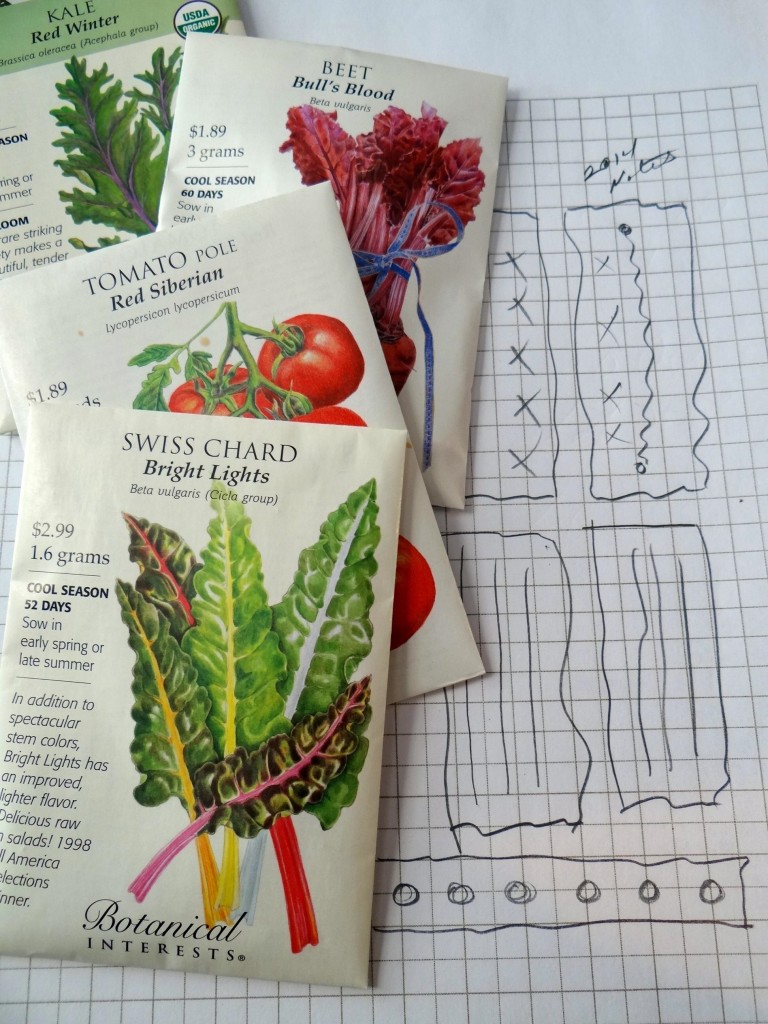 This morning I spent a few minutes looking over my gardening supplies. What else do you do on a cold January day with snow in the forecast? You think spring, right?
.
.
[Tweet " Some seeds last for years once the package is opened. Other seeds you should buy new every year. Learn more"]
I keep opened vegetable seed packages in a metal coffee can with a lid. Each package is folded over, taped shut, and stored according to type of seeds: beans, peas, lettuce, squashes, etc.  I include those little packages of silica gel that you get inside a shoe box when you buy shoes. I just put the packet in there with the seeds. I'm not quite sure what else you're supposed to do with those things, but they're great for storing with seeds and with dried lavender to keep moisture at bay.
.
.
I spread the seed packages out on a table in the basement and contemplated what I needed to buy.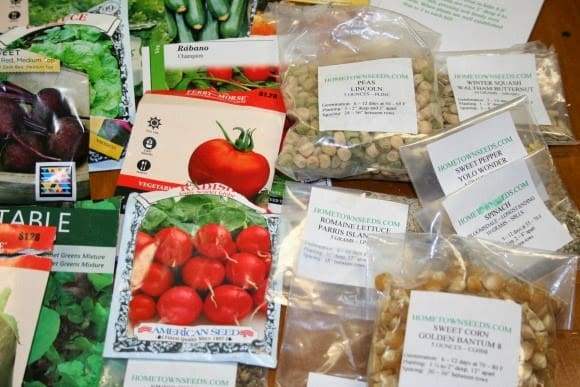 If I end up on the next episode of Hoarders, now you know why….
My conclusion? Almost everything. And here's why:
Opened packages: Several packages were opened, and from experience I know they won't grow well. While you can use old seeds, some seeds have a poor germination rate once the package is opened. Last year, I tried to save money by using up all the carrot seeds I had in storage in opened seed packages. It was a big mistake; only three carrots came up out of TWO entire beds I planted!  I learned the hard way that carrot seeds do not store well once the packages are opened. Likewise, beet and turnip seeds never store well for me once the packages are opened. These will be thrown away.
No peas, please. Some seeds are of plants I no longer grow. I had miserable lucky growing peas here at Seven Oaks, so I don't try anymore. After two years of lovingly creating a trellis, inoculating the seeds, planting, water, tending…only to get about five peas out of the entire ordeal, I'm done with peas. I'll buy a can at the grocery store. (Yes, I say that – aloud and to myself – about certain vegetables. Sometimes it IS easier and better to buy items at the store.)
Old seeds. The rest of the seeds are more than a year old.  I have packages dated 2010 and 2011. Even unopened packages this old can be risky.
Seeds are so inexpensive that I don't mind spending a few dollars on replacements. I have lettuce, radish, and pepper seeds that are fine to use this year. I need to purchase tomato, broccoli rabe, cucumber, turnip, beet, and perhaps beans. I have a huge bag of bean seeds left, and I think they will be fine, but I'm on the fence about having at least one spare package ready "just in case" they don't germinate.
Testing Seed Viability
There is a test you can do with seeds called a seed viability test to see if they still have life in them. I think I will try it with a few of the bean seeds before planting them.
What will you grow this year? Are you making your list of seeds to buy? Now's the time….