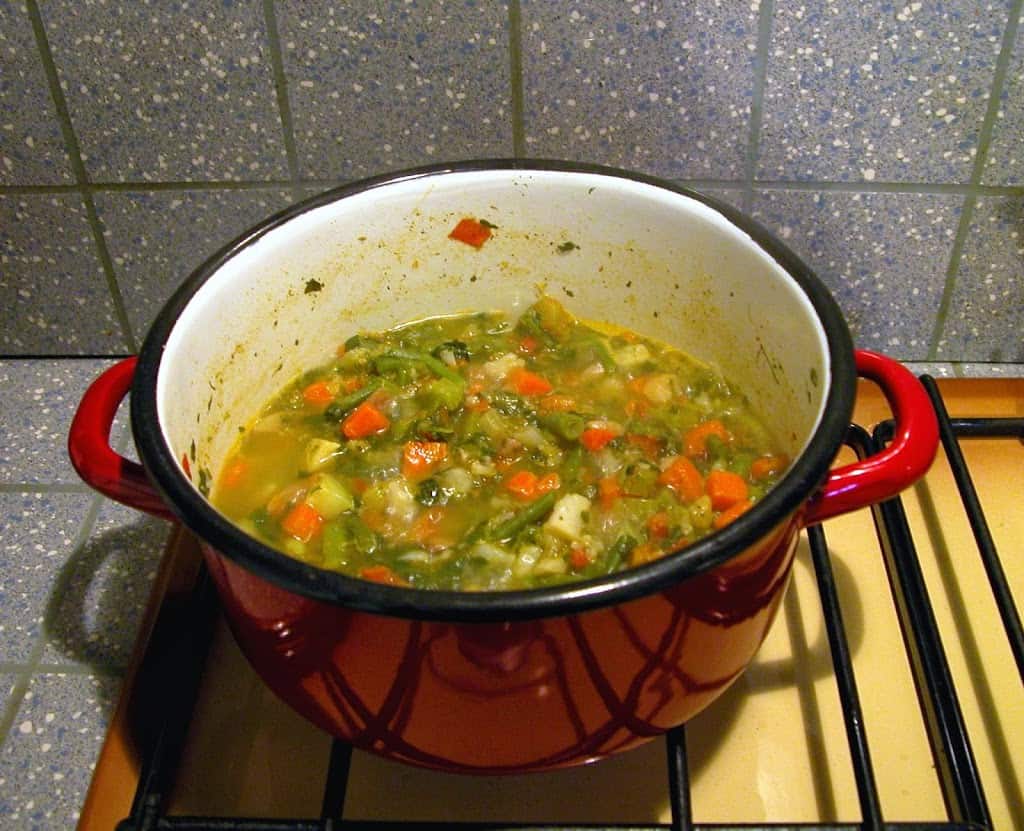 Image source: Clarita, Morguefile.com
Today's Crock Pot Ham and Vegetable Soup Recipe was inspired by the massive quantities of leftover ham in my refrigerator and a yearning to make something, anything from scratch. Every so often, my inner June Clever rises up, and I decide to become the happy homemaker. Perhaps it was spring fever or temporary insanity. In any event, I cooked a huge Sunday dinner last weekend of a glazed ham with all the trimmings. We've been eating ham every night with few exceptions since then. I wanted to use up the extra ham, so I decided to make soup. With a little research, I realized I could make soup in the Crock Pot, and so I was off and running to make this delicious Crock Pot Ham and Vegetable Soup Recipe
.
.
Crock Pot Ham and Vegetable Soup Recipe
To make this soup, make sure you have plenty of leftover ham available. It should be cooked and trimmed with all the fat removed. Dice it up and set aside 2 cups of ham.
.
.
In a Crock Pot (slow cooker), add…
2 cups of ham
2.5 cans of low sodium chicken broth (about 35 ounces)
1 cup of water
1 cup of dried lentils
1 cup of diced, peeled carrots
1 cup of diced celery
1 onion, peeled and diced
3 cloves of garlic, peeled and minced
1 tablespoon of Italian seasonings
1 tablespoon of tomato paste (you can substitute pizza sauce or spaghetti sauce too – just use whatever is open in the fridge)
That's it. Put everything in the Crock Pot and cook on low heat for 8-9 hours. Test to make sure the lentils are cooked and serve.
.
.
I served this with homemade rye bread, potato salad, and coleslaw. I froze the leftover soup, so we have plenty for another night.
Keep cooking!
Jeanne Grunert is a certified Virginia Master Gardener and the author of several gardening books. Her garden articles, photographs, and interviews have been featured in The Herb Companion, Virginia Gardener, and Cultivate, the magazine of the National Farm Bureau. She is the founder of The Christian Herbalists group and a popular local lecturer on culinary herbs and herbs for health, raised bed gardening, and horticulture therapy.