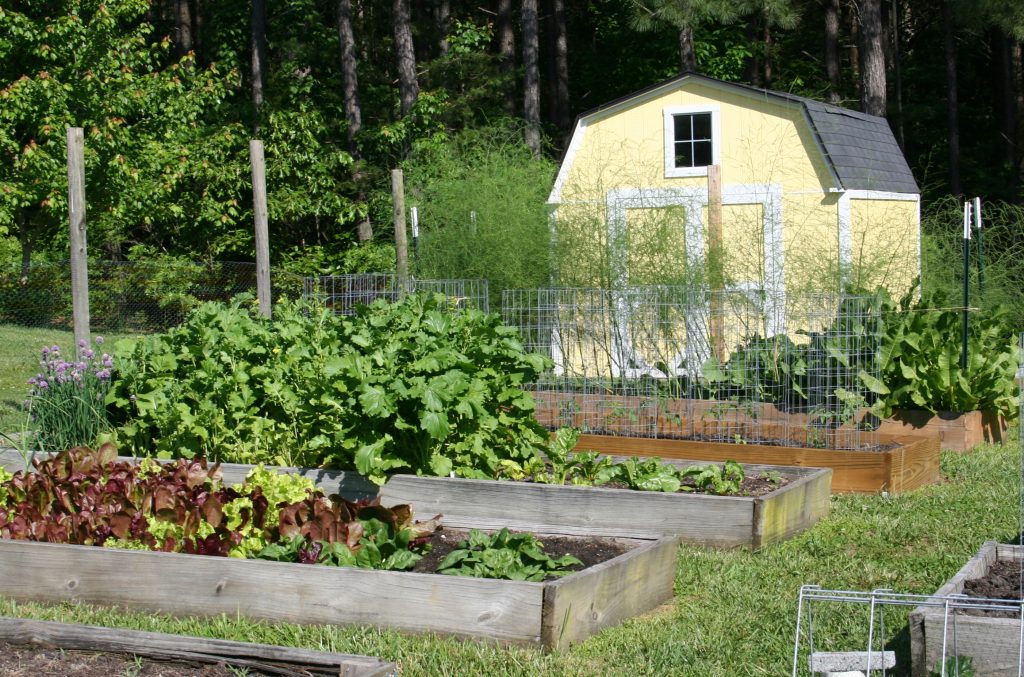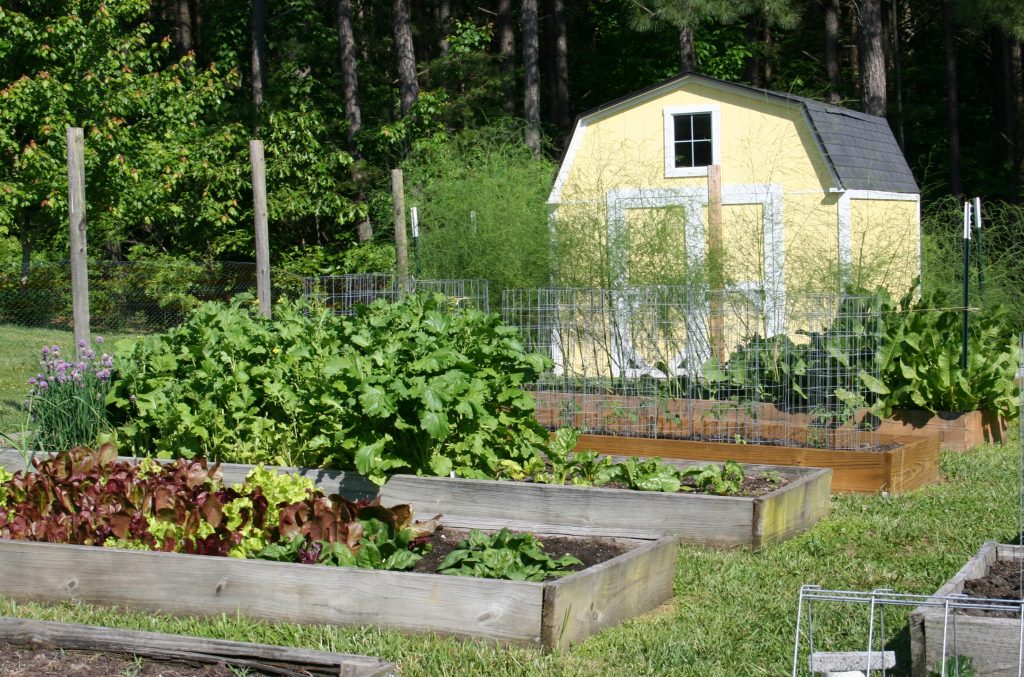 One of the most important aspects of planning a raised bed garden is making sure you have good pathways between the beds. Pathways not only provide you with access to the beds, they can make it easy – or difficult – to move soil, compost, and materials in and out of the garden.
Many gardeners have a preferred material for pathways. I attended a raised bed gardening lecture last year, and the woman presenting the lecture raved about using pebbles on her pathways. I've also heard people recommend mulch.
I've found both have pros and cons, and my preference is grass. As you can see, there's often no one right answer to gardening questions. Most people recommend what they're familiar with based on experience, research, trial and error.
Pathway Size: Planning Your Paths
Pathways between the raised beds must be wide enough to accommodate equipment such as a wheelbarrow, but not so wide that you find it difficult to water among the beds or perform other necessary tasks. Most gardening sites recommend that paths be 3 to 5 feet wide, and I've also found this to be a good width.
My own are around 4 feet wide, which I can mow with two passes through on the lawnmower. The paths are wide enough so that my old-fashioned, hand-me-down wheelbarrow can maneuver between the beds, yet not so wide that I can turn and pick a tomato from one bed and easily reach the peppers behind me.
When you're planning your raised bed garden, use string or rope to mark out the width. We used pieces of wood to mark off the imaginary lines where our beds would be, and then once the frames were in place, we moved them around to suit ourselves. The picture below shows my vegetable garden under construction. We made a few raised bed frames, then moved them into position and experimented with the width until we found one that worked.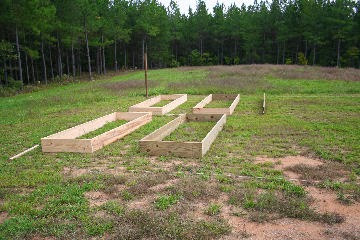 Materials for the Pathways
As I mentioned before, the materials for vegetable garden pathways that gardeners recommend are often based on trial and error and their own personal preferences. When I researched this topic to build my garden beds, some websites advised against pebbles, saying that it would make the garden area warmer by reflecting the sun's rays back up and onto the beds. I live in south central Virginia where the summer sun can be fierce – hotter I do not need! So I opted for natural, cooling grass.
One person I spoke with also recommends mulch. I would say that if you use pebbles or mulch as a base for your pathways, lay down landscape fabric first to cut down the weeds. Yes, it can be expensive, but any steps you can take to avoid weeding are good steps.
There are pros and cons to using various materials:
Pebbles – Pros: Attractive looking. Water drains well. Prevents weeds. Cons: Expensive. Can be hard to push heavy wheelbarrows through. May reflect undesirable amounts of heat.
Mulch – Pros: Attractive. Easier to push wheelbarrows through than pebbles. Prevents weeds. Cons: May harbor plant diseases or microbes. Breaks down and must be replaced over time.
Grass – Pros: Natural. Can use existing grass. Cuts down on heat. Cons: You have to mow it frequently. If allowed to go to seed, can spread grass or weed seeds into vegetable beds.
Consider the pathways carefully before building your garden. A good path can make it easier or more difficult to tend your vegetable garden.
For more information on building raised bed gardens, see Cornell Cooperative Extension's website.
If you enjoyed this article, you may enjoy:
Jeanne Grunert is a certified Virginia Master Gardener and the author of several gardening books. Her garden articles, photographs, and interviews have been featured in The Herb Companion, Virginia Gardener, and Cultivate, the magazine of the National Farm Bureau. She is the founder of The Christian Herbalists group and a popular local lecturer on culinary herbs and herbs for health, raised bed gardening, and horticulture therapy.