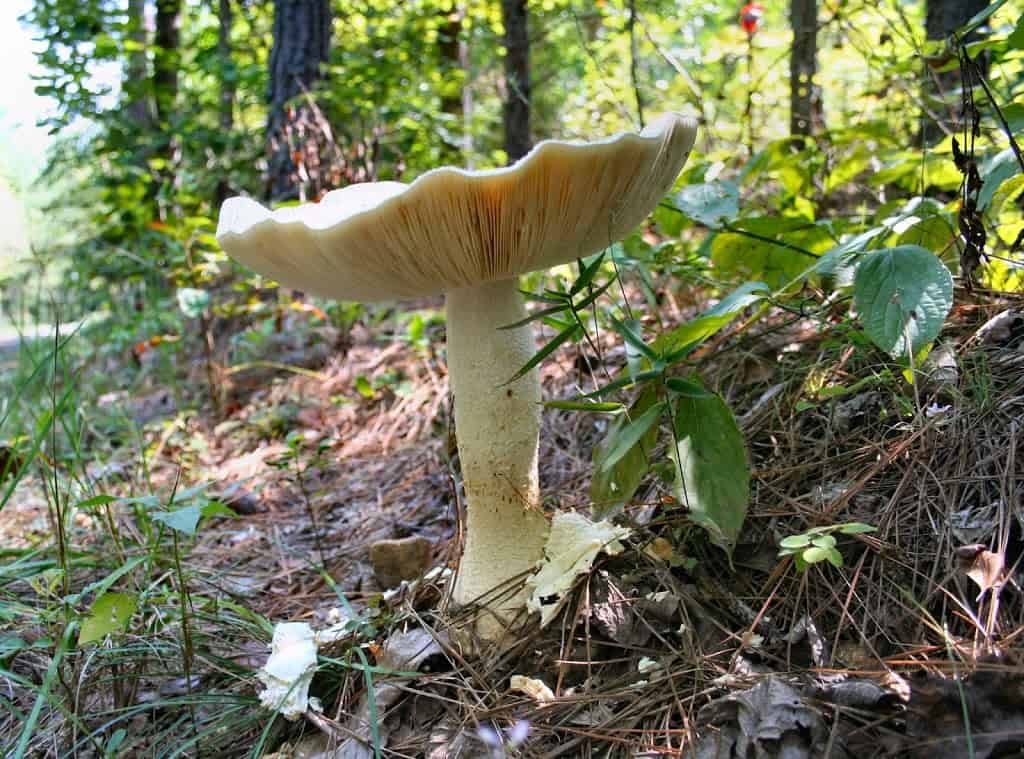 Mushrooms fascinate me. I can walk through the woods here at Seven Oaks in the morning and see a few tiny caps peeking up from the forest floor. By late afternoon, they've exploded into full toadstool beauty, and later that evening, they're gone. Or the next day, they're nothing but a puddle of black ooze on the forest floor.  I've seen fairy rings of mushrooms on the lawn and all sorts of interesting mushrooms.
The local wildlife and naturalist groups host classes to identify edible mushrooms, but I'm too chicken to try it. My husband's Italian grandparents loved nothing better than picking wild mushrooms and had all sorts of ways they claimed helped you tell the poisonous ones from the safe ones. His grandpa lived well into his eighties, and did not die from mushroom poisoning, so I guess their ways worked. I do not plan to try them anytime soon.
However, growing mushrooms? That's another story.
Growing Mushrooms at Home
You may have seen gardening catalogs selling mushroom growing kits. These kits are around $20 – $30 each and contain the log or soil mixture, inoculated with edible mushroom spores or spawn, and the instructions you need to grow them.
You can grow shiitake mushrooms, portabella mushrooms, buttom mushrooms and all sorts of mushrooms right at home. The best part? Don't worry about your light requirements. They need dark, cool, moist and humid conditions. A basement where temperatures remain between 55 and 65 degrees F is perfect.
Some types of mushrooms need an introductory shot of warmth, and a heating pad can be used, according to the kit directions, to raise the temperatures near the soil. Keep the soil moist and monitor your mushroom 
like projections called the mycelium will emerge. These are the "roots" of your mushrooms. You can harvest the mushrooms daily for up to six months, but avoid digging into the growing medium. If you disturb their root system, they may stop production.
Here's a link to a mushroom growing kit on Amazon. If you click the link and buy from Amazon, I get a small percent, but it does NOT affect your price. Thanks!
Jeanne Grunert is a certified Virginia Master Gardener and the author of several gardening books. Her garden articles, photographs, and interviews have been featured in The Herb Companion, Virginia Gardener, and Cultivate, the magazine of the National Farm Bureau. She is the founder of The Christian Herbalists group and a popular local lecturer on culinary herbs and herbs for health, raised bed gardening, and horticulture therapy.