Today's letter in the blogging A to Z Challenge is Q, and I started thinking about two "q" words near and dear to my heart: quality, and quantity.

Do you go for quality in the garden…or quantity?
How about both?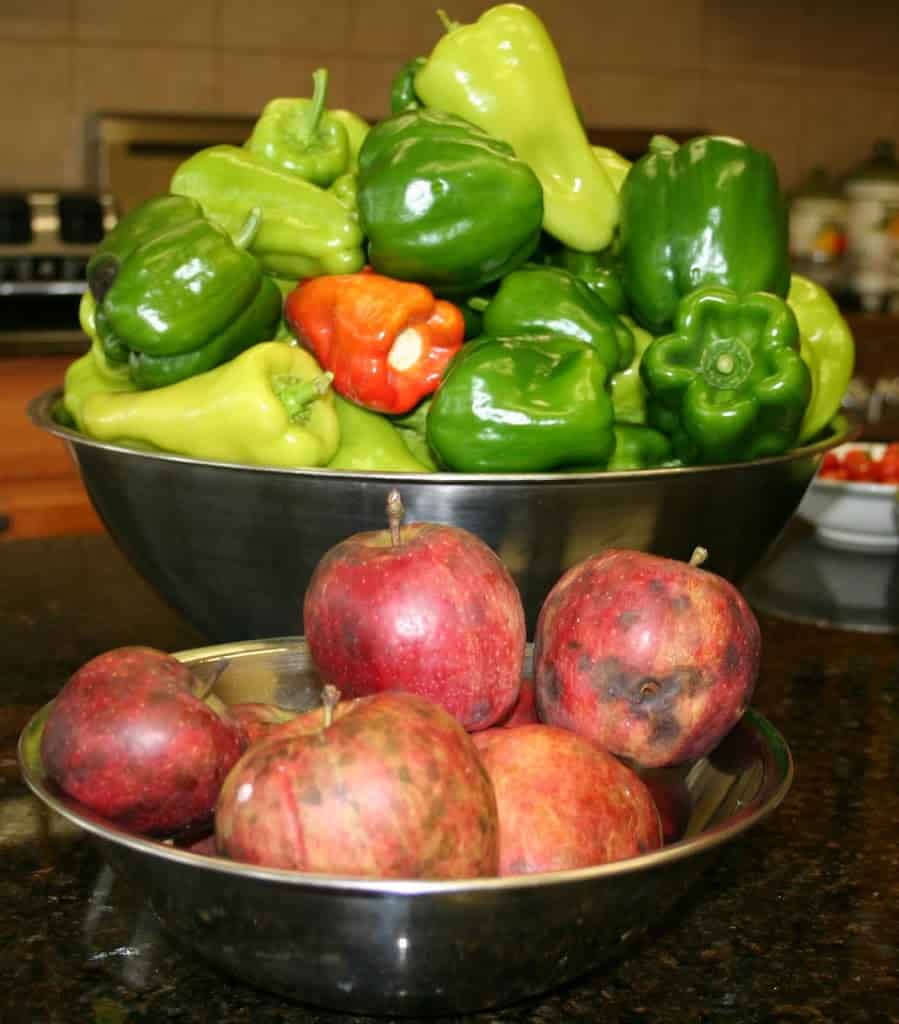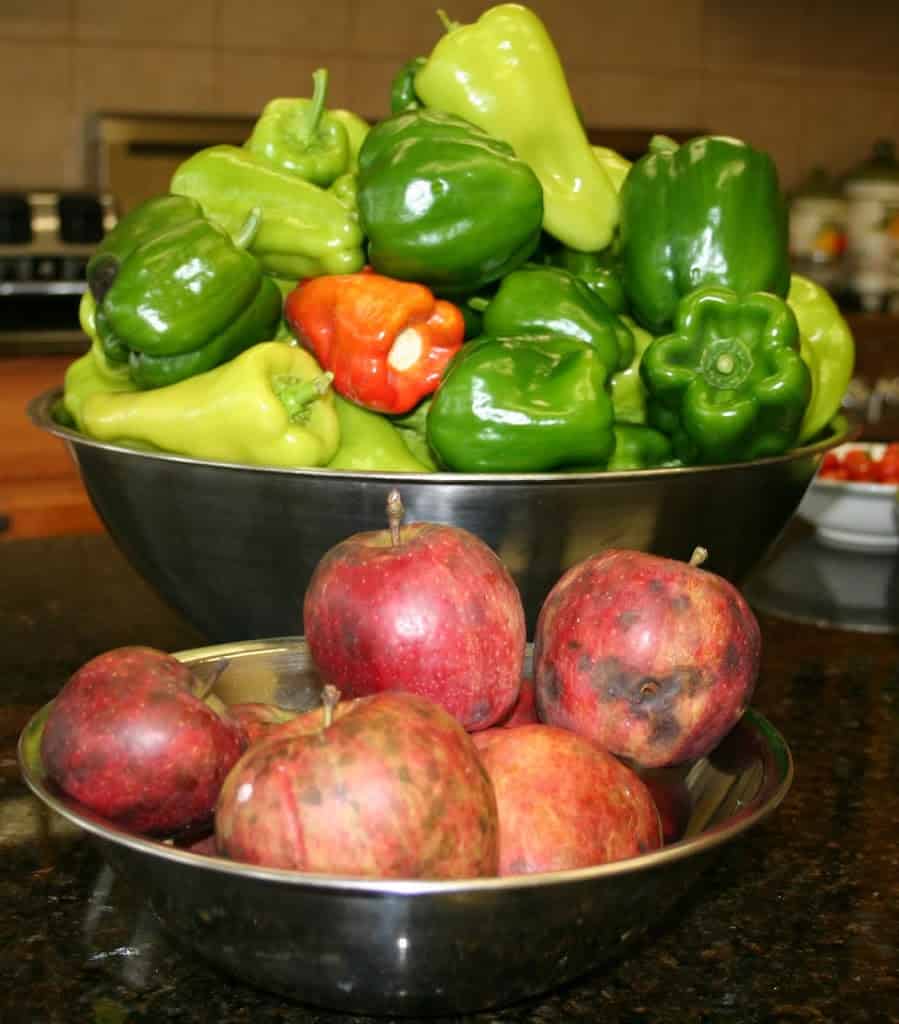 The great thing about growing a home vegetable garden is that you really can have it both ways. I grow a huge quantity of vegetables. Some do better than others; one year, we might have a bumper crop of potatoes, lettuce, peppers and so on. Another year, the pepper crop is just so-so but the tomatoes are wonderful. Some years the quantity is so great I'm canning, freezing and giving away vegetable as fast as I can pick it.  
Most years, I'm savoring the quality.
Take this year's asparagus crop, for instance. Six spears picked earlier this week. More to be picked today for tomorrow's Easter dinner.
 The quantity is terrible, but the quality? Priceless.
And how about apples? Last year, we picked some apples from our trees – the first time ever, actually.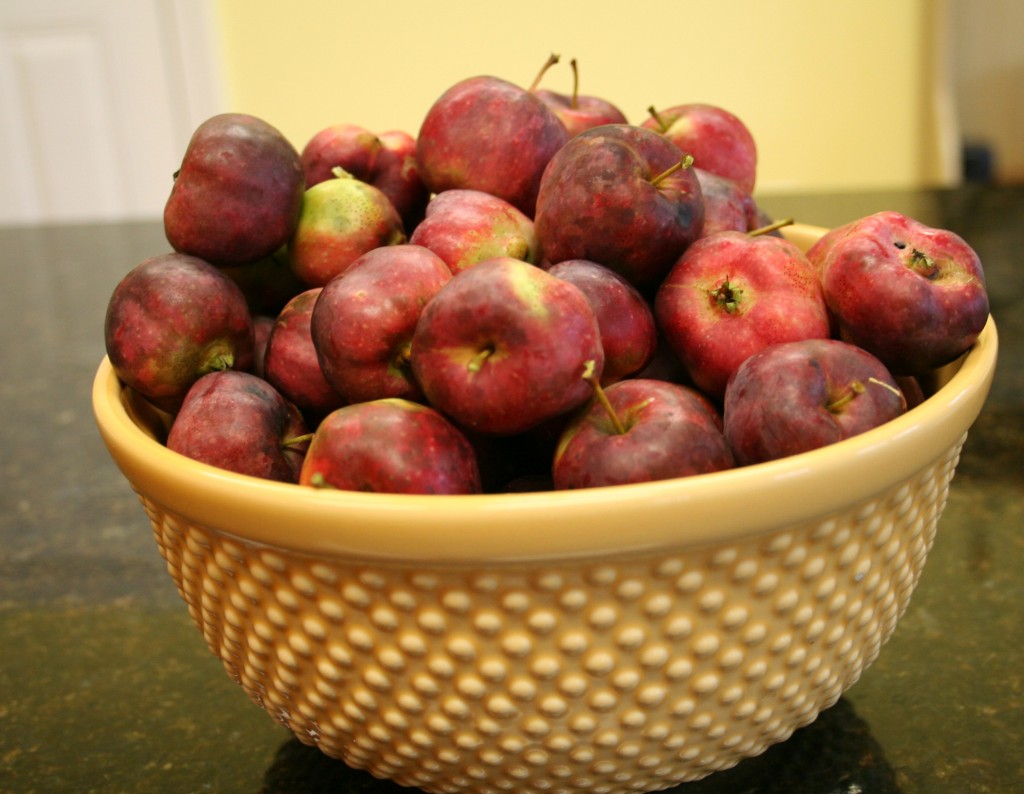 The quantity? Small, compared to what other orchards harvest in a year. The quality? Delicious baked into desserts, not so great fresh eating. It's really all a matter of taste.
But beets from my garden….quantity after quantity, enough to can at least two dozens jars each season if not more.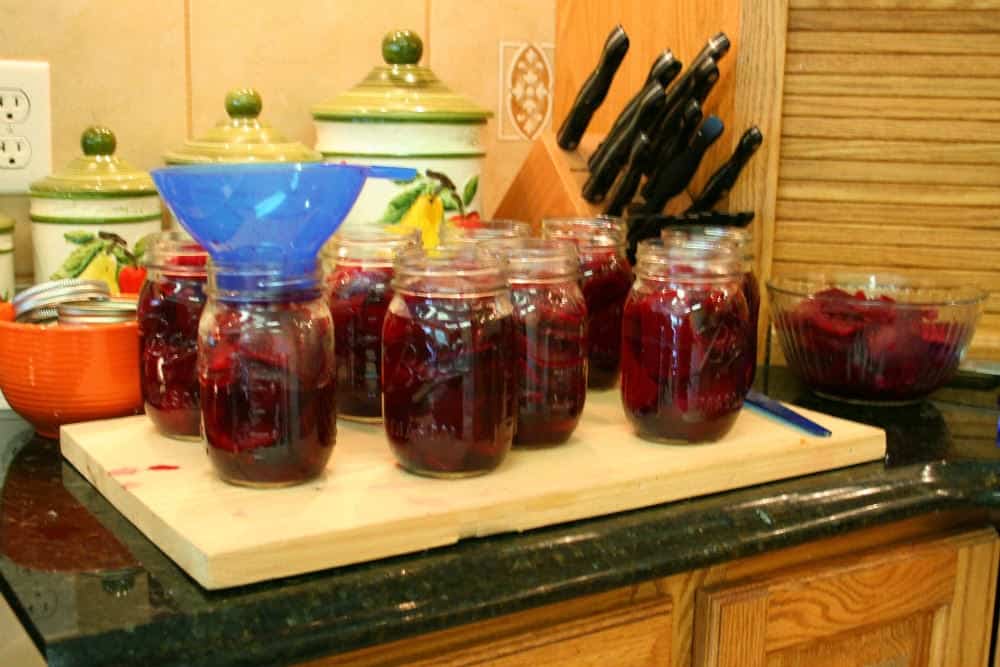 Canning beets in my kitchen last year.
Quality? So-so. I really have to sort through them, because some type of root maggot gets a few, but in general, very good.
I don't think that quality and quantity are mutually exclusive. For the vegetable gardener, you really can have the best of both worlds.
Jeanne Grunert is a certified Virginia Master Gardener and the author of several gardening books. Her garden articles, photographs, and interviews have been featured in The Herb Companion, Virginia Gardener, and Cultivate, the magazine of the National Farm Bureau. She is the founder of The Christian Herbalists group and a popular local lecturer on culinary herbs and herbs for health, raised bed gardening, and horticulture therapy.