Learning how to grow peppers isn't difficult. Peppers are hot weather vegetables. Once they get going, they produce quite an abundance!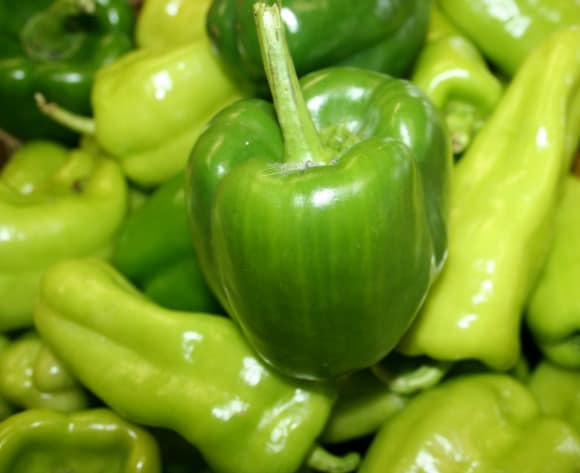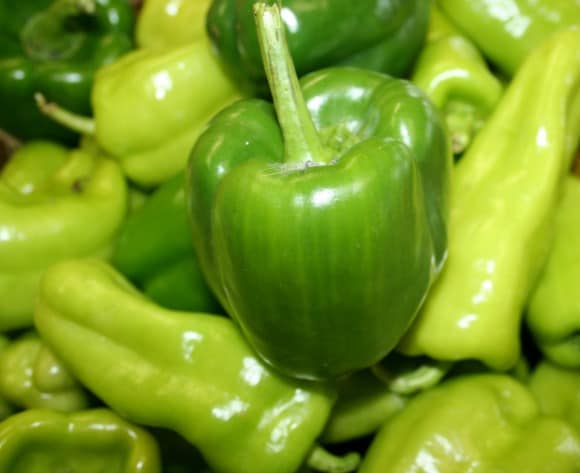 Peppers are very easy to grow in the organic vegetable garden. They freeze well, and canning them is also easy whether you have a water bath canner or a pressure canner. I grow a huge amount of peppers every summer just so we have plenty to turn into my signature pickled peppers; they're sweet, garlicky and spice all at the same time, and I love piling them on salads. I'm not a sandwich person, but others have said they taste great on sandwiches, too.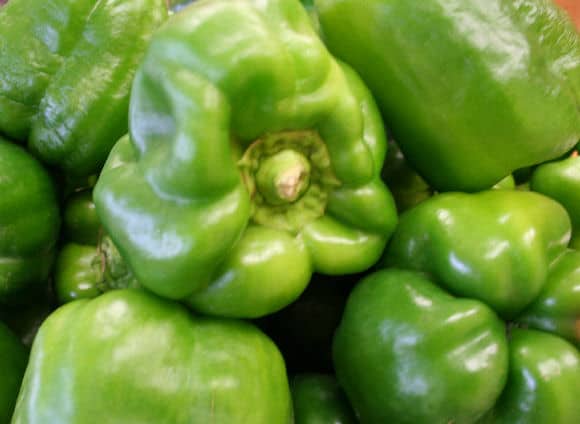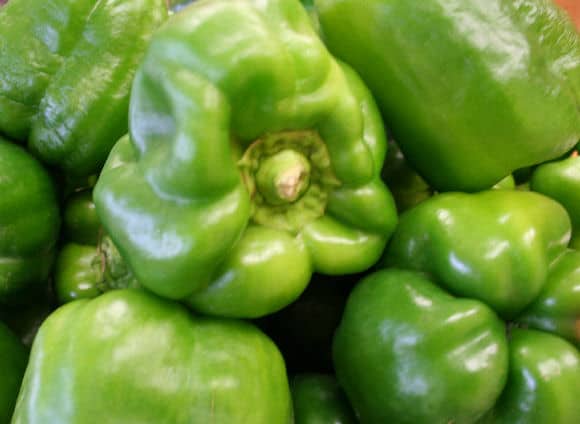 How to Grow Peppers
Peppers really are a hot-weather plant. Start them indoors from seed 8 to 12 weeks before the frost-free date for your region, but make sure it is really and truly warm outside before moving the plants outdoors, and even then, make sure you take your time to harden off the seedlings. You can also purchase plants at the nursery and garden center.
Peppers need full sun, and rich, well-drained soil.
They prefer a pH of 5.5 to 6.5, slightly acidic.
You can grow peppers in the ground or they do very well in large pots or containers for those who live in apartments or who have limited sunlight. For many years when I lived on Long Island, the garden was shaded by mature oak and maple trees growing on the neighbor's property. The only truly sunny spot I had was the deck in the back of the house. So I grew my entire vegetable garden in large pots, and peppers were one of the most prolific and productive plants. Once they get growing and the hot weather sets in, they really take off!
Space them at least 18 inches to 36 inches apart. Some people stake them, or tie them to stakes, but I never have. I grow large green bell peppers; other kinds may need support.
Peppers come in a variety of flavors, ranging from sweet to so hot your mouth is on fire. They also come in a variety of wonderful colors. "Carnival" is a seed blend I love growing because it contains sweet bell pepper seeds in yellow, orange, red, purple and green. They're so pretty on the plate or canned that it brightens a salad anytime you use them. They are also good for stuffed peppers, sausage and peppers and other pepper recipes.
"California Wonder" is my favorite sweet green bell pepper variety; reliable, outstanding large green bell peppers and a fairly regular form that makes it easy to make stuffed peppers.  I do not grow hot peppers such as jalapenos or Hungarian spicy peppers, a favorite around where I now live in Virginia, but these also seem to do well in our zone 6b climate.Peppers need light fertilizer, so a simple 10-10-10 garden fertilizer or compost works just fine for their needs.
Peppers do suffer from tobacco mosaic virus and a few insect problems. Cut worms love them, so set collars around seedlings after transplanting. Other than that, see the list of problems on the Cooperative Extension paper on growing peppers. 
Jeanne Grunert is a certified Virginia Master Gardener and the author of several gardening books. Her garden articles, photographs, and interviews have been featured in The Herb Companion, Virginia Gardener, and Cultivate, the magazine of the National Farm Bureau. She is the founder of The Christian Herbalists group and a popular local lecturer on culinary herbs and herbs for health, raised bed gardening, and horticulture therapy.