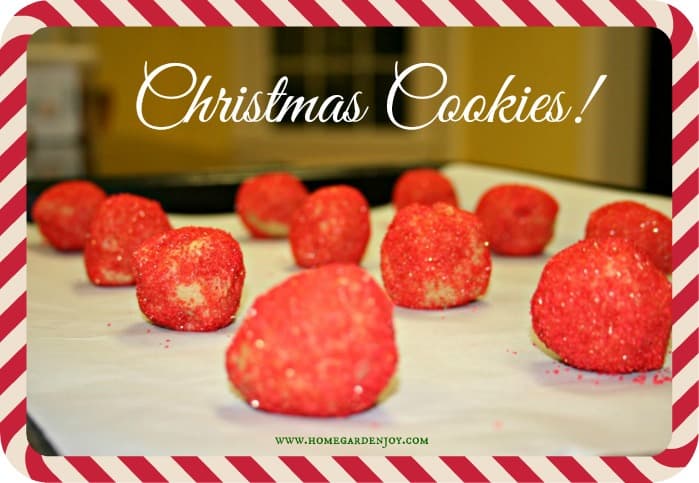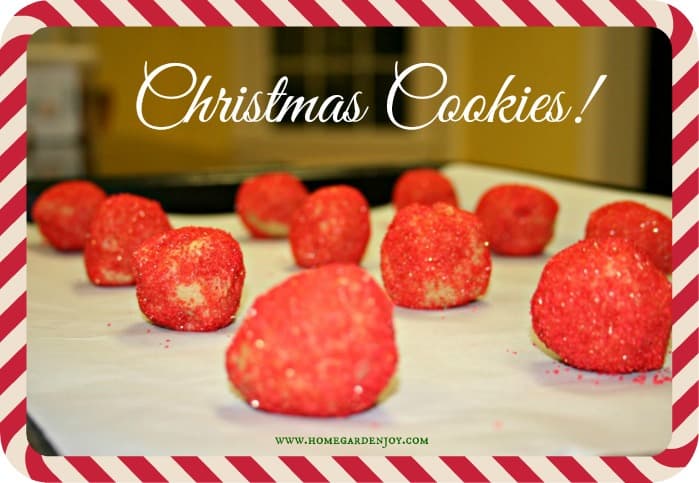 Everyone has her favorite Christmas cookies. My favorite Christmas cookies have changed over the years. When I was a kid, most of the cookies that my mother made included walnuts, but walnuts have become so expensive over the years that I've tried and kept other recipes.
The picture above shows one of my new favorite recipes. It's found on the Restless Chipotle blog and website run by my friend, Marye Audet White. Her recipe for Peanut Butter Rolo Cookies is to die for! Each cookie is warm, gooey with chocolate and caramel, and crunchy on the outside, soft on the inside.
Christmas Cookie Making and Baking Tips
Although her instructions say they take 6 minutes to prepare, give yourself a good hour to make the cookies. The dough itself for these Christmas cookies takes only a short while to make. The time-consuming part is unwrapping the Rolo candies and forming the balls for the cookies.
Each dough ball must be rolled in sugar crystals. I use red and green for Christmas cookies, but you can use plain white ones, too. Just use Turbinado sugar or another sugar with big, chunky, sparkly crystals. If you use plain table sugar, it doesn't give them the crunch they need to be complete.
Marye's recipe calls for silpat mats. Silpat mats are non stick baking mats. These reusable mats are great for protecting your bakeware. They prevent cookies from sticking to the tray so you don't need to use cooking spray or shortening to grease the pans. Cookies also tend to bake evenly without burning. I don't have silpat mats, so I use baking parchment paper instead. It worked fine as a substitute for the mats in this recipe.
Rolo Cookies can be frozen after baking, or the dough can be frozen to use anytime. If you make the recipe as indicated, there's exactly enough dough to cover all the Rolo candies. However, if you eat a candy or two…and I'm not saying you will…but it's likely…then you may have a little bit of dough leftover. You can just bake the cookie dough as you would a peanut butter cookie. It will be a little soft, but delicious.
I hope you give Marye's recipe a try. On Friday, I will share my favorite Christmas cookie recipe with you, as well as a fun little online Christmas cookie recipe swap that I'm participating in.
For cookies that ship exceptionally well, try my Butterscotch Biscotti Recipe.
Jeanne Grunert is a certified Virginia Master Gardener and the author of several gardening books. Her garden articles, photographs, and interviews have been featured in The Herb Companion, Virginia Gardener, and Cultivate, the magazine of the National Farm Bureau. She is the founder of The Christian Herbalists group and a popular local lecturer on culinary herbs and herbs for health, raised bed gardening, and horticulture therapy.