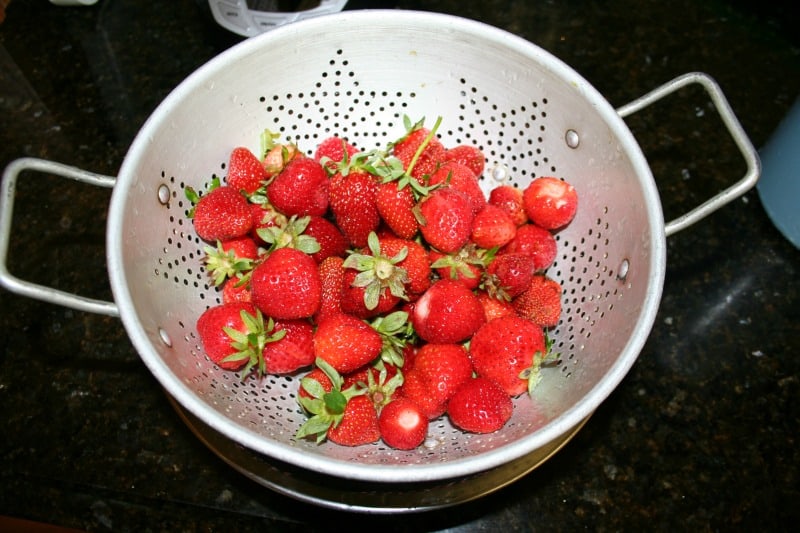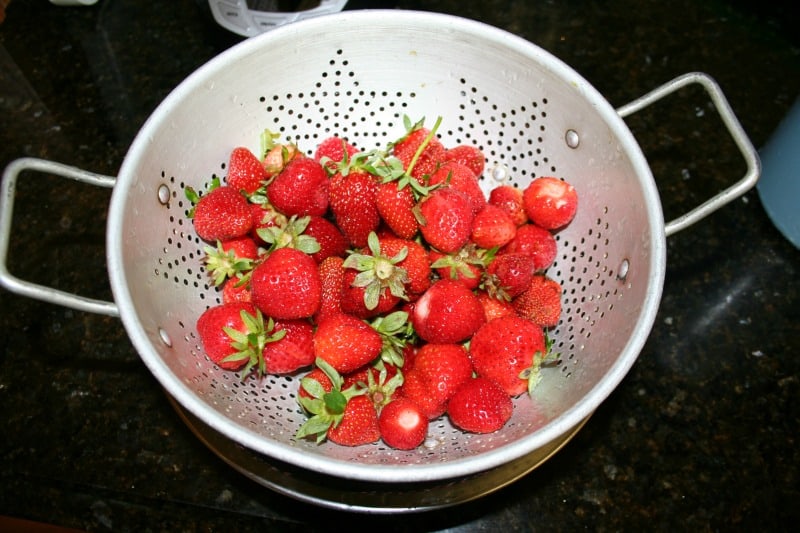 When you have fresh spinach and strawberries and an old orange that's seen better days, what do you make? Strawberry spinach salad!
This salad recipe is easy to make and blends just the right amount of sweet-tart fruit flavors on a solid base of spinach. I made it today for lunch using fresh ingredients from the garden. You can also use ingredients from the store or the farmer's market. The fresher the fruits and vegetables, the better.
To make this recipe, you will need:
2 cups of fresh baby spinach leaves, washed, and with the thicker stems removed
10 small, very ripe strawberries
1 orange or 1 tablespoon orange juice
1 tablespoon extra virgin olive oil
2 tablespoons crumbled feta cheese
Salt and pepper
Rinse the spinach leaves and arrange them in your favorite salad bowl. Rinse strawberries and trim stem ends; slice thinly and arrange on top of spinach. Sprinkle feta on top of spinach and strawberries. Juice the orange (or use bottled juice) and mix juice with olive oil for the dressing; pour over the top, sprinkle with salt and pepper to taste, serve immediately. Makes 1 main course of 2 side salads. Enjoy!
Jeanne Grunert is a certified Virginia Master Gardener and the author of several gardening books. Her garden articles, photographs, and interviews have been featured in The Herb Companion, Virginia Gardener, and Cultivate, the magazine of the National Farm Bureau. She is the founder of The Christian Herbalists group and a popular local lecturer on culinary herbs and herbs for health, raised bed gardening, and horticulture therapy.