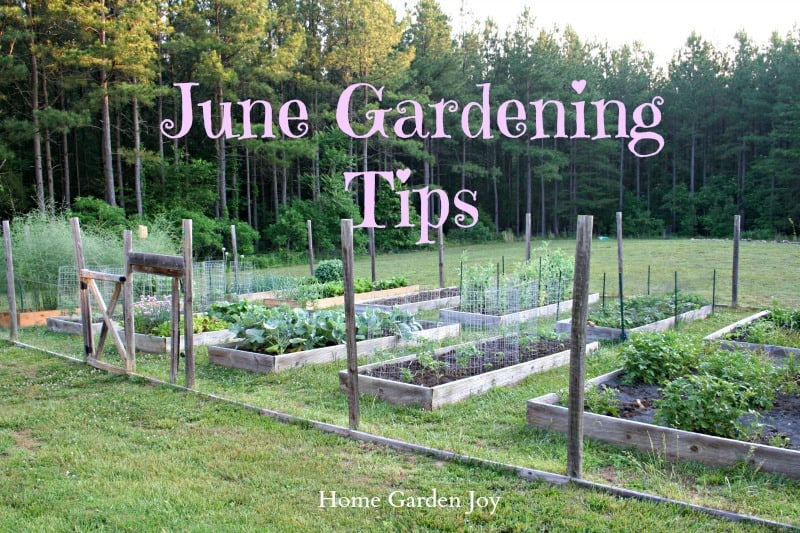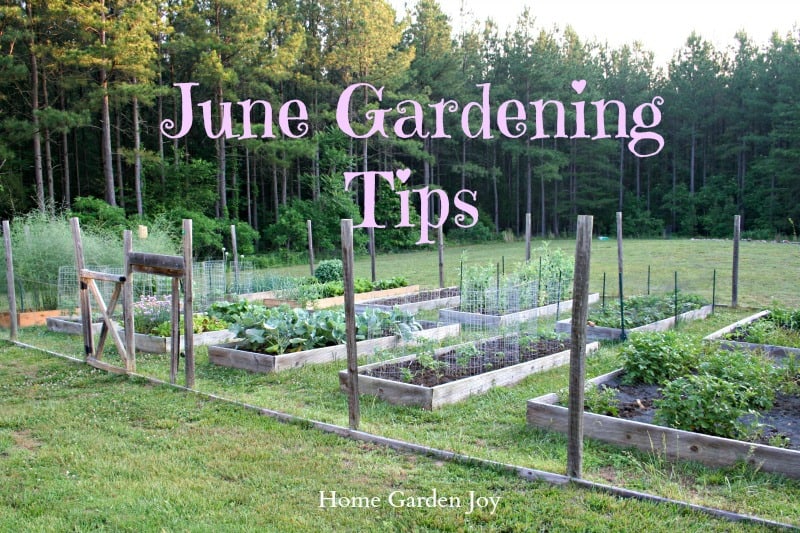 June is one of my favorite months in the garden. Spring vegetables are at their peak, but summer's harvest isn't far behind. As you can see from the picture of our raised bed vegetable garden here at Seven Oaks, we've got a full complement of various vegetables ready to harvest and waiting to go!
This morning, I went outside to do some gardening before dawn. With temperatures soaring into the 90s today and very high humidity, I knew I wouldn't want to work outside for very long once the midday sun grew strong and fierce. I donned a cool work dress and headed out to the garden with my harvest basket and my ever-faithful container of soapy water. Into the harvest basket went peas and strawberries, into the soapy water went the potato beetles at every stage of development.
To garden successfully at this time of year, especially in warm, southern climates:
Get outside early, in the cool dawn hours, for maximum comfort.
Mow grass in the evening, when the ground is dry (the dew was too heavy to mow successfully this morning).
Pick vegetables and fruit like strawberries frequently to encourage new flowers and subsequent fruit/vegetables.
When it comes to organic insect control, vigilance is the key to success. My vigilance in picking off the potato beetles kept several from devouring the tomato plants today. Yes, even though they are called "potato" beetles they will eat ANY plants from the nightshade family including tomatoes and eggplant. Daily plant inspections can prevent many problems.
For more June gardening tips, download my free tip sheet here: June Gardening Tips.
Jeanne Grunert is a certified Virginia Master Gardener and the author of several gardening books. Her garden articles, photographs, and interviews have been featured in The Herb Companion, Virginia Gardener, and Cultivate, the magazine of the National Farm Bureau. She is the founder of The Christian Herbalists group and a popular local lecturer on culinary herbs and herbs for health, raised bed gardening, and horticulture therapy.