Not all garden pots are created equal. There are several benefits of using clay garden pots, and times when you should choose clay pots over plastic ones.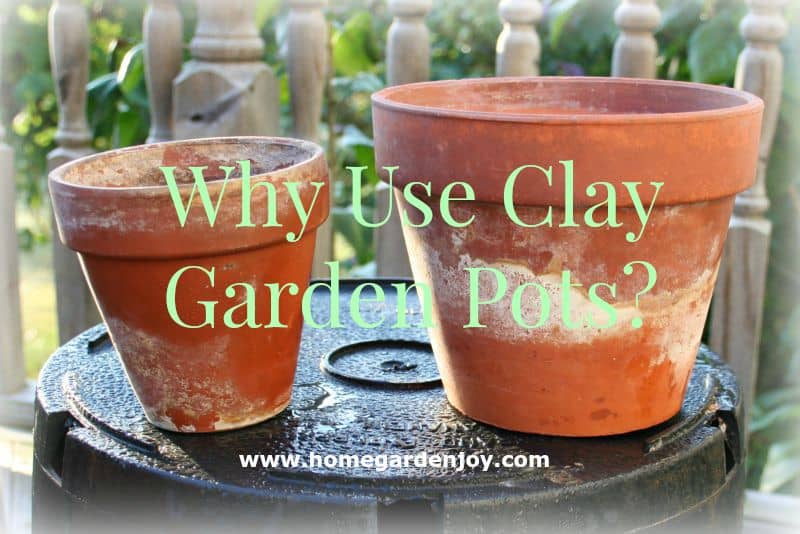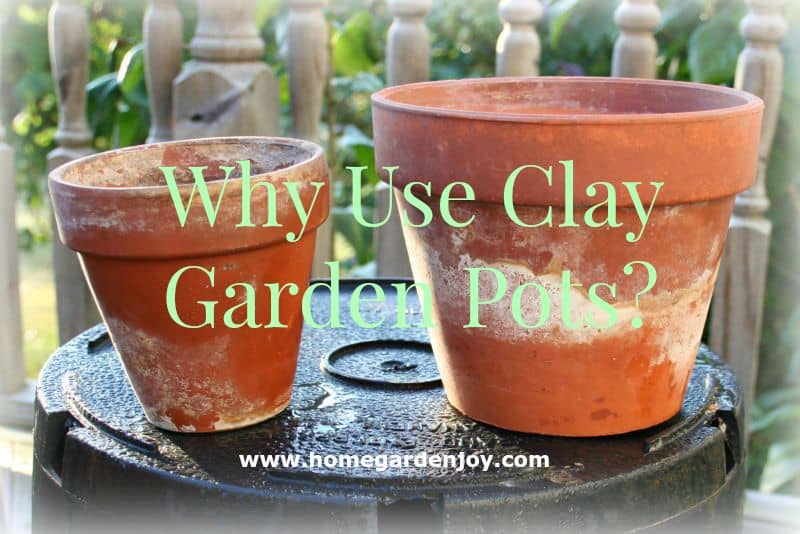 The Benefits of Using Clay Garden Pots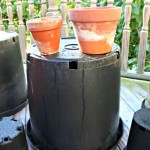 There are many benefits of using clay garden pots. Clay pots are actually made from unglazed terra cotta, a natural soil product. Most are made in Italy or the southern United States – heck, given the clay deposits in my own garden, I could probably go into the clay-pot-making business myself. These were the garden pots of choice for centuries until plastic became both affordable and practical. Today, nearly every gardener has plastic pots lurking about the garden shed or garage…but clay pots are highly prized.
There are numerous benefits, and yes, some drawbacks of using clay garden pots.
Benefits
Clay pots are porous. Because clay is made from natural materials, both air and water "breathe" through the pot's shell. If you're the kind of gardener who kills your plants with kindness and tends to over water them, clay pots can be your salvation, because water evaporates much more quickly from clay than plastic pots.
They are good for house plants that like a dry environment. Again, because clay loses moisture more quickly than plastic, they're good for plants such as cacti and succulents that are more sensitive to moist environments.
You can use them for plants that tend to get top heavy and they won't tip. Because clay pots are heavy, it takes a lot to push them over.
Clay pots are beautiful. When they're new, the pretty brick color goes with everything. As they age, they collect mineral deposits, or the white crud as I like to call it. Even that is beautiful because each clay pot is unique. Moss can grow on clay, which also looks attractive outdoors.
They're ecologically sound. Broken clay pots can simply be used as filler at the base of other pots to add drainage. When you throw out the broken bits, you're not adding anything back into landfills that isn't already there. Clay pots return to the soil from which they came.
Drawbacks of Using Clay Pots
Now the drawbacks…
They're heavy. Even the smaller pots weigh a ton. Larger pots may need casters or wheels underneath to move around the home or garden.
They break easily. You can drop them and they shatter into a million pieces. If you have cats or kids, you may want to use plastic pots inside the home.
If you are the kind of gardener who forgets to water her plants, then plastic pots may be your friends to keep soil moist longer between watering your plants.
They can be expensive. A good clay pot can set you back a few dollars. Plastic pots are inexpensive and often free from garden centers looking to recycle them.
No matter which type of garden pot you choose, make sure the pot has drainage holes.
This plastic pot shows numerous drainage holes in the bottom and along the bottom where it meets the sides. Most clay pots have one large drainage hole in the bottom. Some come with a plug to fill the drain hole.
If your clay pot has a plug in it and you plant your house plant directly into the clay pot, you must take the plug out before filling the pot with soil. The plug is there in case you want to use the clay pot as a cachepot, or decorative pot. In that case, you plant your African violet or whatever into a plastic pot slightly smaller than the clay pot and slip the plastic pot into the clay pot, like a sleeve. The outside looks like a pretty clay pot without getting it dirty. The plug in the drain hole keeps water from ruining your windowsills or tables.
Questions about choosing a pot or container for your plants? Ask it in the comments section and I will respond there as soon as I can.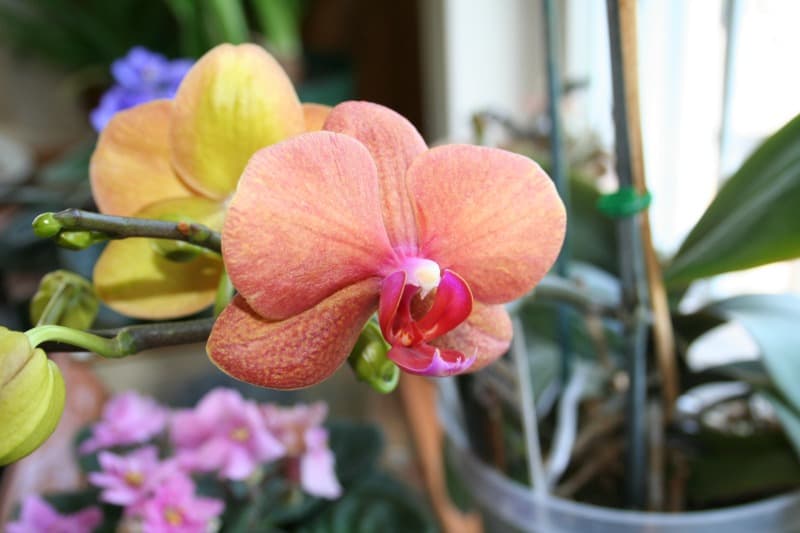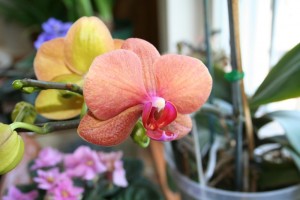 More Gardening Articles
If you enjoyed this article, you may also enjoy:
Jeanne Grunert is a certified Virginia Master Gardener and the author of several gardening books. Her garden articles, photographs, and interviews have been featured in The Herb Companion, Virginia Gardener, and Cultivate, the magazine of the National Farm Bureau. She is the founder of The Christian Herbalists group and a popular local lecturer on culinary herbs and herbs for health, raised bed gardening, and horticulture therapy.