This vegetarian recipe is a three ingredient pasta dinner that takes just seven minutes to cook! It uses tortellini, fresh cherry tomatoes and basil from the garden. Those are the three main ingredients but you will also need a little olive oil, a sprinkle of Parmesan cheese, and salt and pepper to taste. Ready? Let's start cooking your new recipe from the garden and use some of those delicious fresh vegetables you are growing.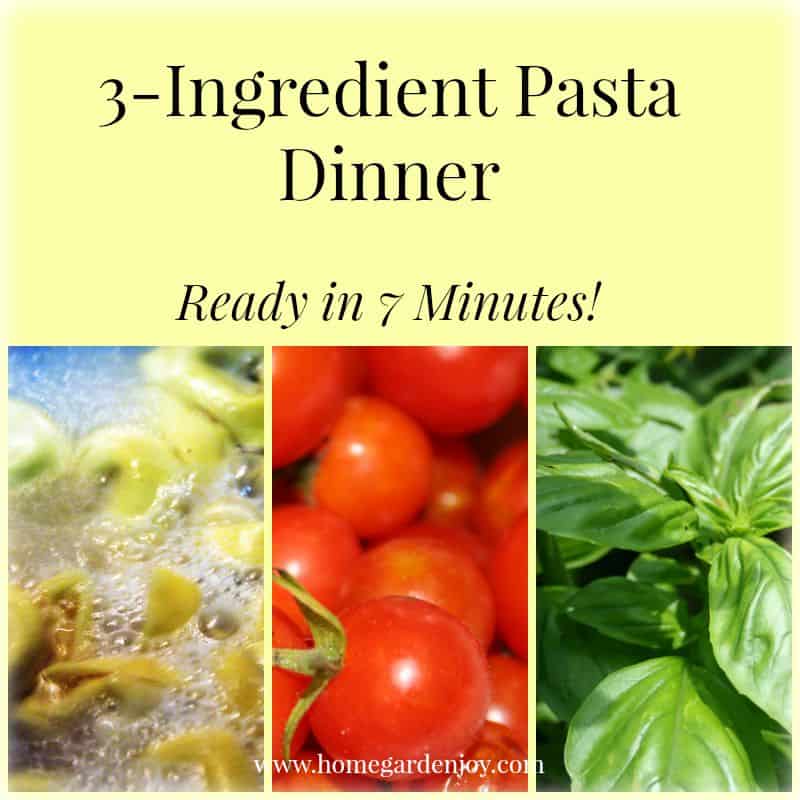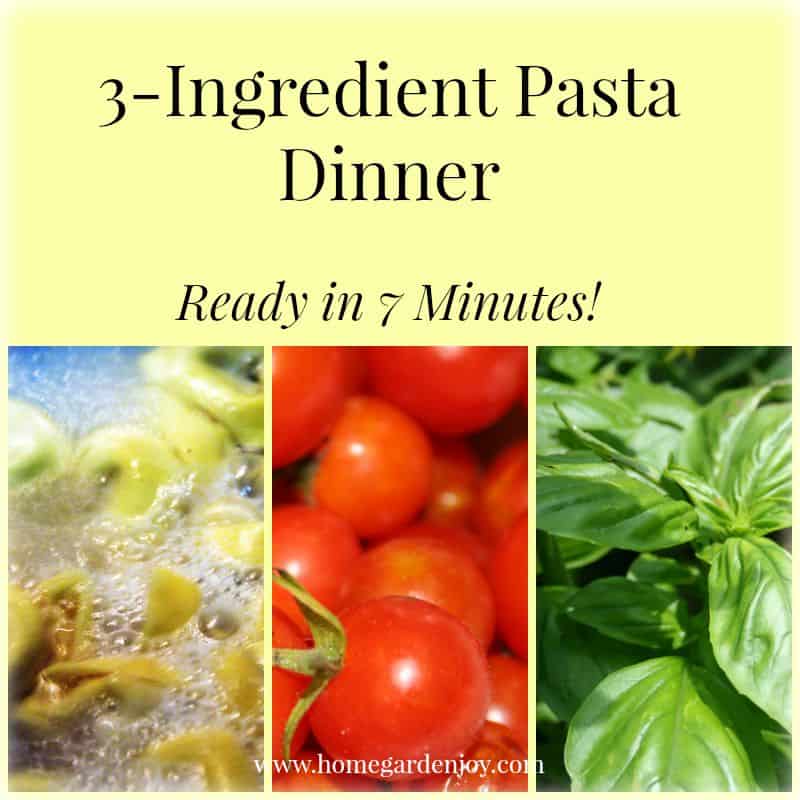 Three Ingredient Pasta Dinner Recipe
Fast Dinner Recipes
This recipe serves 4.
It takes approximately 7 minutes to cook and uses just three main ingredients, with two ingredients picked from your garden.
You will need:
1 bag of frozen cheese tortellini
1 cup or more of cherry tomatoes, washed and with stems removed
1 spring of fresh basil
Splash of olive oil and dash of salt, pepper and Parmesan cheese
Heat a pot of water to boiling. Carefully add the bag of tortellini, stirring to prevent it from sticking together as it cooks. Most tortellini cooks in just 5 minutes but read the instructions and cook it as long as the package says.
When the tortellini has less than one minute to cook, carefully add the cherry tomatoes. Cook just until they get hot and soft but not mushy. Drain and do not rinse.
Plate the tortellini and tomatoes. Add shredded fresh basil to the top, drizzle with olive oil, sprinkle with shaved Parmesan cheese, salt and pepper. The heat wilts the basil into the dish and gives it a fantastic taste. Serve and enjoy!
I hope you enjoyed this recipe. Don't forget – I offer a free cookbook called Recipes from the Garden that offers more recipes to cook what you grow. Just sign up for my newsletter and download your two free ebooks. It's that simple!
Each Friday, I feature a recipe that uses seasonal produce or gives you a seasonal taste. Enjoy Foodie Friday!