Apple season is upon us, and with it, a delicious treasure trove of apple picking, fresh apples, apple cider, and apple festivals. Forget about "pumpkin spice" everything. I'm all for "apple everything!"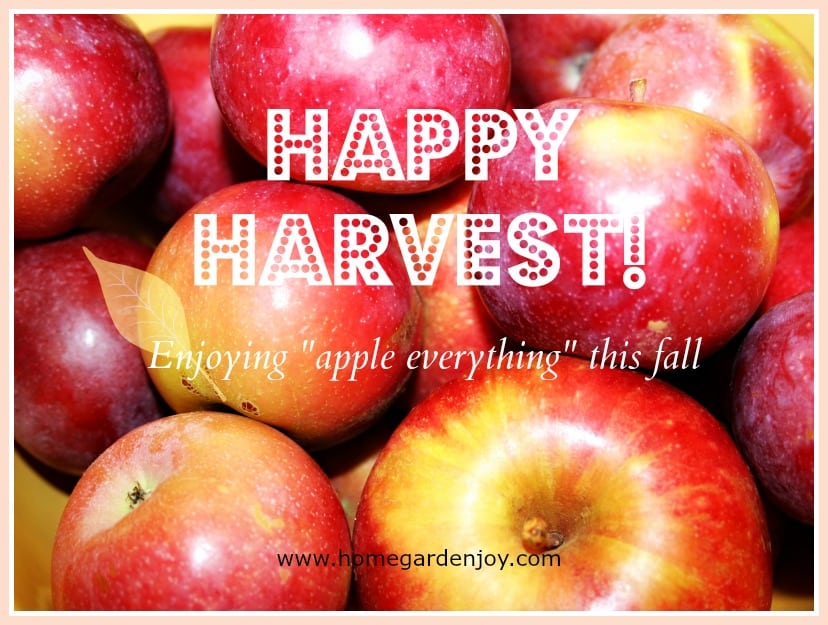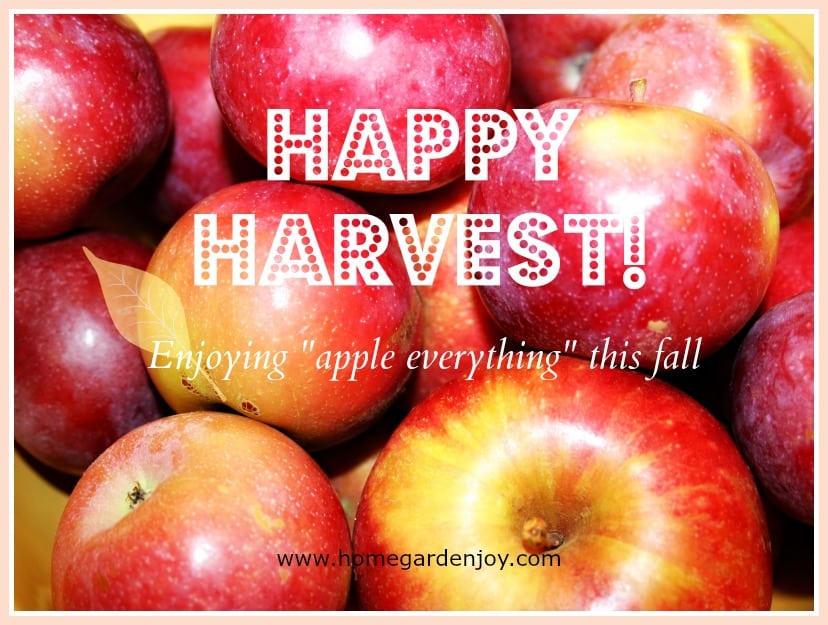 Enjoying Apple Season
I love apples. My siblings and I always joke about the consistency, to the point of blandness, that was our childhood foods. Apples were one of those foods that my mother kept in the house all year long. We always had a bag of Macintosh apples in the crisper drawer. Every lunch sack, every lunch, ended with an apple. Need an after school snack? Grab an apple.
Apples represent the ultimate comfort food to me. They are truly God's glorious gift, an easy, portable snack. The skin is good for you, the interior fruit is good for you, and although some health experts tell you not to eat it, the natural health folks say that even the seeds and cores are good for you. I'll let you decide.
How to Enjoy Apple Season – Ideas for the Whole Family
This is the season to enjoy apples. Whether you live in the city, the suburbs or the country, there's an apple event near you. If you're sick of pumpkin-spice-everything, and want to enjoy another hint of fall, here's a list of some apple-related events, games and foods you can try this weekend.
Apple picking: Apple picking season is almost over, but pick-your-own orchards are a fun way to spend time together as a family. Get some fresh air and help your children learn that food doesn't just come from the supermarket. Someone has to grow it!
Apple festivals: Many garden centers, orchards and towns host apple festivals to mark the joy of harvest season. Yesterday, we hiked in the Peaks of Otter, a portion of the Blue Ridge here in Virginia. Signs abounded for numerous apple festivals near Bedford as well as at several local orchards. Check your local newspaper or town listings for apple events near you.
Apple cider making:  We had the great good fortune to visit our friends at Canyon Creek Farm last weekend and watch as their children and friends pressed apple cider the old-fashioned way. Huge crates of Golden Delicious, Jonathan, Stayman and Winesap apples were unloaded into a chopper. From the chopper they were poured into a hand-crank apple cider press. Cider gushed forth and was collected, bottled, and yes, drunk straight from the tap. Oh my. I have a gallon in our fridge and another gallon in the freezer. Watching cider being pressed was really a treat for us. If you can get to a cider mill locally or in places such as upstate New York, it's worth the trip!
Apple games: Bobbing for apples may seem silly and old-fashioned, but kids still love this game. Find a big bowl and fill it with water, or fill a very clean kitchen sink with water. Add apples. They float. Let the kids "bob" for them by holding their hands behind their backs and grabbing apples with their teeth.
Apple crafts: Shrunken heads for Halloween, anyone? My sister and I used to carve apple "shrunken heads".  Directions are in the video, below (I did not create the video but am sharing the link from YouTube).
Apple Recipes! I wrote a post several weeks ago on the top 25 apple recipes and it got great reviews. In fact, I made my very first apple pie this weekend. I called it "lumpy" because of, well, its appearance. Not the best pie crust but boy, did it taste great.
Plant an Apple Tree
Interested in growing apples in your yard? I've written several articles on growing apple trees in both small spaces and big spaces. Check them out, below.
Jeanne Grunert is a certified Virginia Master Gardener and the author of several gardening books. Her garden articles, photographs, and interviews have been featured in The Herb Companion, Virginia Gardener, and Cultivate, the magazine of the National Farm Bureau. She is the founder of The Christian Herbalists group and a popular local lecturer on culinary herbs and herbs for health, raised bed gardening, and horticulture therapy.