Do you have a juicer? You can make these carrot muffins from the pulp leftover from your juicing adventures. But be warned – these muffins are both filling and addictive.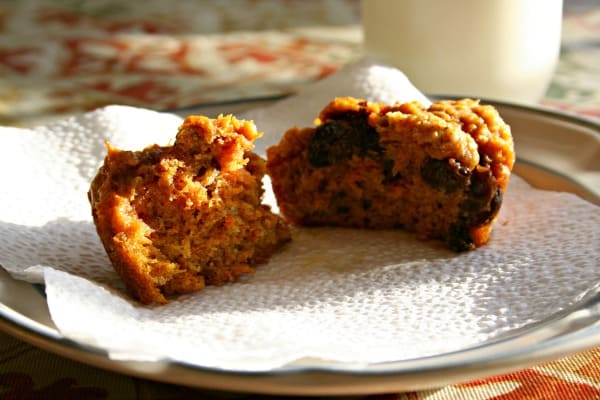 Carrot Muffin Recipe from Juicer Pulp
I came up with this carrot muffin recipe from juicer pulp after seeing an elaborate, so-called 'health food' recipe in the booklet that came with our juicer. It called for egg whites, whole wheat flour – basically foods we don't eat. I created this carrot muffin recipe based on others I found online, adapting them to the juicer pulp left in our Jack Lalanne juicer after making a glass of carrot juice. It's a great recipe for those times when you make carrot juice and you have a lot of pulp leftover.
Jack Lalanne PJP Power Juicer Pro Stainless-Steel Electric Juicer
If you grow your own carrots, you'll have plenty to make this recipe and more. My own garden carrots work well, but I also picked up some organic carrots from the grocery store marked down on sale. Anytime you can find fresh carrots, juicing them or shredding and making muffins is a great way to use up the excess. Be sure to scrub the exterior of your carrots thoroughly, cut off the tips, and use only organic carrots if you plan to use the pulp in your carrot muffin recipe.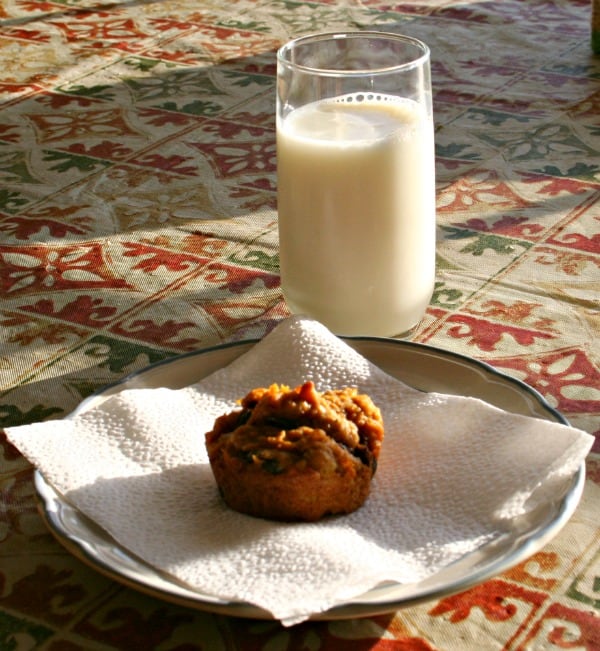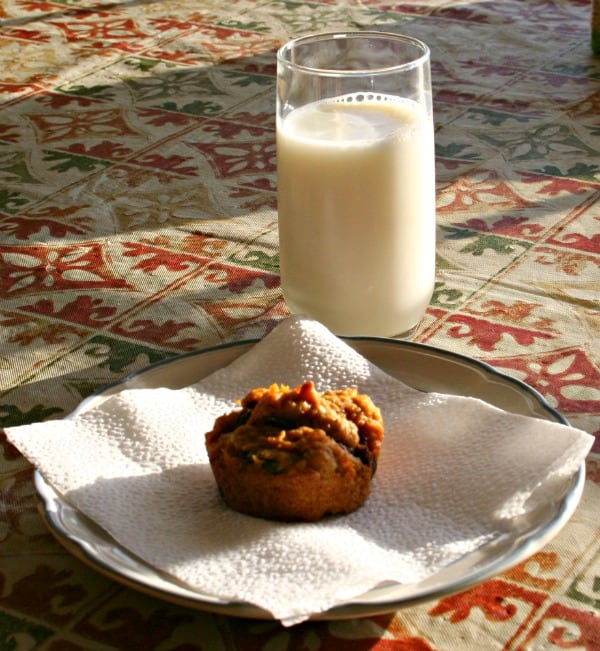 Carrot Muffin Recipe
This recipe takes about 30 minutes to make. Preheat the oven to 350 degrees F and grease 24 muffin tins.
You will need:
3 1/2 cups of carrot pulp from the juicer. If you don't have a juicer, substitute 3 cups of finely shredded carrots.
2 cups of white flour
3/4 cup of dark brown sugar
4 eggs
1 cup of vegetable oil (reduce to 3/4 if using optional carrot juice, below)
1 teaspoon baking soda
1 teaspoon salt
2 teaspoons of baking powder
1 teaspoon cinnamon
1 cup raisins (optional)
1/4 cup of carrot juice (optional)
Preheat the oven. In a large bowl, mix the dry ingredients: flour, baking soda, baking powder, salt and cinnamon. Set aside. In another bowl, mix the eggs, oil and sugar. Fold in the flour mixture. Fold in the shredded carrots and raisins. Pour 2/3 full into greased muffin tins and baked for 20 – 25 minutes or until a toothpick in the center comes out clean. Cool 15 minutes, then remove from muffin tins and cool on a plate. The extras freeze well. Makes 24.
Keep growing!
#foodieFriday