Just for fun, let's take a look at the predicted garden trends for 2018. I've gathered a few of the most popular trends I've reviewed since December from a variety of sources: nursery and garden center reports, gardening media outlets, and even the Pantone color institute.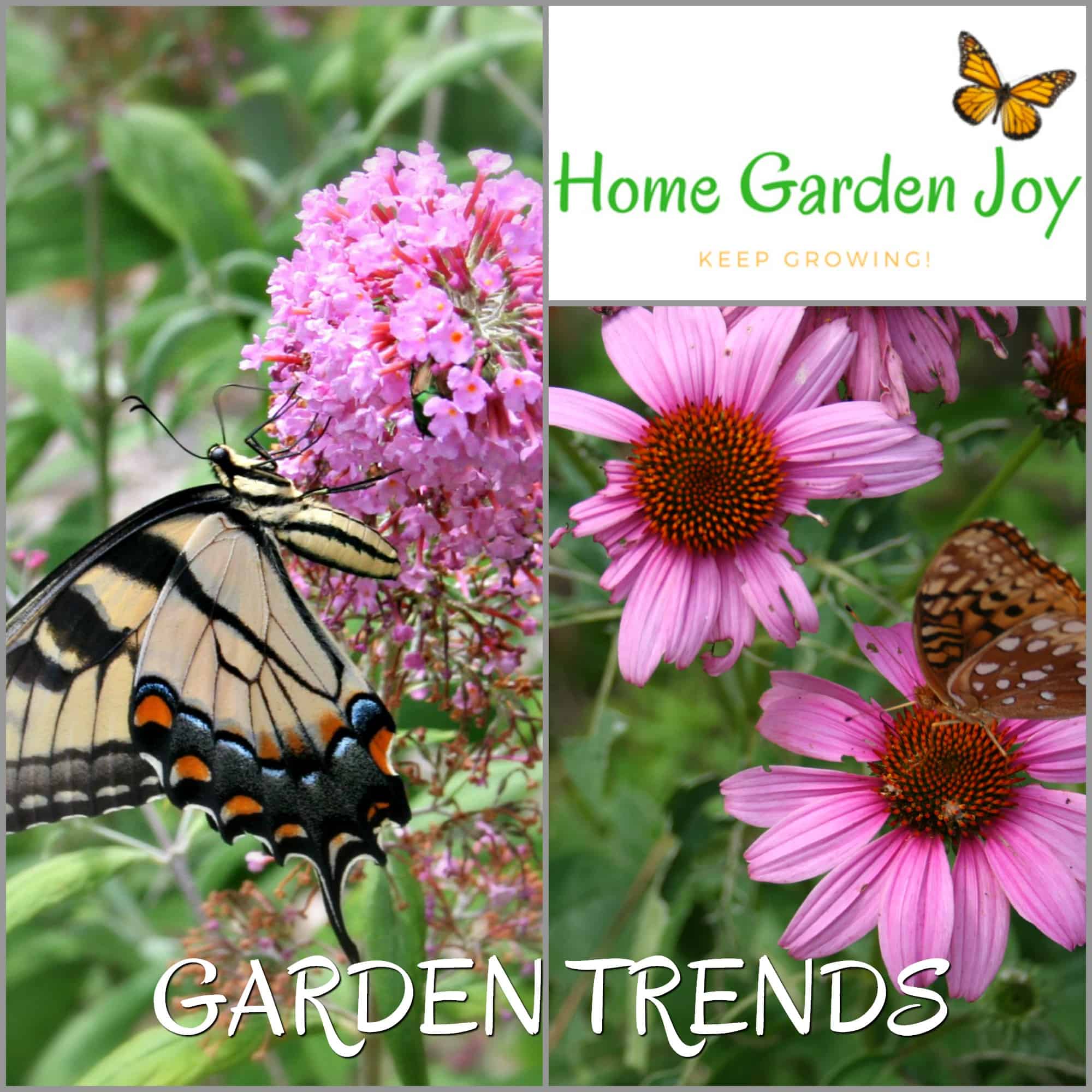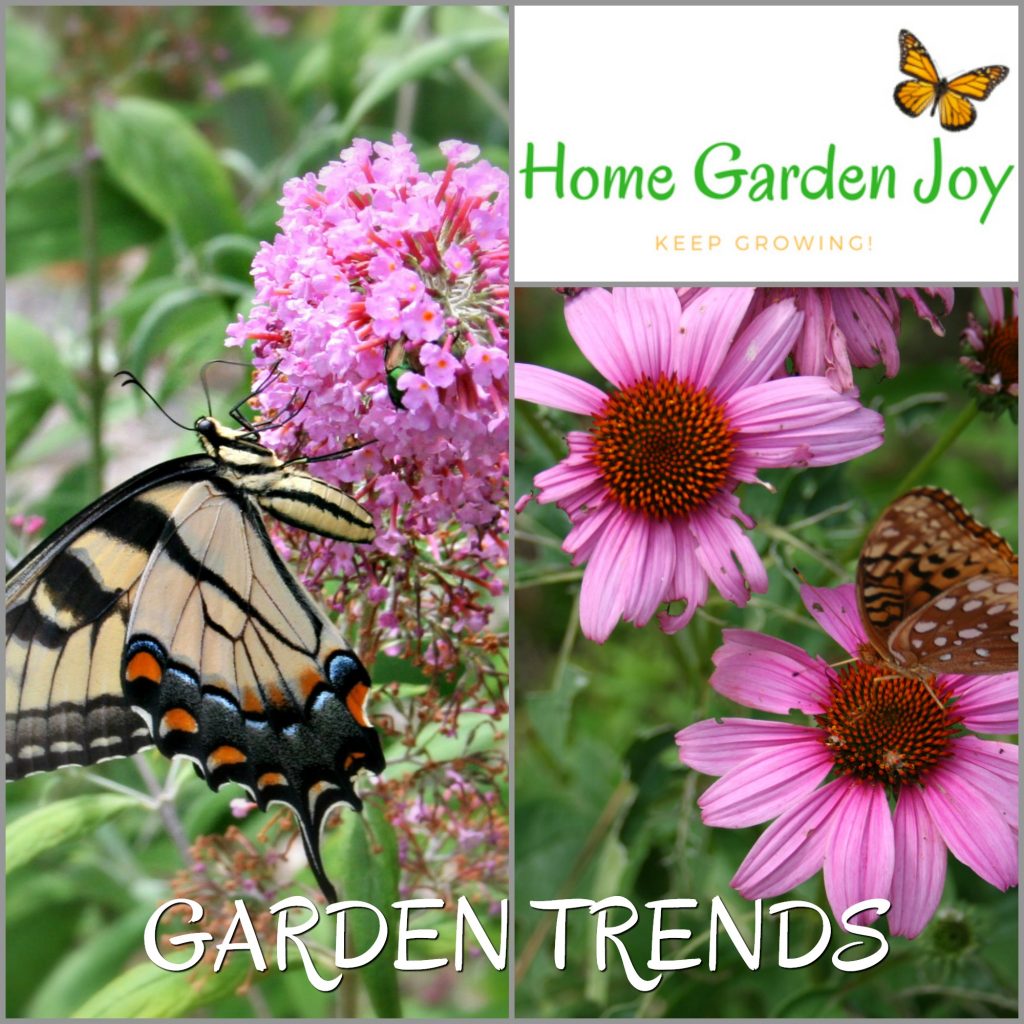 2018 Gardening Trends
PURPLE in everything – this is a huge trend in both fashion and flowers and I don't see it abating anytime soon. Pantone's color of the year is "Ultra Violet" a dark blue-purple that's very beautiful and flattering for most skin tones. In the garden, the prediction is that gardeners will also choose purple-hued flowers.
RHODIES & ROSES: Monrovia Nursery predicts that rhododendrons and roses will be the top shrubs for 2018. Not surprisingly, rhododendrons are typically purple. I don't see either of these plants as a trend per se since in my world they never went out of fashion. But perhaps homeowners will rediscover the joys of planting simple foundation shrubs such as rhododendrons. As for roses, I've shared about many types of roses including the David Austin English rose, miniature roses, Knock Out roses and more. I think the Knock Out rose series helped push roses back into public favor. They have the reputation, rightly so, of being fussy. Knock Out roses require less care and provide more bloom for the buck than older hybrids. They are worth a try if you love roses but don't want to spray for black spot and other rose diseases.
GARDEN AS COMMUNITY:  I think that increasingly, everyone is feeling more isolated. Social media, which promised to bring people together, has the opposite effect. The solution? Community gardens, garden projects, garden clubs, and simply enjoying time in the garden with neighbors has become the latest 'trend.' Trend isn't the right word for this one, either, since it's just a natural step back to what we all know – that we need a community of people around us to be happy. The garden is a natural space to cultivate that feeling. Entertaining outdoors, sharing plants, seeds and vegetables, and showing friends around our gardens is just fun!
UNUSUAL PLANTS:  This is a trend that I've noticed and I'm not surprised that it is continuing. People seem to crave the unusual and they want what no one else has. Collecting unusual species, or finding just the perfect plant to complete a collection is all the rage these days. And I can relate, given my recent foray into the world of Echinacea. "I must have that one; it's orange. Wait, there's one with green flowers!" Yes, that's me, I admit it. Plant collecting and finding just the right plant that will set your garden apart from the neighbors' is a trend for 2018.
PINES: Pines haven't been in vogue for a while. Boxwoods, arborvitae, hollies and other evergreens always seem to take center stage while the humble pine remains a woodland plant. Recent trend reports indicate that interest in pines is on the rise. With so many species of pine trees available, it's great that pines are back in the spotlight.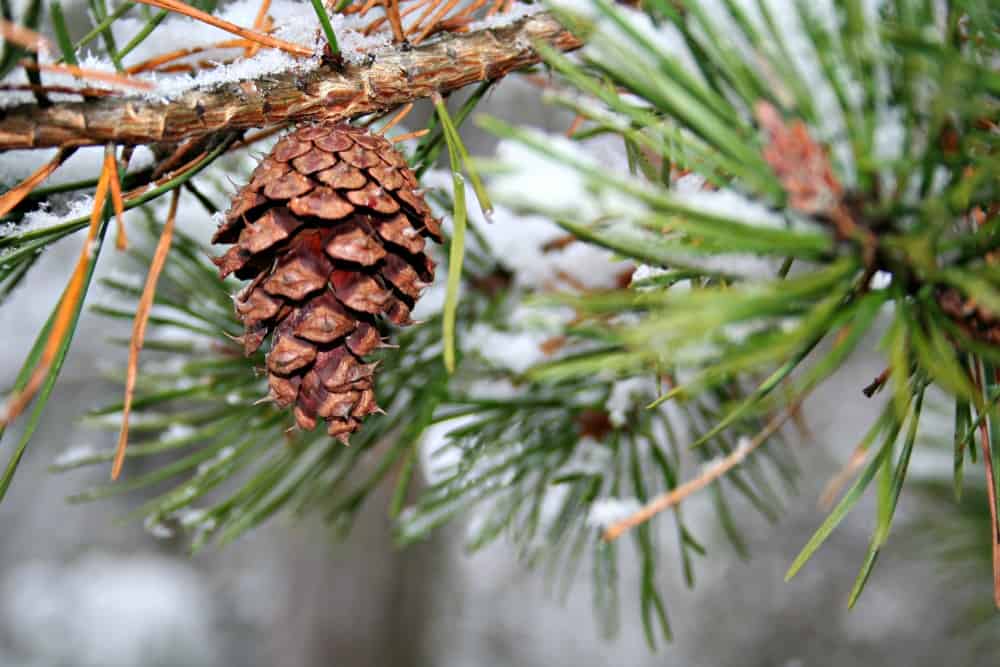 A few things I've seen listed as trends that I think are just silly:
Soil care: Since when is caring for your garden soil trendy? Composting, caring for soil, and proper maintenance of soil is simply a facet of good gardening, not a trend.
Tire gardens: It's okay to plant flowers in discarded car or truck tires but please do not plant vegetables in them. The oils, chemicals, rubber, and road junk are absorbed into the tire material. Where do you think it goes? It dissolves into the water and then into the soil where it is absorbed by your plants. Flowers are fine. Anything you eat, not a good idea. Invest in a big container to grow potatoes, please.
Espom salt everywhere: It's like a good idea gone really, really bad. Listen, I love Epsom salts just as much as the next gardener. They're great to sprinkle around tomato plants to avoid blossom end rot disease. I soak in an Epsom salt bath after a long morning of gardening to ward off aches and pains. But Epsom salts are not, repeat not, the cure-all for every disease or nutrient deficiency in plants. Don't just pour on the Epsom salts and hope for the best. Get a soil test conducted each spring at your local Cooperative Extension office and add your compost. That's better than a heap of Epsom salts in my book.
Although it is still cold outside, spring will be here before you know it. Will you plant purple, rhodies or roses? Happy gardening, keep growing!
Jeanne Grunert is a certified Virginia Master Gardener and the author of several gardening books. Her garden articles, photographs, and interviews have been featured in The Herb Companion, Virginia Gardener, and Cultivate, the magazine of the National Farm Bureau. She is the founder of The Christian Herbalists group and a popular local lecturer on culinary herbs and herbs for health, raised bed gardening, and horticulture therapy.