I'm adding many new plants for spring 2018 and expanding fruit production here at Seven Oaks, my little farm here in south central Virginia and home base for everything on Home Garden Joy.
I've gone a little crazy this year ordering from catalogs but feel that it's justified since I have plans…many plans…for the results!
But first, here's my weekend purchases from Tractor Supply: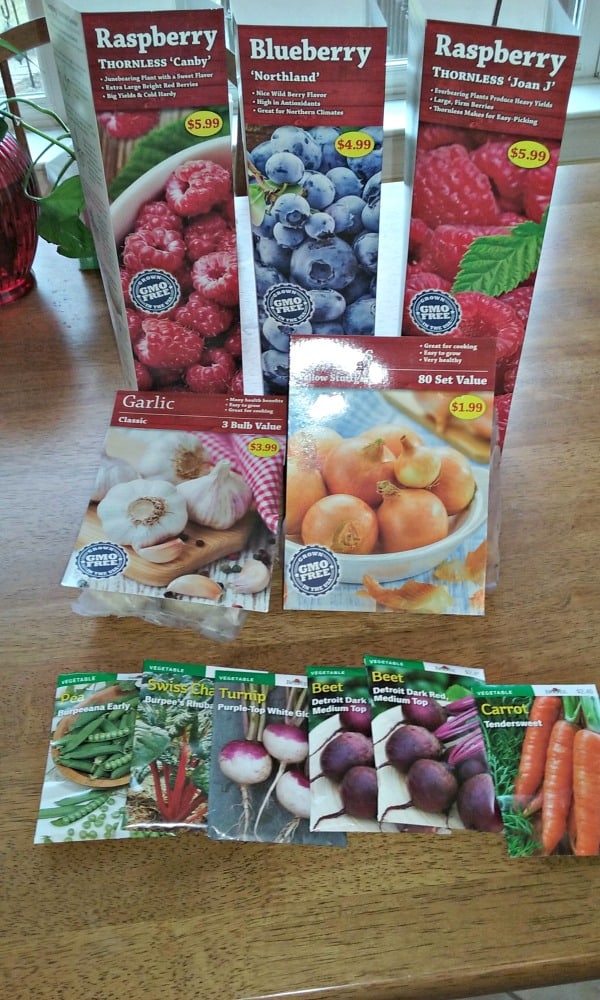 As you can see in the top of the photo, I finally purchase two raspberry bushes and one blueberry bush. I've tried to grown blueberries before in the raised beds but despite my tender loving care, they died. I suspect the soil is actually too rich for them. The raspberry and blueberry bushes will be added to the new garden area on the eastern side of the yellow garden shed. The soil on top of that bed is rich mushroom compost, but underneath is good old Virginia clay – just what I think raspberries might need!
I purchased thornless varieties of raspberries. Did you know they have actually hybridized raspberries so they don't have thorns? That's useful because thorns are hard to work around during pruning and harvesting. They also protect the plant against unwanted visitors such as deer, and we have a big problem with deer nibbling on shrubs and produce around here. I'll have to cross that bridge when I get to it. I'm thinking a fence around them, the way I fence in the new fruit trees out in the field we have planted as our fruit tree orchard, may be just the thing I need to protect them.
These new bushes can be planted anytime, so sometime during February, if this rain ever stops, I'll dig up the hydrangea bushes in the spot by the shed and add the fruit bushes.
In addition to the new fruit plants, I picked up garlic and onion bulbs for spring planting. Garlic and onion are easy to plant for me and I enjoy the pungent taste of them fresh from the garden.  The onions are especially fine from the garden and are great to make my homemade French onion soup.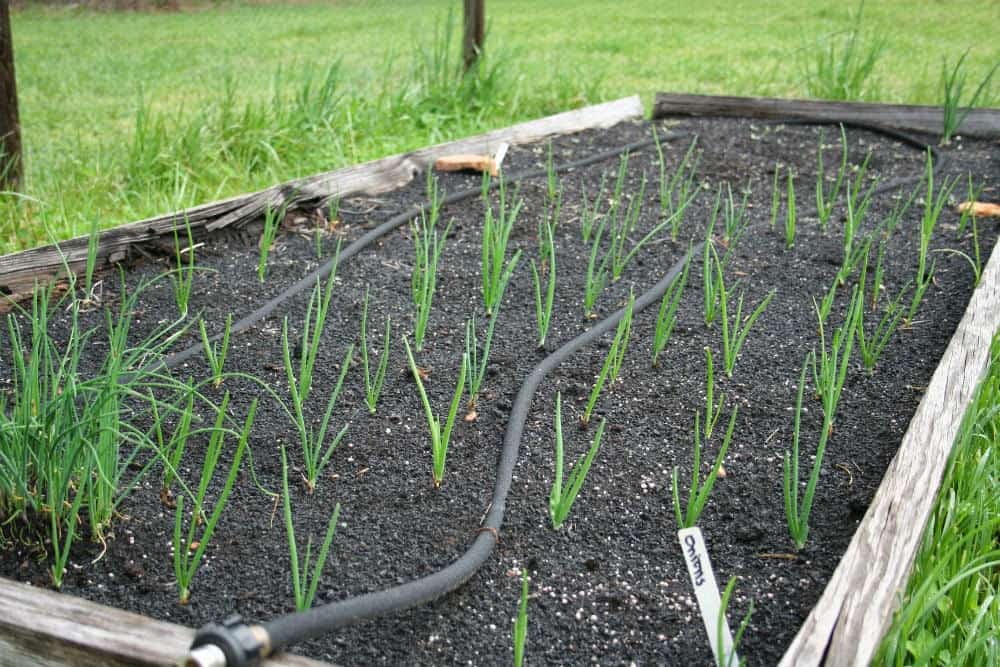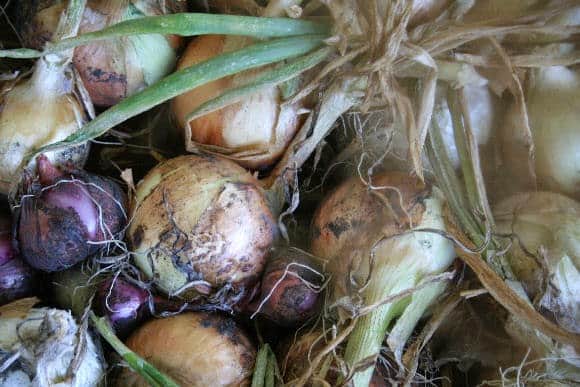 The vegetable seed collection is coming together nicely and I will start seeds in about 1-2 weeks. The tomato seeds this year are all new varieties, some free seeds I received from companies from which I placed orders and others chosen for their suitability for my Virginia climate.
Joining the tomato plants the year will be paste tomatoes, the kind used to make sauce with, as well as some unique 'black' versions. The 'black' tomato isn't really black, but a very dark mahogany red that can have darker patches. I can see my husband looking askance at my seed purchases. He prefers the traditional beefsteak tomato, "Better Boy" and "Early Girl" for slicing and "Sweet 100" for salads. But those don't grow as well as others and I want to try something new. I may plant a few of this favorites just to please him!
For salad greens, I am skipping spinach this year; it never produces much of anything. I have my garnet red lettuce, salad bowl mix, and a new-old heirloom called Deer Tongue that I've read a lot about. We'll see if it lives up to its promises.
Peppers and turnips are the usual standbys, as are the beets – Detroit Dark Red all the way. I've tried Chiogga, Bull's Blood, Golden and other hybrids, and nothing compares to the taste and productivity of Detroit Dark Red.
I'll add sweet potatoes, bell peppers (from plants, not seeds), peas, and Blue Lake bush green beans to the garden later.
Other fruit plants I am waiting for include Chicago Hardy Fig, which will also add to our fruit production, and elderberry bushes, which will add medicine to the garden.
This isn't even the half of it! I have also purchased a lot of medicinal herb seeds – new varieties of lavender, borage, tarragon, basils, peppermint, nettles, calendula and more.  The bees will dine well on my garden this year on safflowers, borage flowers, several varieties of penstemon and more.
I've tested the lights, purchased the soil, and cleaned the seed starting trays. Now it's just a matter of waiting. Starting seeds at just the right time is tricky here in Virginia. Right now, we are enjoying a warm, rainy spell, but it's only mid-February. It can turn at any minutes and we have had snow right up until the first week of March. Late freezes can kill garden plants and keep seedlings indoors until they're lanky and pale.
I'll wait just one more week, maybe two, and then start planting those seeds. And yes, you'll be able to follow along here and on Instagram with Home Garden Joy.
Celebrate spring seed starting with us. Happy gardening. Keep growing!
SaveSave
SaveSave
Jeanne Grunert is a certified Virginia Master Gardener and the author of several gardening books. Her garden articles, photographs, and interviews have been featured in The Herb Companion, Virginia Gardener, and Cultivate, the magazine of the National Farm Bureau. She is the founder of The Christian Herbalists group and a popular local lecturer on culinary herbs and herbs for health, raised bed gardening, and horticulture therapy.