Home Garden Joy was recently awarded a "Golden Trowel" award and ranked #9 on the list of the world's top 70 gardening blogs (best blogs)  Thank you Lawn Starter for including us once again on our list of the world's finest gardening blogs!
Home Garden Joy:  11 Years and Growing
Eleven years ago (almost to the day) I started Home Garden Joy.  It was called the Seven Oaks blog back then, named after my farm, and was filled with posts about the joy and wonder of living in the country after so many years of longing for blue skies, green lawns, mountains, and forests.
Today, Home Garden Joy was honored as the world's ninth best gardening blog! We are listed as #9 out of 70 by LawnStarter and honored with a "Golden Trowel" Award.
Special thanks to my friend, Karel Bailey, for mailing me the butternut squash soup recipe which LawnStarted cited as an exceptional post. The updated, unique version of the soup was featured as a popular post.
Home Garden Joy: Grow, Learn, Cook, Enjoy
In 2014 when I relaunched the blog as Home Garden Joy, my goal was to create a place online where beginning gardeners could find reliable, fun information to help them start a garden. I also wanted a place for people to gather ideas to enjoy their gardens.
I love growing organic fruits, vegetables and herbs. Gardening helped me learn, grow, and explore many passions and interests. I've become a better cook, a more knowledgeable consumer, and an avid herbalist since the inception of this blog.
One of our most popular posts is Identifying Good and Bad Bugs by Their Cocoon.  I've learned to appreciate (and not fear) all of the insects in my garden over the years, too. I used to hate seeing spiders but now I am fascinated by them; the praying mantis in my window box has become like a pet!
New for 2019 – Courses, Books, and More!
I'm delighted to announce on this day another exciting development in the evolution of Home Garden Joy.
I will be launching a new series of informative, beautiful, and enjoyable e-books, print books, and online courses for gardeners. These courses will feature helpful, fun, informative and useful gardening tips, information, and resources to help you:
Plant a butterfly garden
Grow an herbal tea garden
Improve garden soil
Grow a container vegetable garden
Learn organic gardening practices
Celebrate the holidays with homemade gifts and goodies from the garden
and MUCH more!
Here's the BEST news of all: Subscribers to the Home Garden Joy email list will receive many FREE goodies next year as well as coupons and special offers to save lots of money on the new courses and books.
Subscribe to our email list today. Don't delay – you won't want to miss the informative, fun, and beautiful content, courses, books and more coming your way.
If you haven't signed up for our newsletter, now is the time to do so. I'm honored to have Home Garden Joy chosen as the 9th best gardening blog and to be awarded the Golden Trowel. I can't wait to share more information with you to help you grow, learn, cook and enjoy your beautiful garden!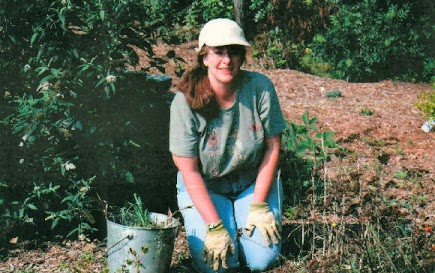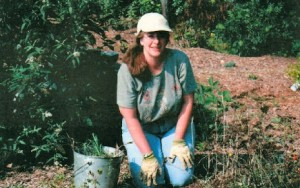 With love,
Jeanne Grunert
Weeding and writing at Home Garden Joy and Seven Oaks Farm since 2007