This easy gingerbread cake recipe makes a moist, molasses-infused cake that tastes delicious. Whip up a batch for your next Christmas party, holiday get-together, or dessert. Serve with or without cream and a cup of coffee and enjoy.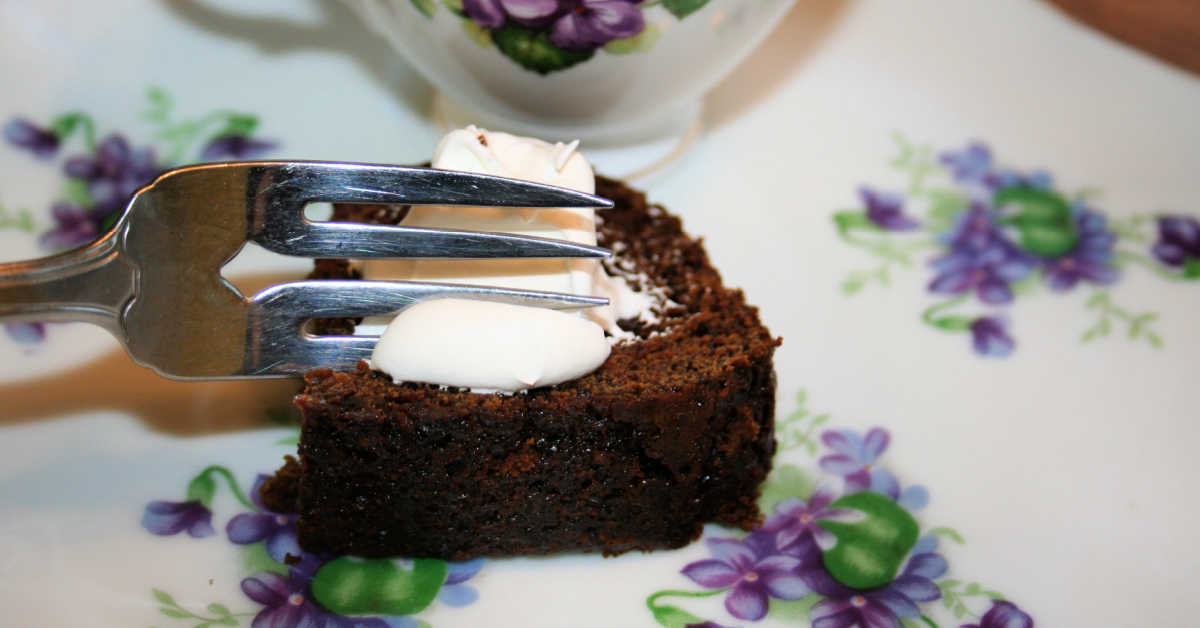 Simple and Easy Gingerbread Cake Recipe
Jump to Recipe
The first time I had gingerbread was on our first vacation together. We drove to Maine and ate gingerbread at the Peggy's Cove lighthouse. It felt so romantic to sit at a table by the ocean and eat spicy, warm, gingerbread fresh from the oven with cream. I wanted to rekindle the cozy domestic feeling I had when we shared that first slice of gingerbread together.
I think this gingerbread cake recipe fit the bill perfectly. It uses molasses as the base. Molasses can overpower the ginger in a bread recipe. Using a fresh can of ginger power helps balance the molasses and spices.
Serving Suggestions
Like our experience at the restaurant at Peggy's Cove, a great way to serve warm gingerbread is with a dollop of fresh whipped cream. Cool Whip makes a good substitute if you don't have whipped cream on hand.
Another delicious way to enjoy this recipe is with applesauce on the side. Gingerbread and applesauce taste fantastic together. The sweetness of the applesauce offsets some of the bitterness of the molasses and adds moisture to the gingerbread cake.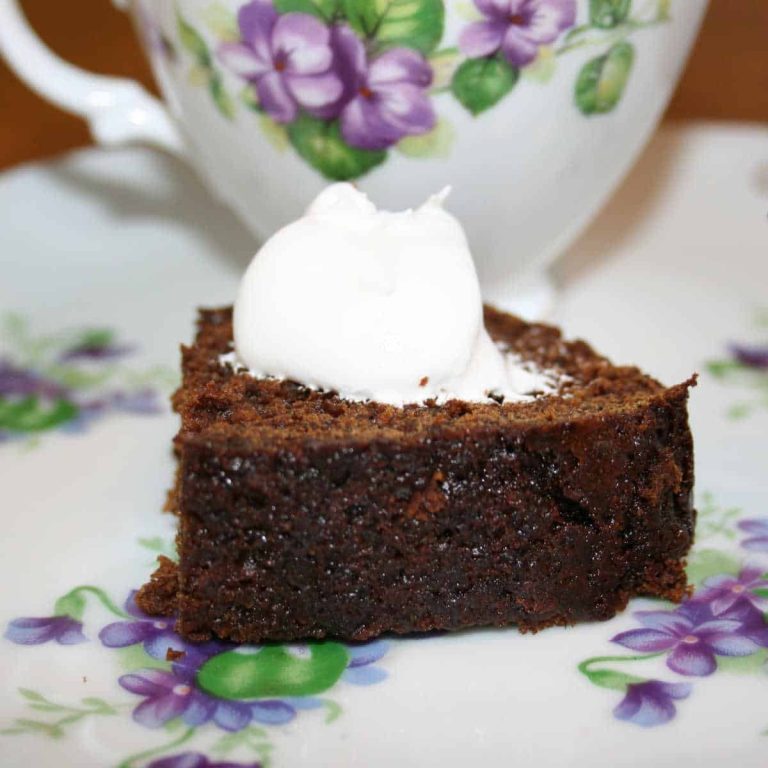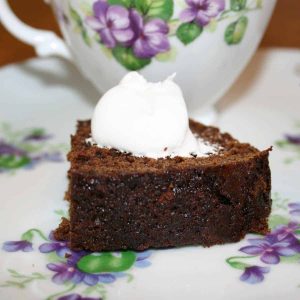 Gingerbread Cake Recipe
This easy recipe makes a moist, flavorful gingerbread cake. It can be a bit tricky to get it out of the pan. Be sure to butter and flour the cake pan well. Don't skip this step and pay special attention to the middle of the pan where it is likely to stick.
Ingredients
1

stick

butter

1

cup

Sugar

3/4

cup

boiling water

3/4

cup

molasses

2 1/2

cups

white flour

2

teaspoons

Baking Soda

1/2

teaspoon

Salt

2

teaspoons

powdered ginger

2

large

eggs
Instructions
Place the stick of butter on the counter to let it soften at room temperature for at least 1 hour before baking.

Preheat the over to 350 degree F.

Butter and flour a 9 x 9-inch baking pan. I prefer using an oven-proof glass pan but it's up to you. Be sure to pay special attention to the center of the pan where this recipe is likely to stick to the pan.

Using an electrix mixer, cream the butter and add the sugar. Cream until the mix is soft.

Add eggs, one at a time, to the butter and sugar.

Add the molasses. Mix.

Add the boiling water and mix.

Gradually add the flour, baking soda, salt and ginger, mixing well. Batter will be runny.

Pour into pan. Bake for 35 – 45 minutes until a toothpick inserted into the center comes out clean.

Cool at room temperature for 10 minutes. Loosen the sides with a knife. Invert onto a plate and gently tap to release the cake onto the place.

You can add a plain vanillage icing or serve with fresh whipped cream, applesauce, or Cool Whip. Slice and serve.

Store the cake covered and at room temperature.
More Easy Cake Recipes