I created this recipe for pasta primavera with sage gorgonzola cheese sauce on the spur of the moment. We are on a low cholesterol, low salt diet, and finding tasty recipes is challenging.
Pasta Primavera with Sage Gorgonzola Cheese Sauce
Many vegetarian recipes use tons of cheese, fat, and salt to make up for the lack of meat. I tried to keep this recipe lean and filling
The sauce is light thanks to the 1% milk used instead of heavy cream that the original recipe called for, and I added extra flavor by sauteeing the onion, sage, and garlic before adding it to the pan. Use just a little sauce and it goes a long way!
For vegetables, Kroger had squash and zucchini on sale, so I bought two small ones. The mushrooms were on clearance too so altogether, the meal added up to about $2.50 per person, including the pasta.
What Is Gorgonzola Cheese?
Gorgonzola is an Italian blue cheese. The marbled blue veins running throughout the cheese give it a 'zing' or bite. It can be firm or crumbled. The cheese itself is made from unskimmed cows' milk with the proper 'strain' of bacteria added that produce the telltale blue veins.
I find the taste of gorgonzola saltier and more flavorful than blue cheese, which to me can sometimes be overpowering. When I cook, I prefer to use crumbled gorgonzola. First of all, the crumbled cheese is easier to measure out by the tablespoonful. Secondly, it melts easier in the pan.
Use Fresh Sage
This recipe tastes best with plenty of fresh sage. If you've never grown sage, all you need is a sunny windowsill or garden plot for the herb plant. It is easy to grow and resists many common pests.
The pasta that I used is ziti noodles, but I'd actually prefer penne or rigatoni noodles. I think the little ridges in rigatoni noodles would hold the sauce better.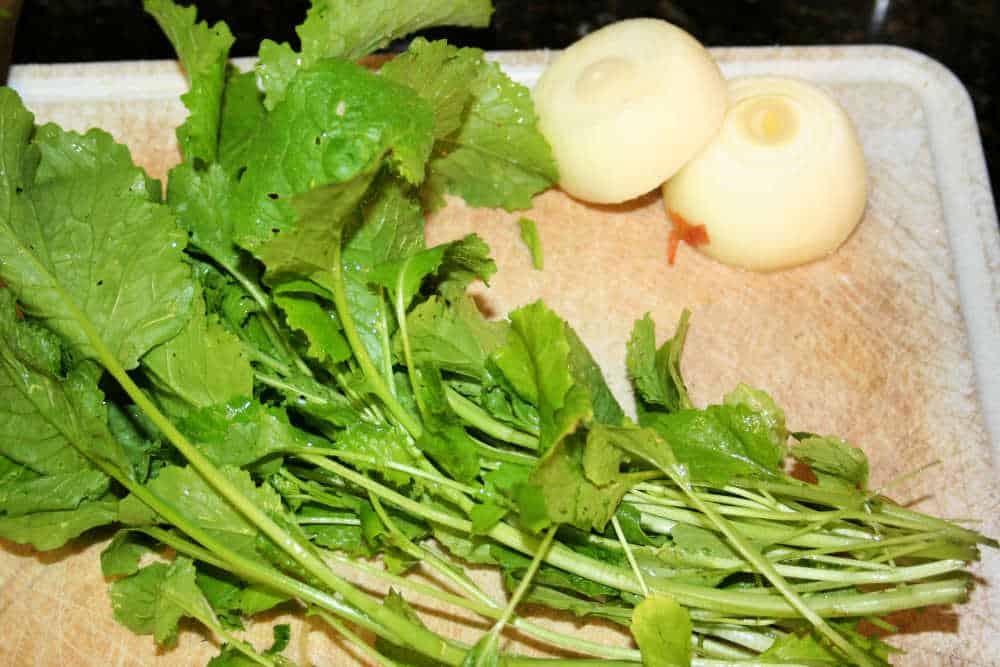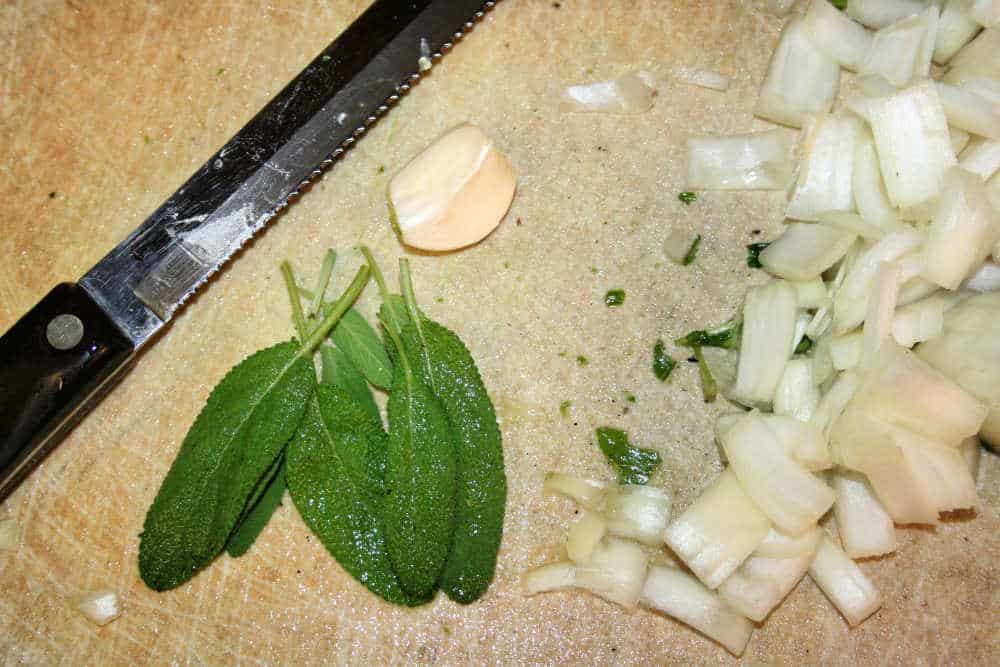 Pasta Primavera with Sage Gorgonzola Cheese Sauce
A delicious vegetarian dinner made lighter by substituting 1% milk for cream in the sauce.
Ingredients
1

small

yellow squash, peeled and sliced

1

small

zucchini, peeled and sliced

1

8 ounce

package of sliced mushrooms

1/2

cup

diced onion

2

cloves

diced garlic

2

tablespoons

diced fresh sage leaves

2

tablespoons

extra virgin olive oil

1/4

cup

gorgonzola cheese

1

teaspoon

grated sharp romano or parmesan cheese

3/4

cup

1% milk

8

ounces

pasta of your choice
Instructions
Boil water and cook pasta according to package directions.

While pasta is cooking, peel and slice zucchini and onion.

In a large sauce pan, heat olive oil and sautee onion for 2 minutes. Then add the sliced zucchini and mushooms. Sautee over low heat while pasta is cooking.

Five minutes before pasta finishes cooking, add garlic and sage to the pan and stir for 1 minute.

Add milk, gorgonzola cheese, and romano cheese to the pan. Stir until blended.

Drain pasta; serve sauce and vegetables separately or pour over pasta.
Notes
Makes two servings. By our calculations, the sauce and vegetables, as described, contains 290 calories, 25 milligrams cholesterol, and 285 mg sodium.
Jeanne Grunert is a certified Virginia Master Gardener and the author of several gardening books. Her garden articles, photographs, and interviews have been featured in The Herb Companion, Virginia Gardener, and Cultivate, the magazine of the National Farm Bureau. She is the founder of The Christian Herbalists group and a popular local lecturer on culinary herbs and herbs for health, raised bed gardening, and horticulture therapy.