If you have a love for both literature and gardening like I do, you just may drool a little when you see the new offerings from David Austin Roses coming in Spring 2021. Past David Austin rose introductions didn't disappoint, and this year's group is stunning.
Two fragrant English roses have been developed and named after characters from the Thomas Hardy novels, Return of the Native and Far from the Madding Crowd. Just as these novels became some of Hardy's most popular works, these roses will become quick favorites in your garden.
David Austin Roses
Ready to add some special roses to your kitchen garden? A kitchen garden doesn't have to be just edibles.
Eustacia Vye – Exotically Beautiful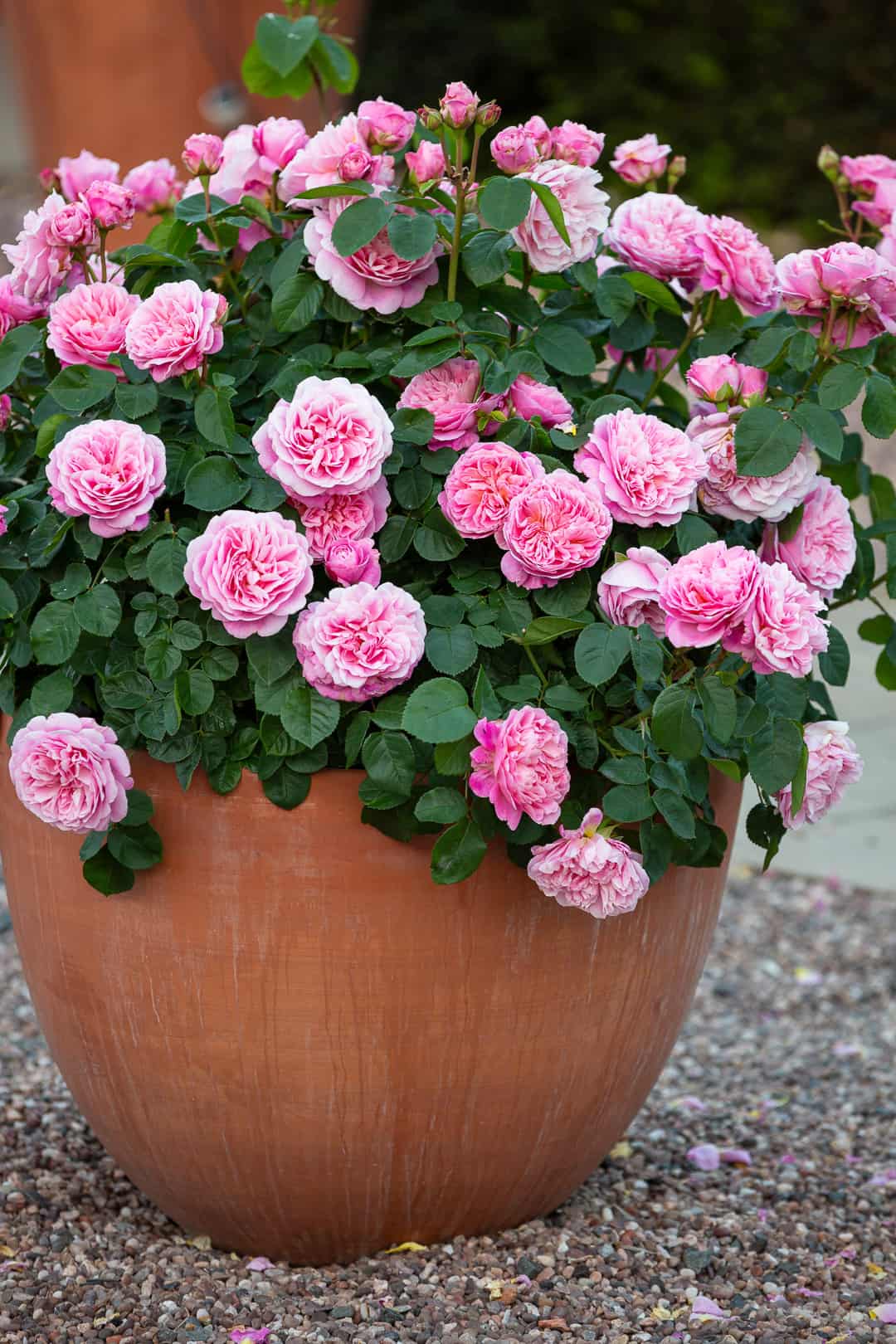 Eustacia Vye, an exotically beautiful protagonist in the novel, is also the name of the first new introduction this year. Just as exotic and lovely as its namesake, the soft pink and apricot ruffles of this rose have what's described as a strong, fruity fragrance that will almost make you want to taste it.
This medium sized shrub flowers in flushes from late spring through early winter lending your garden enviable beauty for most of the year. This is a versatile English rose that does equally well in containers as it does in mixed borders and rose borders.
If you have shady areas, this is an excellent rose for your garden but it also thrives in full sun. It will grow happily in any area of your garden and is tolerant of all soil types. This is an extremely healthy shrub and will give you the most attractive continuous display when planted in groups of three or more.
Gabriel Oak – Calm Dignity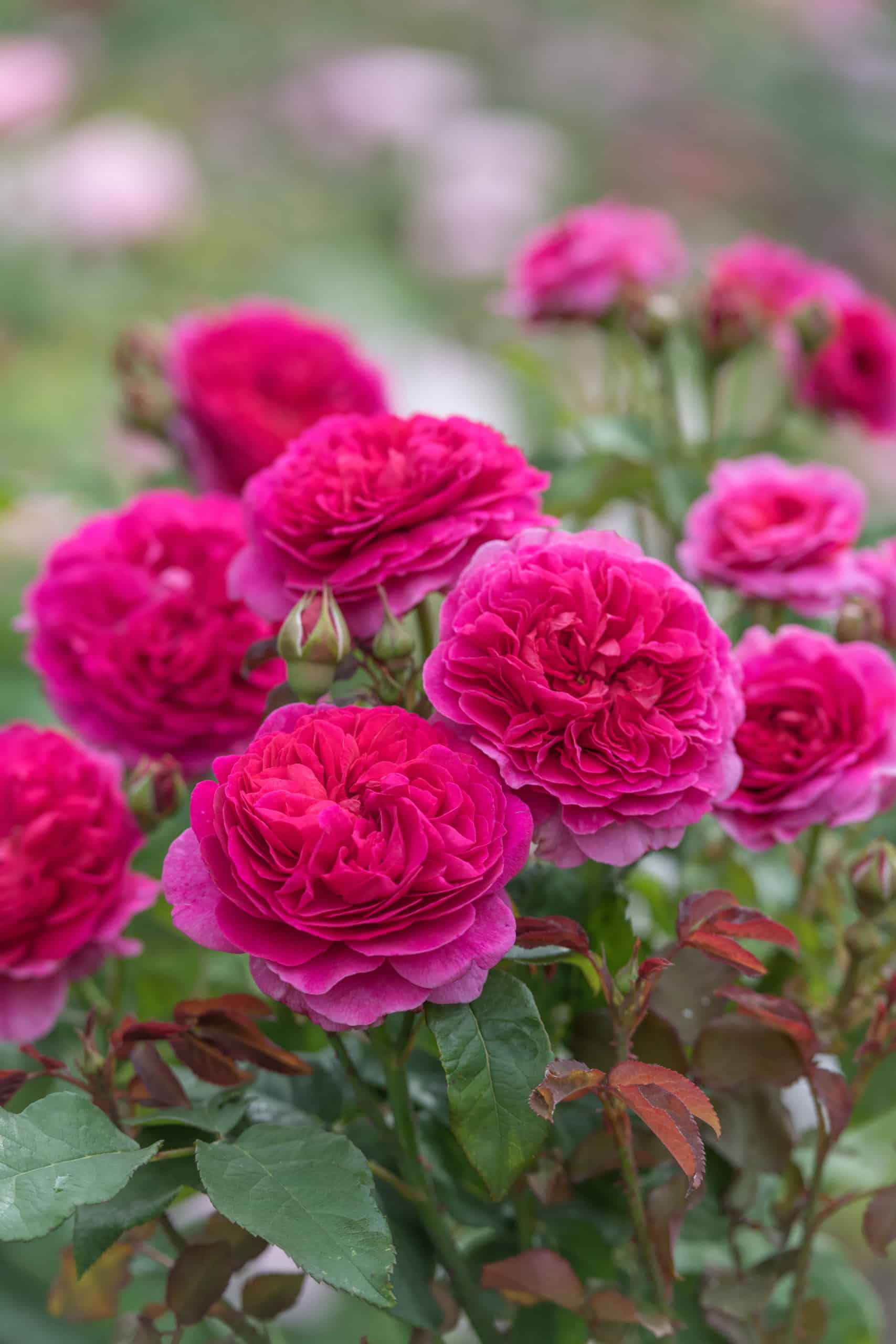 In the novel Far from the Madding Crowd, Thomas Hardy paints his character Gabriel Oak as a loyal man with a calm dignity about him. The David Austin rose of the same name has a calm dignity of its own with its large, deep pink blooms that intoxicate with their strong, fruity fragrance.
This medium-sized shrub flowers repeatedly from late spring through early winter. It can tolerate all soil types and can be planted in any area of the garden that receives full sun to partial shade.
Displaying Your David Austin Roses
Both new introductions from David Austin arrive as bare-root plants sometime between January and May. The exact time depends on your gardening zone. Beautiful in groupings of three or more 'Eustacia Vye' should be spaced about three feet apart. 'Gabriel Oak' being somewhat larger, should be planted about four feet apart. However, if you are grouping them together to look like one larger bush, or as a hedge, they should be planted at distances of one foot and one and a half feet, respectively.
Find out more about these gorgeous new roses at David Austin English roses. And, if you love English roses as cut flowers, do check out our post on keeping cut roses fresh.