This Italian herb vinegar recipe makes and herb infused vinegar for homemade Italian dressing mix. It uses common garden herbs that you can grow in your backyard, in pots or containers, or indoors.
Making Herb Infused Vinegar
People have been making herb infused vinegar since vinegar was discovered in Babylon in 5,000 BCE. According to legend, a Babylonian man discovered a wine barrel left for several months. The pungent, acidic liquid was red wine vinegar.
Many cultures, including ancient China, Greece, and the Middle East believed that vinegar has healing properties. In ancient Greece, vinegar was used to tend to wounds. Remember in the Bible the story of the Good Samaritan? The Samaritan poured oil and wine onto the wounds of the man he helped. Perhaps the wine was red wine vinegar, after all!
The Process of Making Herb Vinegar
The process for making this and any other herb vinegar recipe is simple. You'll need fresh herbs, the fresher, the better. If you're growing parsley, basil, rosemary, oregano, sage, and other culinary herbs, you can simply snip off the sprigs, rinse them in cold water, pat dry with a paper towel, and use them immediately in your recipe.
This recipe for Italian herb vinegar uses:
At this time of year, I have all of these ingredients growing in abundance in my garden, so I'm able to harvest and make fresh vinegar. Whatever culinary herbs you have on hand can be used to make a delicious flavored vinegar.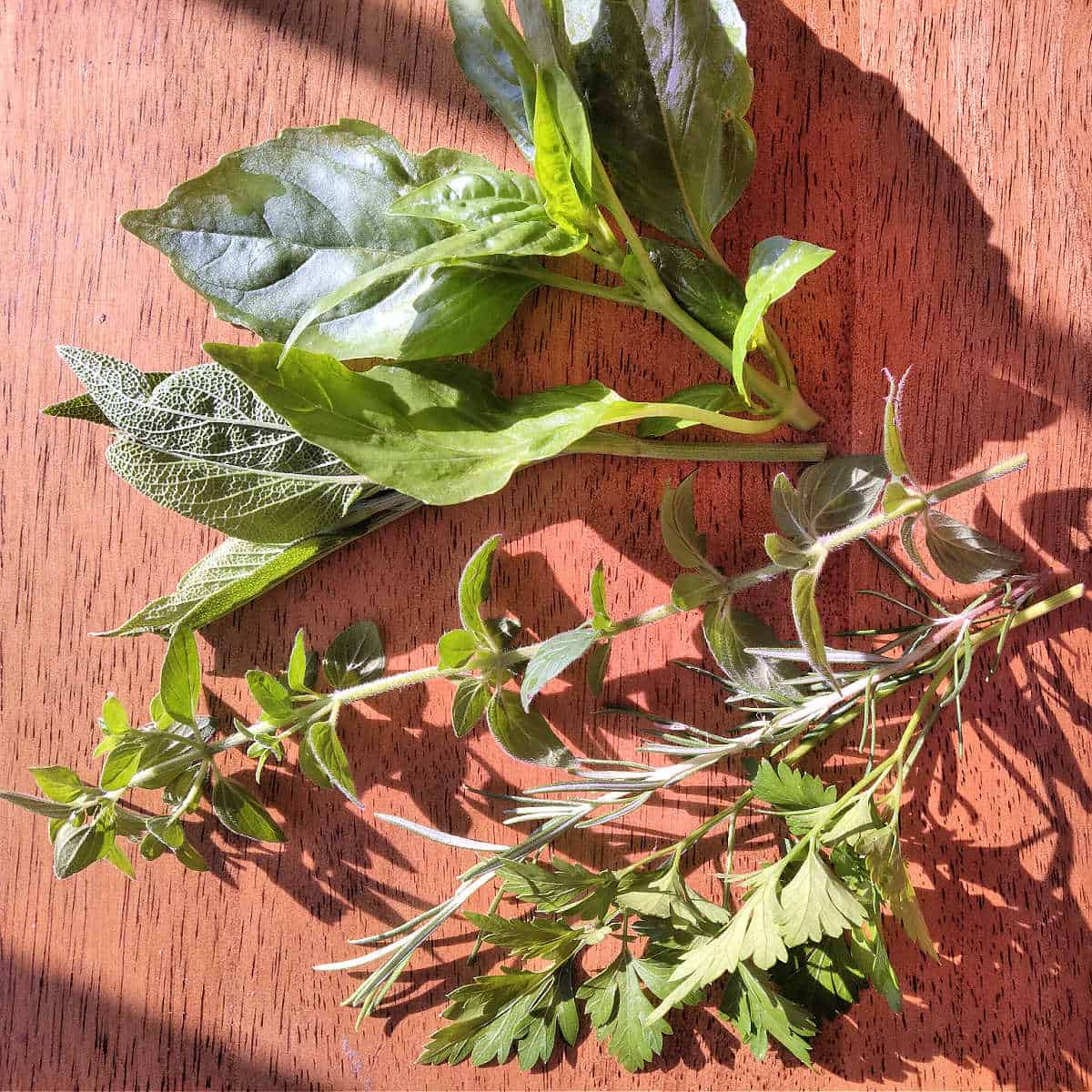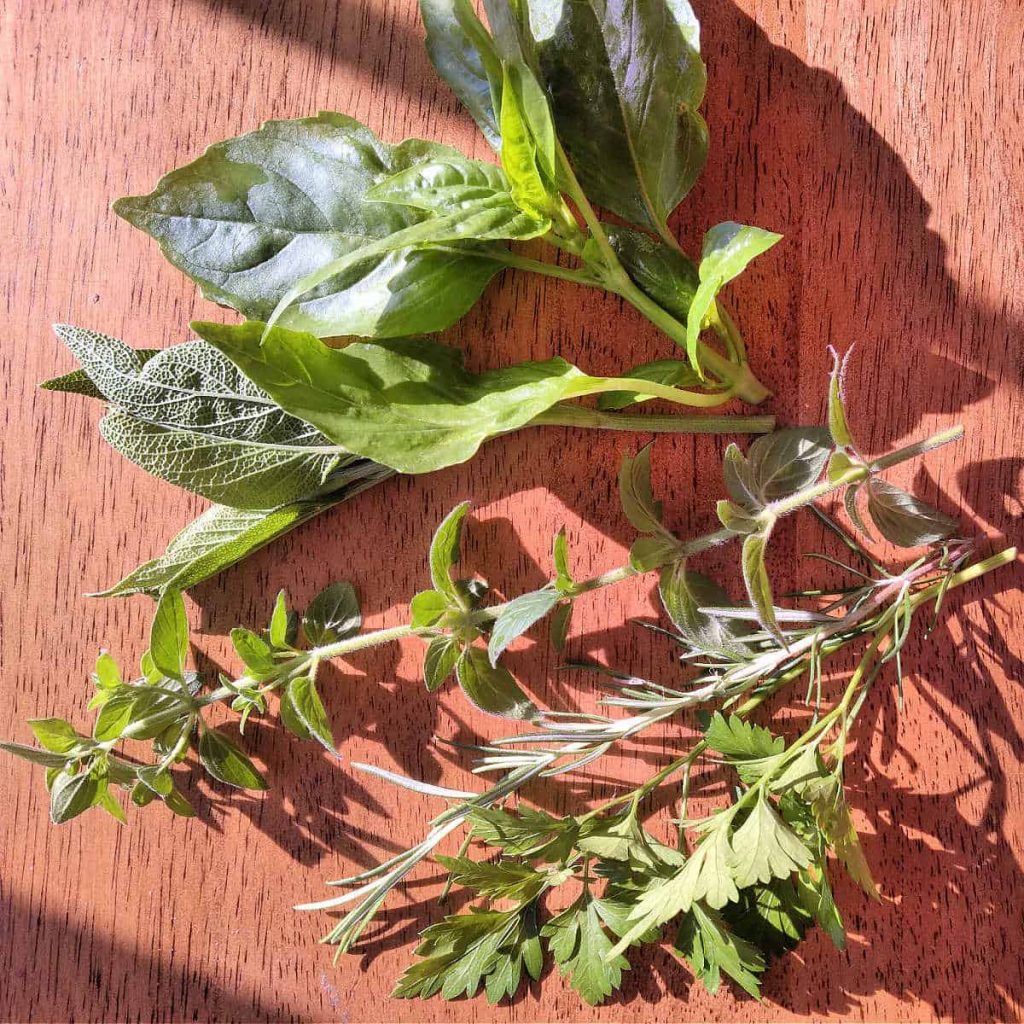 When to Pick Fresh Herbs
The best time to pick many culinary herbs is in the early morning. This is when the flavor tends to be the strongest. I was lucky to find all of the herbs needed for this recipe right in my garden, but you can also use store bought fresh herbs, if desired.
Types of Vinegar for Herb Infused Vinegar Recipes
This herb vinegar recipe uses white wine vinegar as its base, but you can also use red wine vinegar or apple cider vinegar to make an herb infused vinegar recipe. Just note that the flavor of the vinegar itself adds to the overall taste of the final recipe. A strongly flavored vinegar, like apple cider vinegar or balsamic vinegar, may overpower the delicate flavor of the herbs. More robust, strongly flavored herbs like rosemary or basil will stand up to apple cider vinegar the best.
Vinegar for Health
All vinegars help to draw minerals from herbs. The acetic acid in vinegar acts as a solvent, working in concert with the plant materials to draw trace minerals from the plants and into the vinegar. When you splash your favorite flavored vinegar on your salad or vegetables, you're not just adding flavor. You're adding nutrients to support your health.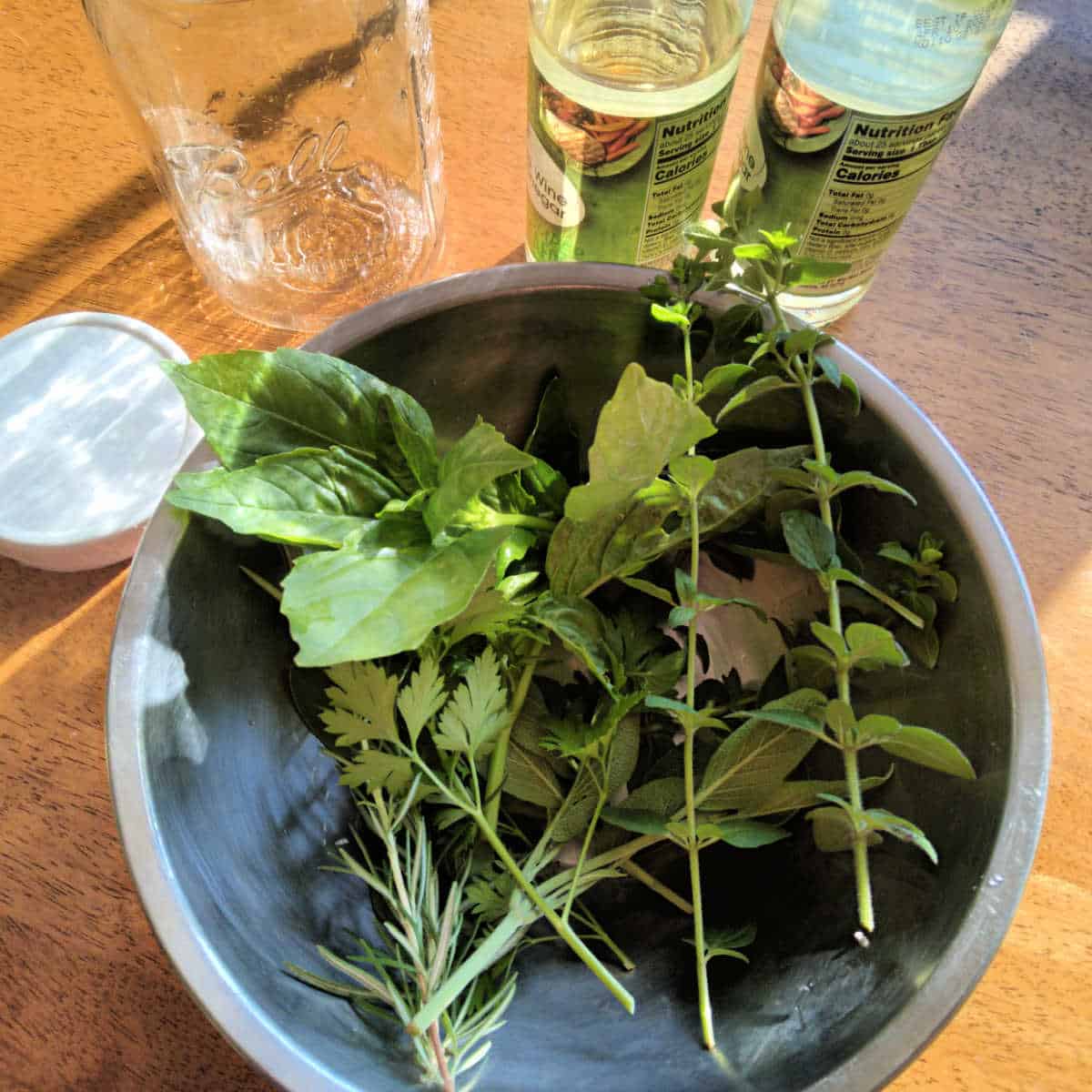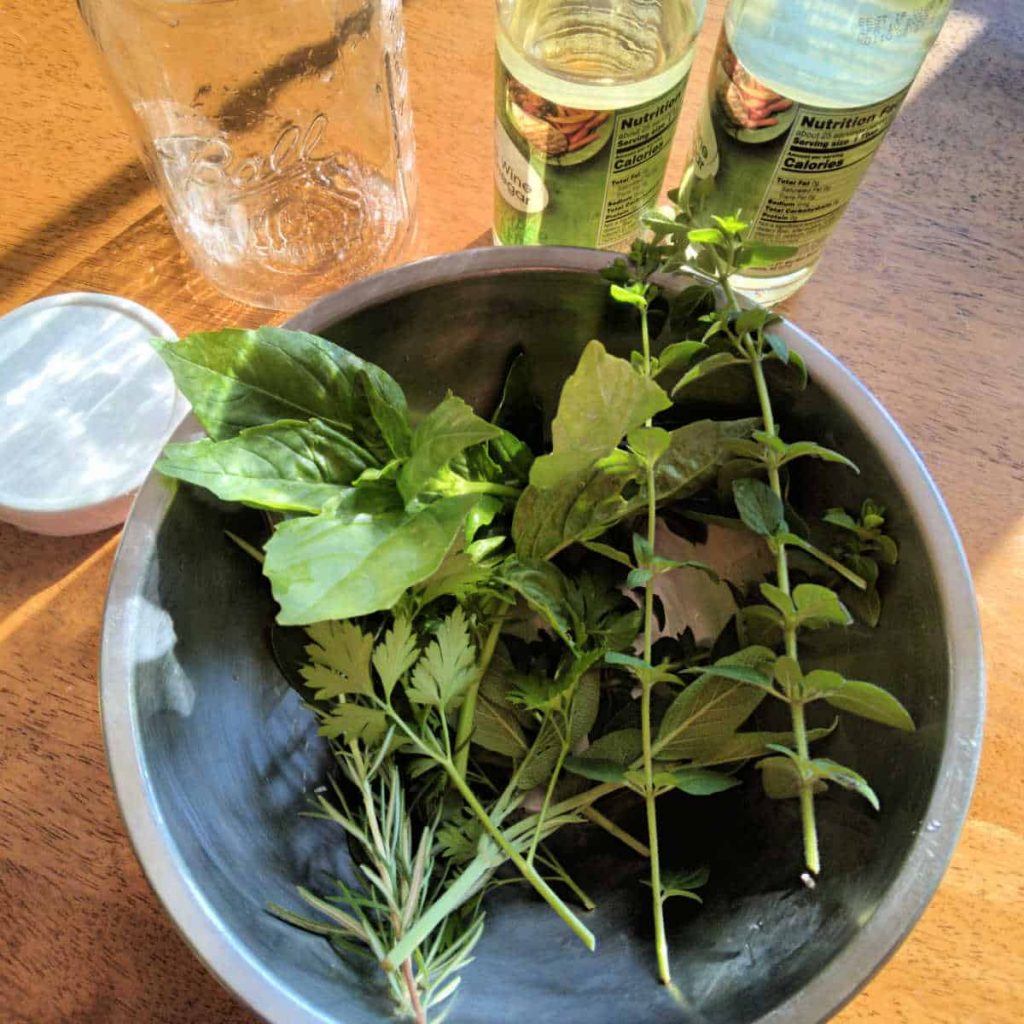 Equipment Needed
The equipment needed to make an herb infused vinegar is simple. You will need:
Fresh herbs – the fresher, the better
A glass jar
A plastic lid or waxed paper if you have a metal lid
Vinegar of your choice
Don't substitute any other kind of container for the glass jar, please. Metal rusts in the acidic bath from the vinegar, and plastic can leach all types of chemicals into the mixture. Glass is best, and a Ball mason jar was my go-to container of choice for this recipe.
Indoor Herb Gardening Online Class
Love herbs? Learn how to grow herbs indoors! Summer savory is one of the many herbs you can easily grow in pots on a kitchen windowsill. This course will show you how.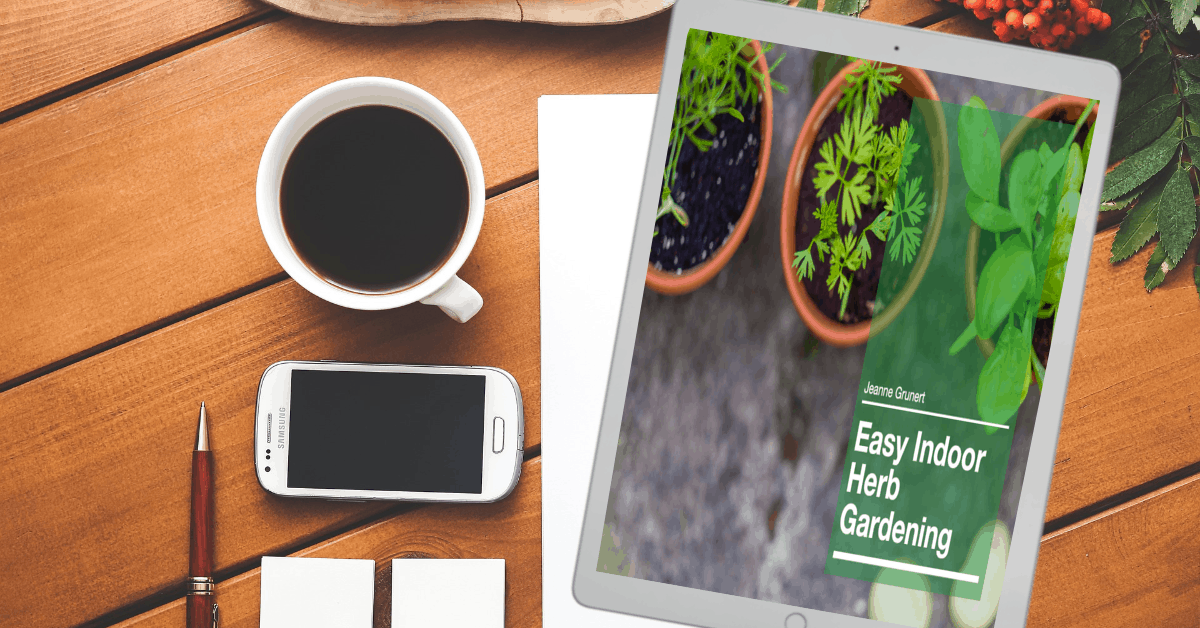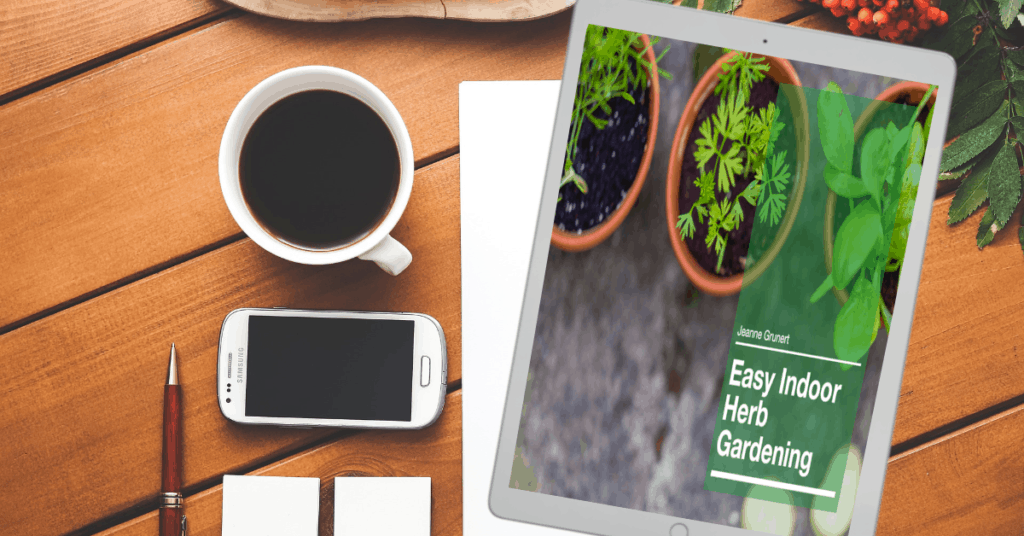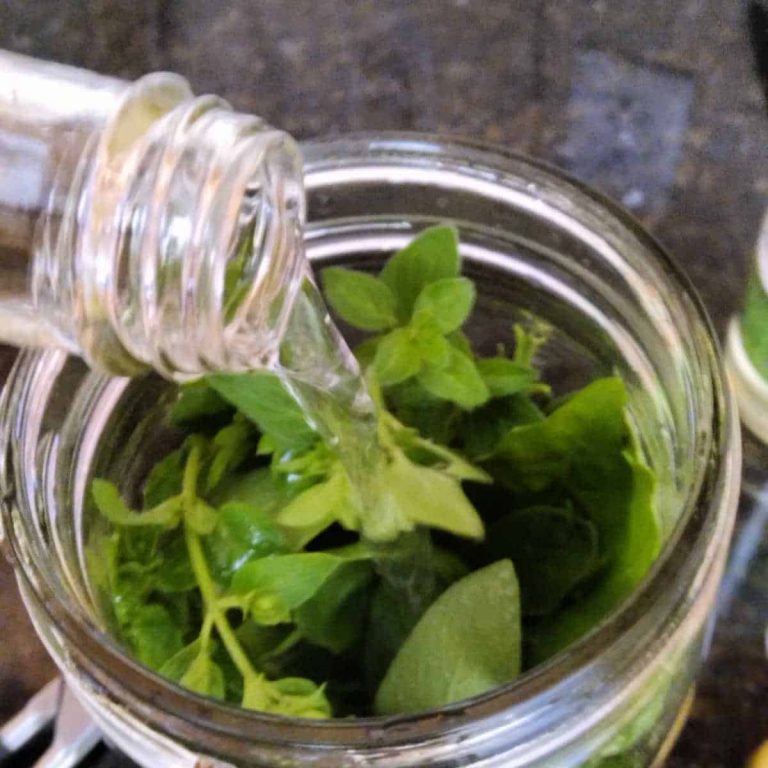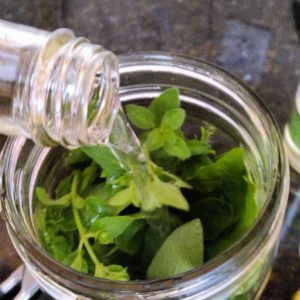 Italian Herb Infused Vinegar
A rustic, herb-infused vinegar with a hint of Italy in the flavors. Allow the herbs to infuse in a glass jar of vinegar for at least 1-2 weeks. Strain the herbs, bottle in clean cruets or other glass containers, and enjoy on salads, vegetables, and grains.
Ingredients
2

sprigs

rosemary

4

sprigs

oregano

2

sprigs

sage

2

sprigs

parsley

2

sprigs

basil

1

clove

garlic

peeled

1

tablespoon

peppercorns

1

quart

white wine vinegar
Instructions
Wash and dry the cut fresh herbs.

Place the herb sprigs inside a quart sized glass Mason jar.

Pour the white wine vinegar over the herbs.

Place a sheet of waxed paper over the top of the jar, then cap it with either a screw on plastic lid or another kind of lid so that it is tightly sealed.

Place in a sunny spot for 2 weeks. Turn it frequently.

After 2 weeks, strain the vinegar through a coffee filter or cheesecloth, discarding the herbs. Pour vinegar into cruets and use immediately.
Jeanne Grunert is a certified Virginia Master Gardener and the author of several gardening books. Her garden articles, photographs, and interviews have been featured in The Herb Companion, Virginia Gardener, and Cultivate, the magazine of the National Farm Bureau. She is the founder of The Christian Herbalists group and a popular local lecturer on culinary herbs and herbs for health, raised bed gardening, and horticulture therapy.