Because of sights like this….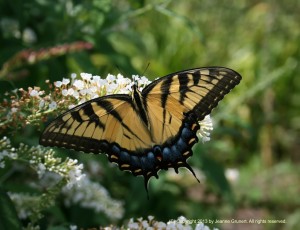 And clouds of butterflies rising into the warm July air, like this….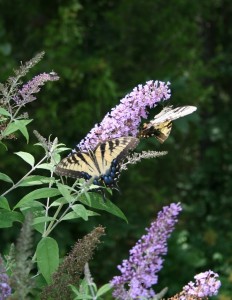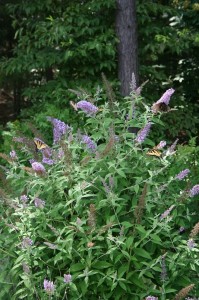 I couldn't even count the number of butteflies in the garden today. Most are Eastern Tiger Swallow Tails, but a few I didn't recognize.
This past weekend, we hiked in Holliday Lake State Park, and surprised a cloud of about 100 yellow Eastern Tiger Swallow Tails — males, the rangers told us — drinking at a mud puddle on the trail. This year is supposed to be one of the best for butterflies, thanks to the rain and abundant vegetation.
To learn more about butterfly gardening, I hope you enjoy my free presentation on How to Start a Butterfly Garden, available online.