Broccoli rabe, or rapini, is an Italian vegetable that is sort of like a cross between greens and broccoli. I love it and enjoy growing it in my home garden.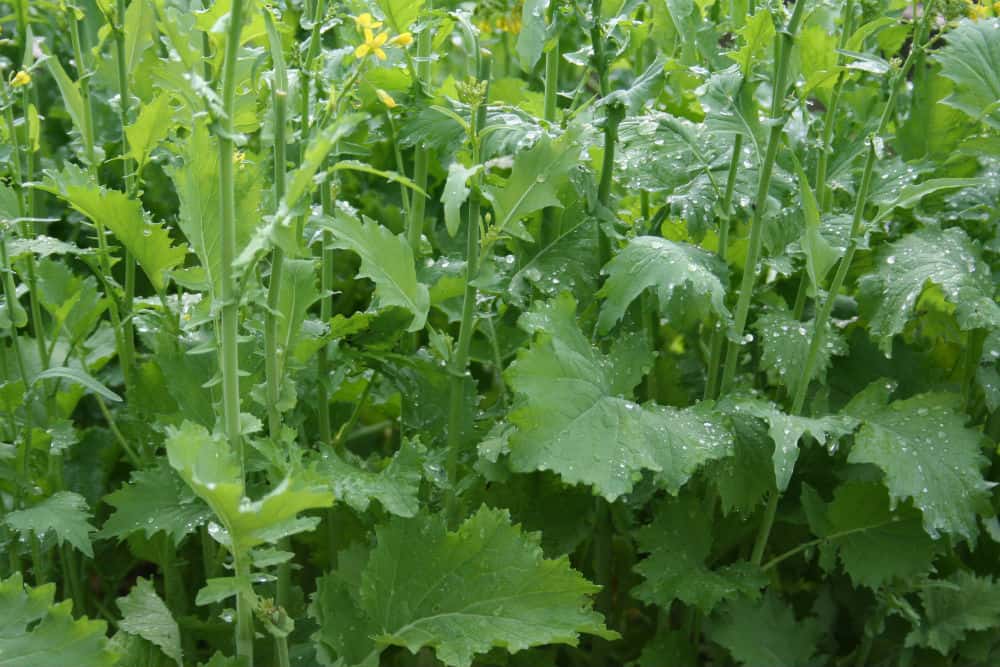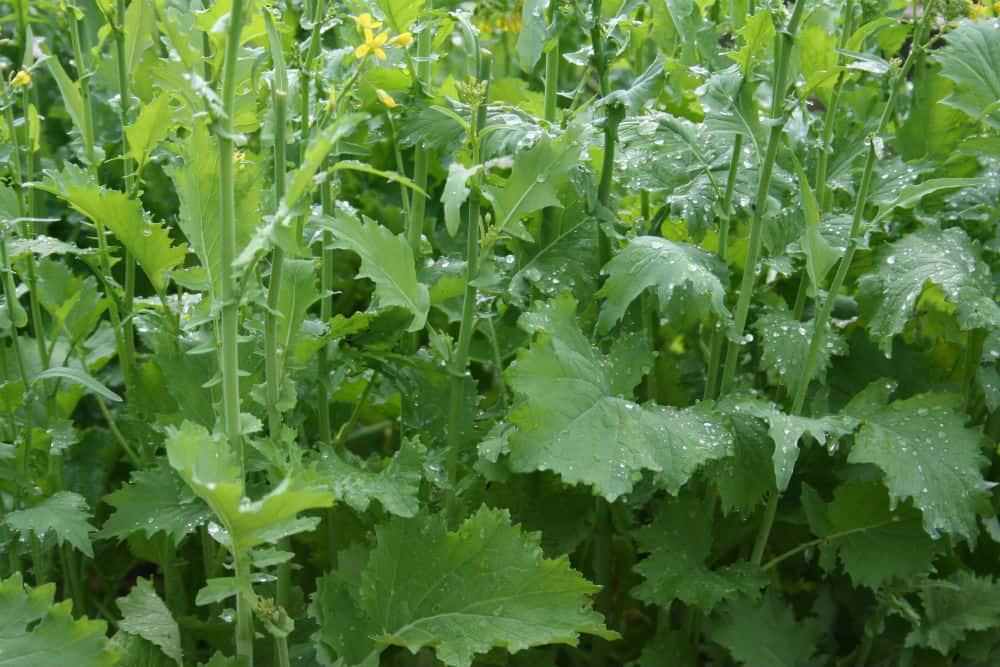 Broccoli Rabe
Broccoli rabe is a vegetable that's easy to grow yet unfamiliar to many American gardeners. And that's a 
shame, because this delicious Italian delicacy is nutritious, grows in most gardening zones, and offers yet another dark, leafy green vegetable for the cook to experiment with. The flavor is complex, slightly bitter, and more akin to chard or spinach than broccoli. The entire floret (shown above in my garden) and leaves are eaten. When the florets appear yet before they open into yellow blooms, stems are picked and the leaves and florets chopped and sauteed or steamed. You can eat the stems when they are tender but they do tend to get tough after a while.
Broccoli rabe seeds can be difficult to find in stores. I purchase mine from the Burpee gardening catalog. Sow broccoli rabe seeds in the early spring, and water well. Thin the plants if you sowed the seeds too thickly so that they are about four inches apart. When the plants look like the picture below, use scissors to snip the broccoli rabe stems. Wash them, pat dry, and strip the leaves and florets off for cooking. You can use it in recipes that call for chard or spinach. I have some recipes I like, below.

That's it. What could be simpler than growing broccoli rabe? It really is a very easy garden vegetable to grow.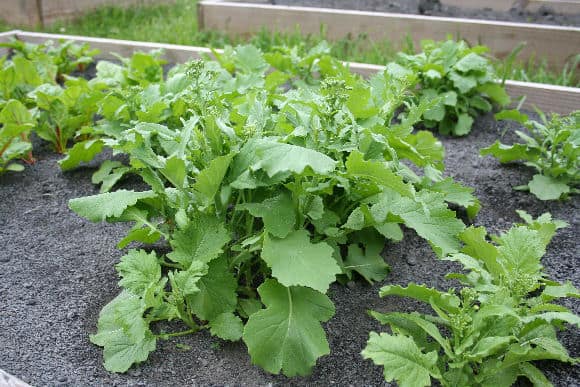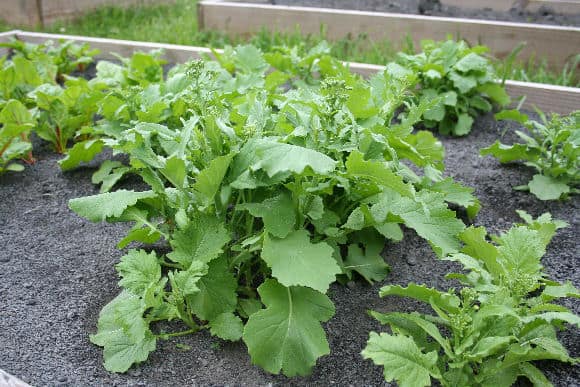 Other Names for Broccoli Rabe
The plant gets it name from the broccoli-like florets at the tip, but it really has a different taste and growing habit than broccoli. It is called called broccolini, rabe, and rapini.  Whatever name you call, it's delicious!
You May Also Like
If you enjoyed this post, you may also like:
Enjoy!
Jeanne Grunert is a certified Virginia Master Gardener and the author of several gardening books. Her garden articles, photographs, and interviews have been featured in The Herb Companion, Virginia Gardener, and Cultivate, the magazine of the National Farm Bureau. She is the founder of The Christian Herbalists group and a popular local lecturer on culinary herbs and herbs for health, raised bed gardening, and horticulture therapy.