"Heirloom" vegetables and flowers, and yes, even livestock, are much in vogue these days. But what does "heirloom" mean?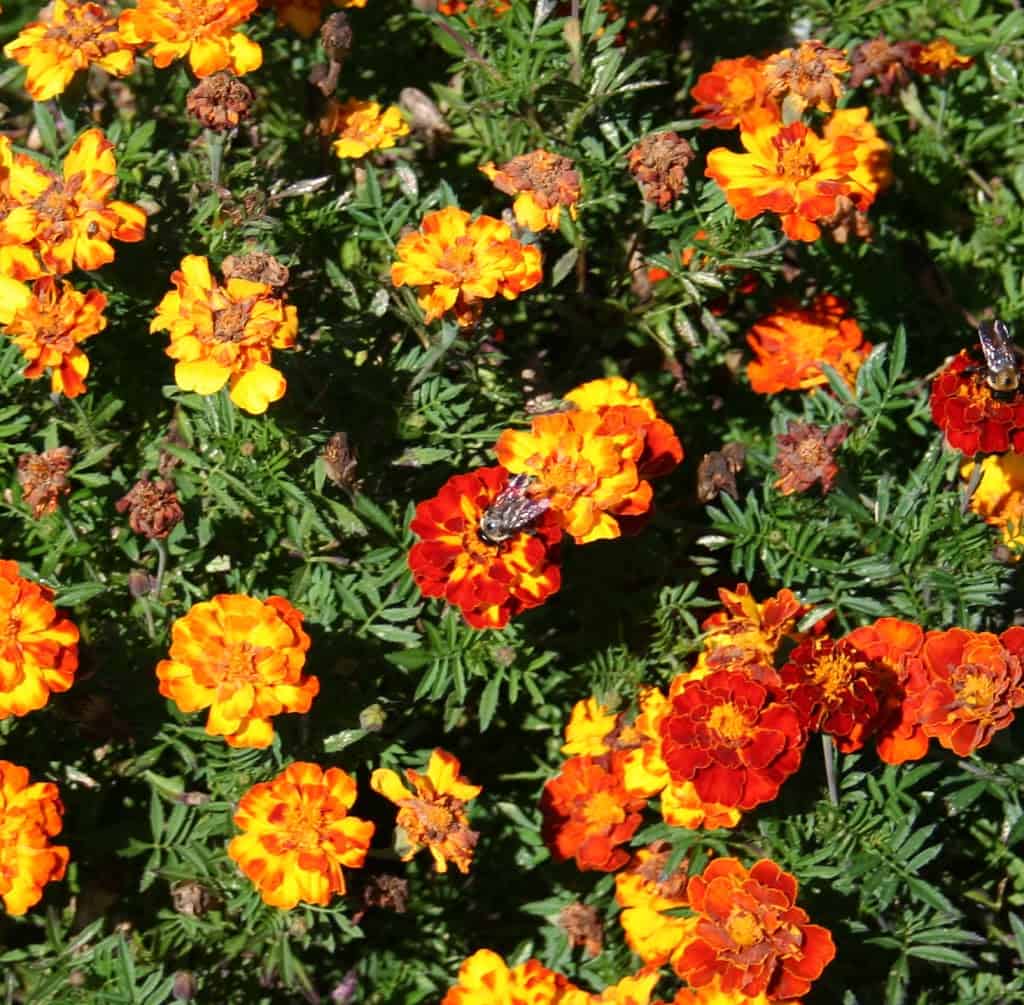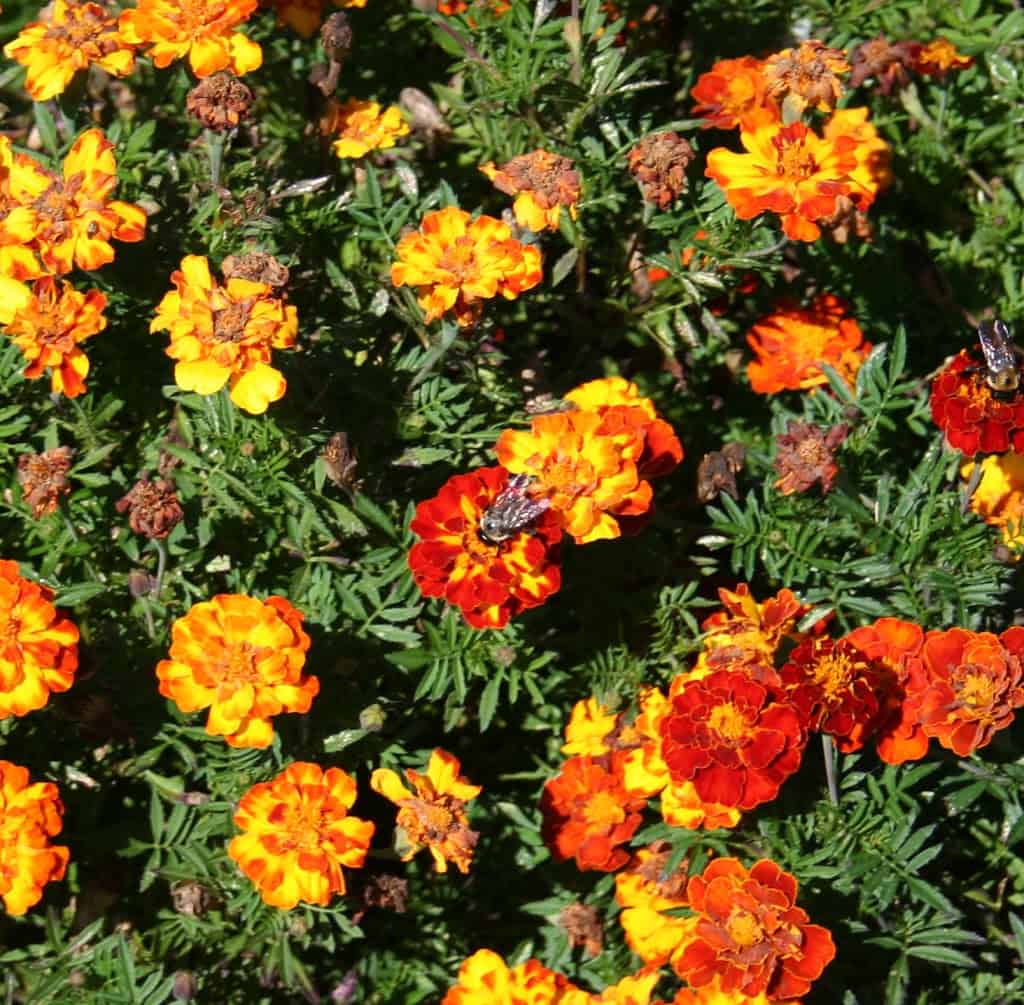 In the plant kingdom, heirloom seeds are seeds that are open-pollinated and passed down for many generations. Some experts cite 50 years as the cut off for a plant to become known as an 'heirloom', but there's really no standard definition as far as I can tell. The common requirements are genetic diversity, unique characteristics passed along to the plant's offspring that set it apart from others, and open pollination.
The last part is the key for me to the term "heirloom." Standardization in seed production is a boon for farmers and grocery stores, but not necessarily for consumers. Think about tomatoes at the supermarket. Most of them are pale pink and hard as rocks with a mealy, meaty texture. The taste is often sour and acidic, and they're never satisfying to me. These tomatoes were bred for fast growth and shipping convenience. Tomatoes are soft and squish easily in shipping containers, but creating varieties with harder skins enables them to be packed and shipped more easily. A boon to farmers, who profit by growing more, and a boon to grocery stores because they receive fewer damaged tomatoes. But what about consumers? They're left thinking that fresh tomatoes are awful – unless they've tasted one picked at the peak of flavor.
Heirloom varieties are often tougher than their hybridized counterparts. The reason is simple; in olden times, gardeners had little time (or equipment) to fuss with their plants. A few bugs? Your plants had to shake them off, or you needed a lot of little children to run around the corn field picking off beetles. I know, because I was one of those little children at my uncle's farm in Glens Falls, New York when I was small! He taught me how to use an old coffee can, water and soap (or kerosene) to kill Japanese beetles. You just flick them in, and they don't come out. But of course, you have to be diligent, and out in the field all the time – a task for kids, not for grownups in the olden days.
I digress, but you see my point. If insects nibbled the leaves, the plants had to recover. There were no chemicals or at least few mass-produced ones for the home gardener. The hardiest plants survived, and their offspring passed along these characteristics to the next generation, and so forth.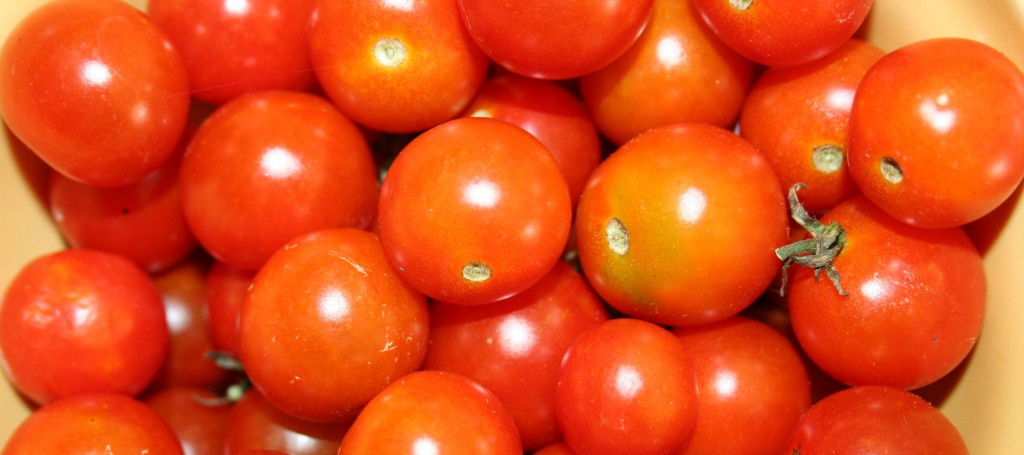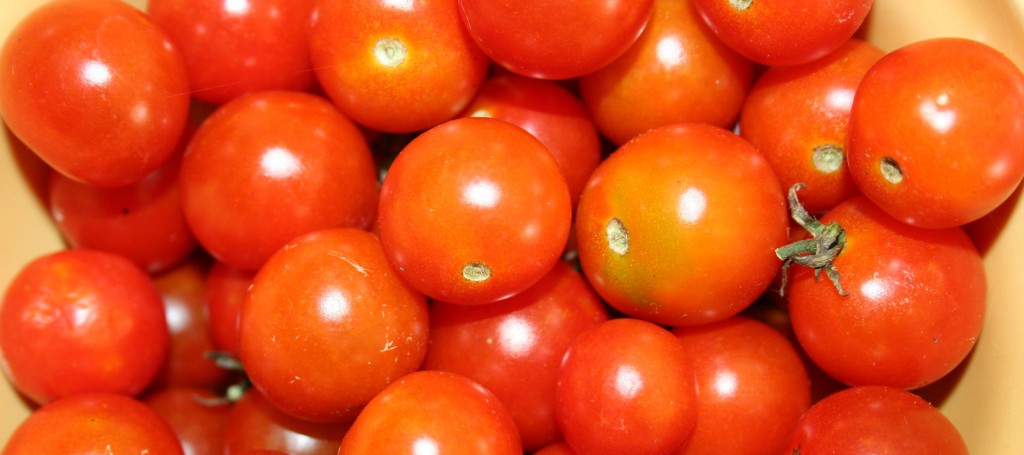 Heirloom Tomatoes
Many heirloom varieties offer unique flavors and colors in addition to hardiness. "Mortgage Lifter" tomatoes, for example, are an heirloom variety that can grow to monstrous size, with an outer flesh tinted pink and inner flesh of pink-red.  "Brandywine" is a famous heirloom, with a dark ruby red color and intense flavor.  Last year, a neighbor shared her "Black Crimson" tomatoes with me in exchange for some extra peppers from my garden, and the Black Crimsons were a standout in salads. Each heirloom tomato seems to have its own subtle flavor, like a fine wine. It's a different from standardized varieties as a fine wine is different from mass-produced chardonnay.
–
If you're interested in growing heirloom vegetables in the garden, tomatoes are a fun way to begin your culinary and gardening adventures.  I personally like the Territorial Seed Company, but there's also Seed Saver's Exchange, Totally Tomatoes, and if you're ordering conventional seeds too, even Burpee carries heirloom seeds.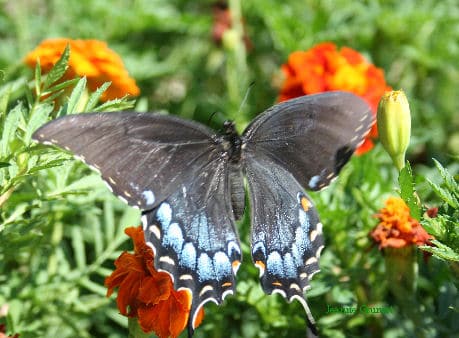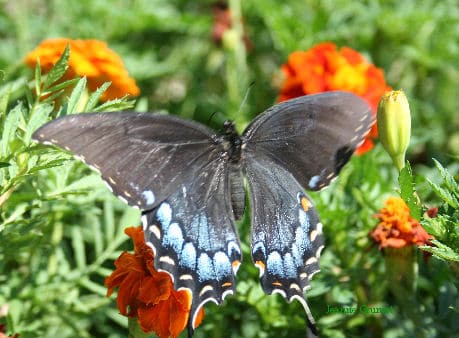 Heirloom Flowers: The Story of My Marigolds
As for heirloom flowers, today's picture shows a very special marigold in my garden. Sure it looks like just any old marigold, but it's an open pollinated heirloom descended from my husband's grandmother's garden in Elmhurst, Queens. She grew these seeds starting in the 1920s and 1930s, and they've been passed along for generations. My father-in-law brought cans of them to my Virginia garden when we built the house, and so my marigolds are all descendants from the heirloom seeds.  That's a blessing, because older marigold varieties, those with the intense "marigold" scent that many people find unpleasant, chase away tomato hornworms. Planting the old-fashioned marigolds around heirloom tomatoes not only gives me a little patch of history in the garden, it also keeps the nasty bugs at bay!


Jeanne Grunert is a certified Virginia Master Gardener and the author of several gardening books. Her garden articles, photographs, and interviews have been featured in The Herb Companion, Virginia Gardener, and Cultivate, the magazine of the National Farm Bureau. She is the founder of The Christian Herbalists group and a popular local lecturer on culinary herbs and herbs for health, raised bed gardening, and horticulture therapy.