Tackle these five fall gardening tasks NOW to keep your garden plants and soil healthy for next spring.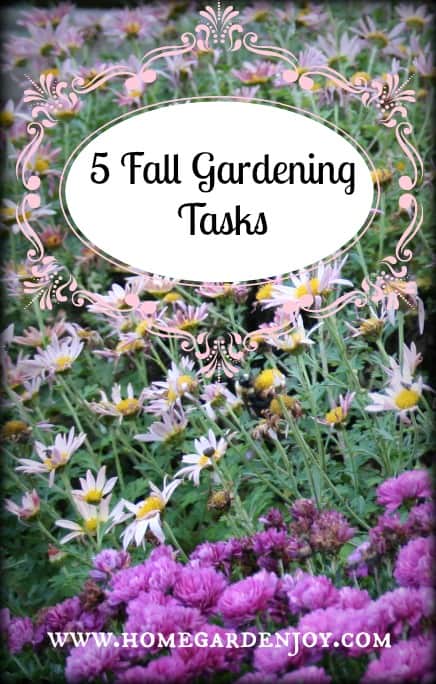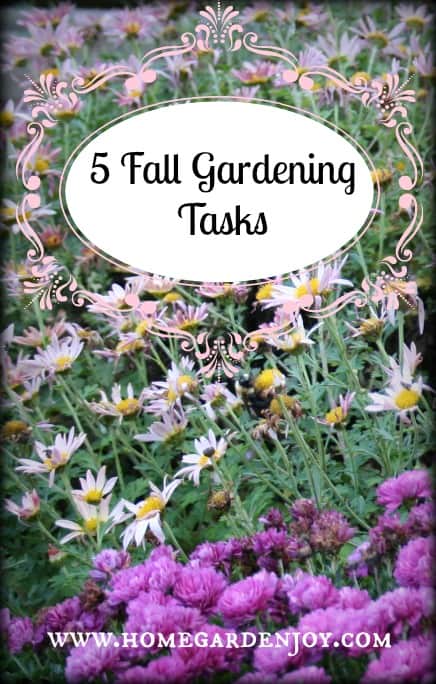 These five fall gardening tasks are tasks you need to do now, before the warm, golden days of October beckon you away from the garden and towards pumpkin patches, hay rides, and harvest festivals. Fall tends to be the second busiest time in the garden next to spring, and it's easy to procrastinate or overlook many of these important gardening tasks. Take a moment now to jot a note, print this list, or enter a reminder into your calendar app so that you remember to tackle these five fall gardening tasks.
Five Fall Gardening Tasks: Do Them Now!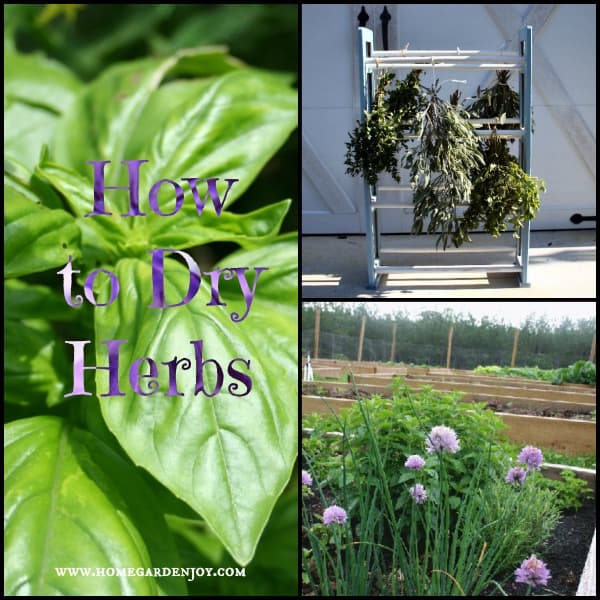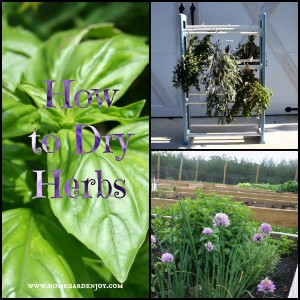 1. Harvest and dry the last of the herbs. It's easy to take herbs for granted during the warm summer days when basil, cilantro, oregano and rosemary are plentiful. The first frosts of fall will damage if not kill tender herbs. Now's the time harvest, dry or freeze these wonderful culinary delights so that you can enjoy them all winter long.  For more information, see my article on Drying Herbs.
2. Save seeds! Some plants produce an abundance of seeds that can be saved, stored and planted again next year. Why purchase seeds when saving them is both thrifty and fun? Marigold and sunflower seeds are easy to save, but you can also save morning glory, Echinacea, and Gaillardia seeds. For more information, see my article on Seed Saving.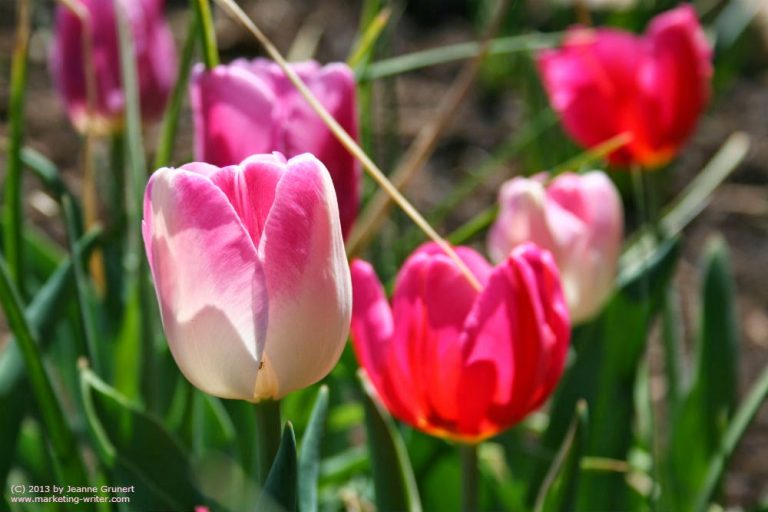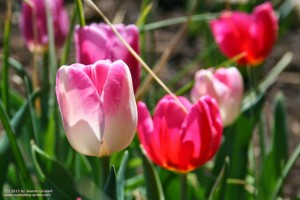 3.  Purchase spring flowering bulbs. The best selection of tulip, daffodil, crocus and other spring flowering bulbs arrives in stores in September. Purchase bulbs now, but wait until the first frost occurs in your region to plant them. Remember to plant odd numbers of bulbs for a natural look – think groups of 3, 5, or 7.  Feel free to mix bulbs that bloom during different months in one planting hole to ensure continuous color in that particular section of the garden.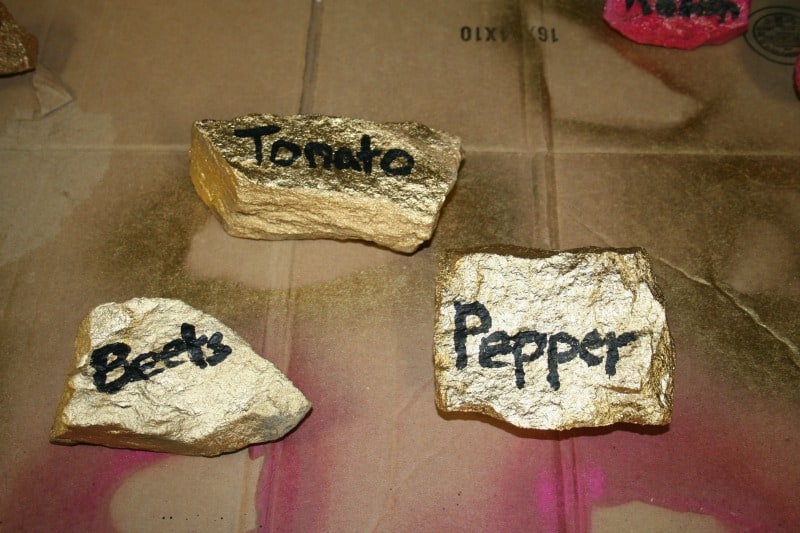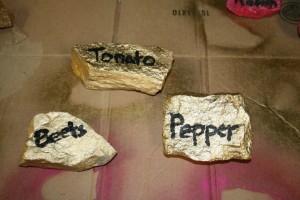 4.  Mark perennial flowers with plant markers or stakes. Nothing is more frustrating in the
spring than accidentally digging up a beloved plant simply because you forgot it was in the garden! Now is the time to place stakes or plant markers near your favorite perennials so that when they die back in the fall, you can remember where they are in the early spring. I make my own plant markers from old cake frosting cans or Venetian blinds; Popsicle sticks work well, too. You can also paint rocks or if you're into crafts such as metal stamping, stamp spoons or other found objects to create plant markers.
5.  Pull out and discard vegetables that are past their prime.  Warm weather vegetables begin sulking in September. Squash, zucchini, green beans, tomatoes, peppers, eggplant…once they stop producing and begin dying back, it's time to pull them out of the ground. Don't leave dead plants in the vegetable garden over the winter. This creates a haven for insects and diseases. Instead, pull them out, bag them up, and discard them in the trash so you don't spread any diseases or microorganisms into next year's garden via the compost.
Free Monthly Garden Task List
Did you know that I offer free monthly gardening calendars? You can download and print them from the Free Gardening Calendar tab on our website.
Happy gardening!
Jeanne Grunert is a certified Virginia Master Gardener and the author of several gardening books. Her garden articles, photographs, and interviews have been featured in The Herb Companion, Virginia Gardener, and Cultivate, the magazine of the National Farm Bureau. She is the founder of The Christian Herbalists group and a popular local lecturer on culinary herbs and herbs for health, raised bed gardening, and horticulture therapy.