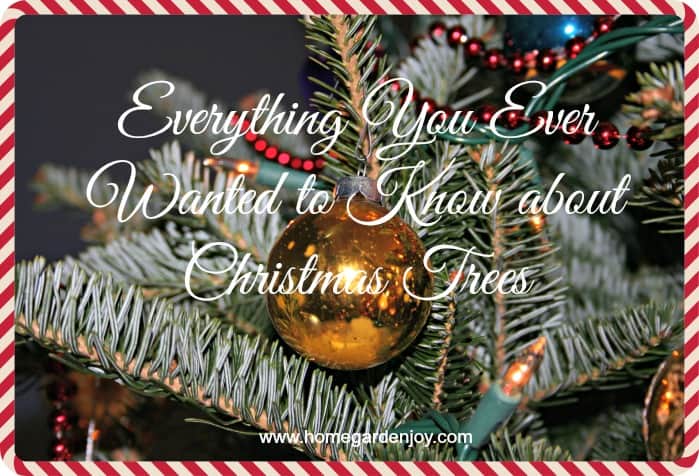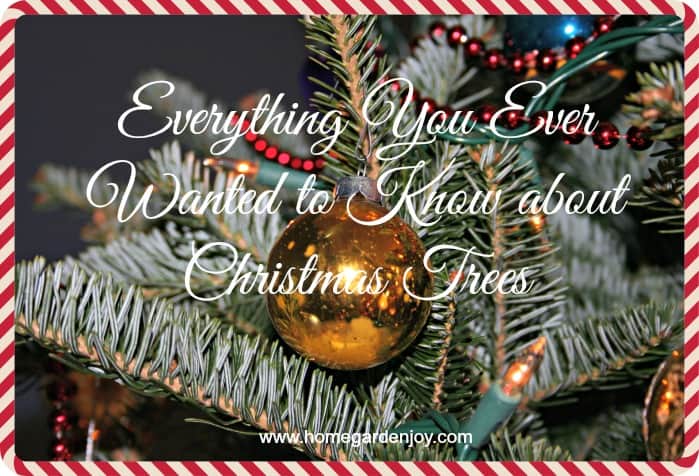 I wanted to title this post, "Everything you ever wanted to know about Christmas trees but were afraid to ask" but that sounded kind of silly. With Christmas right around the corner, most of you have already bought your Christmas trees. Whether you love a real tree like I do or you choose a pre lit Christmas tree, an artificial tree, or a funky vintage aluminum Christmas tree, the history and symbolism of Christmas trees is absolutely fascinating.
The History of the Christmas Tree
Throughout many pre-Christian traditions, keeping evergreen boughs indoors, especially near the date of the Winter Solstice, was a popular tradition. Evergreens mysteriously kept their color and leaves when all the world seemed barren; to bring the boughs indoors might placate the woodland gods and help summer return.
In the 15th and 16th century in what is now Germany, the tannenbaum or Christmas tree became popular. Christmas trees began as small ornamental evergreens, usually just the tops, cut off and nailed to wooden planks to stand up. They were decorated with fruit, nuts or little cakes. In the 17th and 18th centuries, small candles were used to light the tree, possibly another tradition to repel the winter darkness. Candles remained popular (but dangerous) well into the 20th century.
My father loved to tell stories of Christmas day in his childhood apartment in the Bronx. His mother would light the candles on the tree once, and only once, on Christmas morning. She would hold a bucket of water at the ready in case the tree ignited! Then he and his brother had to blow out all the candles. I imagine it must have been like a gigantic birthday cake or something. Today, of course, strands of colorful lights are used instead of candles.
The Christmas tree became part of the worldwide Christmas celebration in the Victorian Age. Prince Albert, Queen Victoria's husband, came from Germany, and brought with him the Christmas traditions from his land. Soon, British families all wanted a Christmas tree, and each year they seemed to get bigger and more elaborate. Ornaments were now fashioned from crocheted materials, beads, and shiny pieces of foil. For a long time, ornaments were handmade, and garlands were made of popcorn, candies or cranberries. Most family Christmas trees were a humble affair in times past.
Electric Christmas tree stands for live trees became popular in the 1920s. Many Art Deco Christmas tree stands are beautiful works of art in and of themselves. I grew up with one such tree stand. It featured a heavy cast iron base adorned with poinsettia and green leaves. Lightbulbs screwed into each of the centers of the poinsettia, and the entire tree lit from the stand up. My sister has the tree stand now, although if I really wanted it, I've found them on that great marketplace for all things vintage: eBay!
Decorative Christmas tree stands remained popular until the 1950s, but were soon replaced with the prosaic and less expensive metal stands that could be assembled for Christmas, and dis-assembled and stored flat. Today, plastic cup-like stands that look rather like oversized Legos can be found that are a bit sturdier and hold more water for your Christmas tree.
Pre-Lit Christmas Trees and Artificial Trees
The first artificial Christmas trees were also developed in Germany. Surprisingly, they were made in the late 1800s. Goose feathers were dyed green and affixed to stems. Until the 1950s, most artificial Christmas trees were made from brushes affixed to stems, and looked terrible. A company in Chicago, according to Wikipedia, created the first aluminum Christmas tree in 1958. Do you remember those things? I used to be fascinated by them. Today you can still see them in some homes. I'm not sure whether I love or hate them, but they sure are eye-catching!
Today, of course, you can purchase beautiful artificial Christmas trees that look just like the real thing. Pre lit trees, available from Lowe's, Home Depot and a variety of other stores, are also a great addition to the Christmas decorations. They make it much faster and easier to put up the tree!
Caring for a Live Christmas Tree
I'm a traditionalist and prefer a live Christmas tree. The National Christmas Tree Association suggests the following care tips for your live tree:
Keep the water reservoir on the tree stand full and always use a stand with a water reservoir for a live Christmas tree.
Make a fresh cut once you buy the tree and before you put it in the tree stand.
Keep the tree outside in a cool location if you can't put it up right away.
Set the tree in the stand as soon as you bring it indoors.
Using miniature lights reduces drying since they produce less heat.
Keep trees away from radiators, fireplaces and other heat sources.
So what's your favorite Christmas tree? Do you buy a real tree each year, or do you have an artificial tree? Classic decorations, vintage decorations, hand made decorations or a mix? And what about themed trees – all red, all green, all dog ornaments or whatever?
My tree is a live tree decorated with a mixture of classic and vintage ornaments plus a few cherished presents from friends. It suits my family very well indeed. Somehow, I don't think you can go wrong with any decorations you put on a Christmas tree. No matter what the style, no matter how large or small the tree, they all look beautiful to me.
Jeanne Grunert is a certified Virginia Master Gardener and the author of several gardening books. Her garden articles, photographs, and interviews have been featured in The Herb Companion, Virginia Gardener, and Cultivate, the magazine of the National Farm Bureau. She is the founder of The Christian Herbalists group and a popular local lecturer on culinary herbs and herbs for health, raised bed gardening, and horticulture therapy.