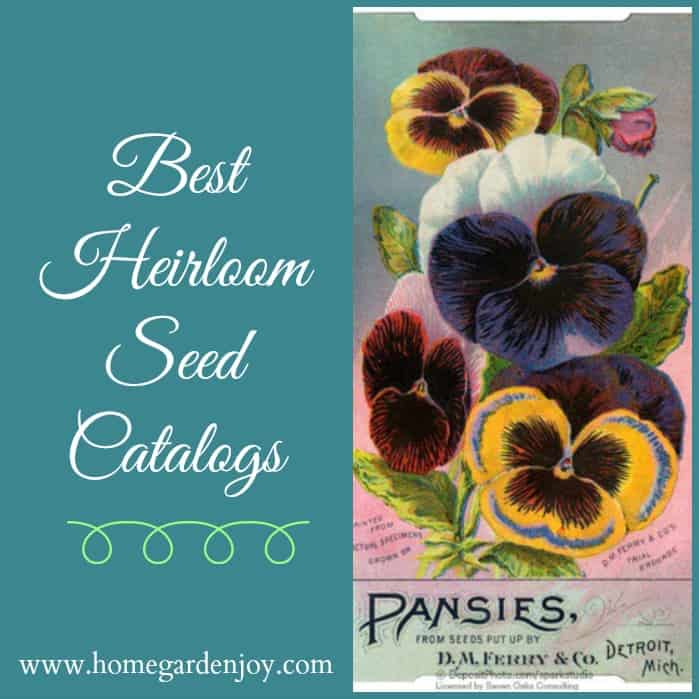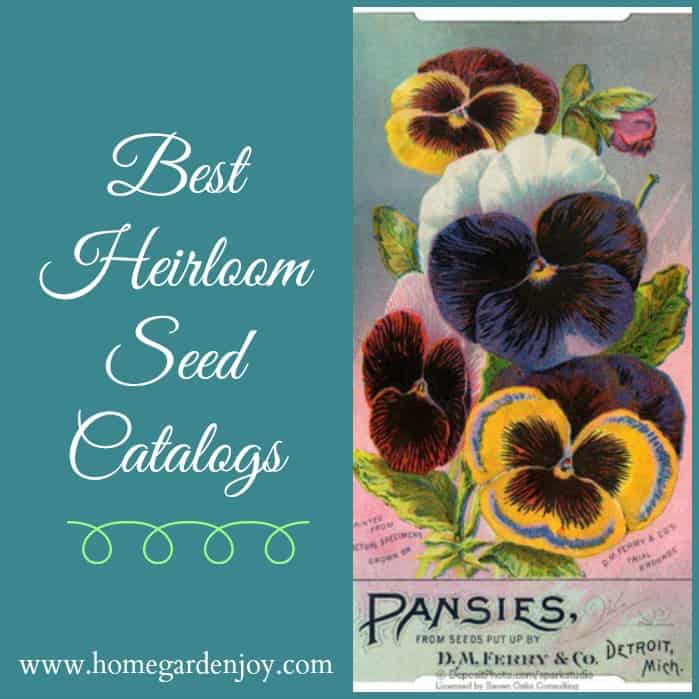 What are the best heirloom seed catalogs, and what makes them the best? What exactly are heirloom seeds, and why are gardeners talking about them?
Heirloom Seeds
For those new to gardening or casual backyard gardeners, the term heirloom seeds or heirloom plants may be new. The term "heirloom seeds" is used in the United States, but in the United Kingdom you may see terms such as heirloom fruits or heirloom cultivars.  Heirloom seeds are seeds from heirloom plants – plants whose heritage extends back through the generations. These seeds are typically open-pollinated, meaning that the winds, bees and insects do the job of creating new hybrids rather than mankind. Many of these seeds have been passed down from generation to generation.
There's really no exact definition of an heirloom plant. In fact, if you get a group of gardeners together in one room and want to start an argument, just ask them to define heirloom plants. Some will tell you that a true heirloom species must be 50 years old or older; others claim that heirlooms are only seeds handed down within a family.
Let me give you an example of how crazy the definition of heirloom seeds and plants can get. I have a coffee can filled with marigold seeds in my garage. These seeds are open-pollinated, and descended from plants grown in my father-in-law's garden in Long Island, New York. Those marigolds growing in HIS garden are descended from his mother's garden in Queens, New York. Where she got those seeds from is a mystery, as is the exact date when these plants appeared.
My marigold seeds grow medium-sized, orange flowered marigolds tinted with red; they are incredibly hardy, disease and cold resistant. They also resist drought. When I tell you they are miracle marigolds, they really are. They also seem to have superb abilities at repelling tomato hornworms. Only my best friends get a seed packet from these babies!
But are my marigold seeds truly "heirloom seeds?"  They're open pollinated for sure. They were passed down through my husband's family for at least three generations, so to some experts, they would be considered heirloom seeds.  But are the seeds new varieties developed in my husband's grandmother's garden 50 years ago? Who knows? I'm not in the business of selling seeds, so I don't care if they're a new variety or not. I like them, so they stay in my garden as pass-along seeds and reminders of generations past.
Benefits of Heirloom Seeds
One of the hallmarks of heirloom seeds and plants is their hardiness. Some (although not all) are hardier and more disease-resistant than more recent hybrids. I saw some, but not all, because scientists have also done a great job of cross-pollinating plants in the laboratory to create new varieties with specific disease resistance characteristics.
Are Heirloom Seeds Healthier for You or Your Garden?
There are many good reasons to grow heirloom plants in your garden, but health isn't one of them. There's really no health benefit to growing heirloom seeds over conventional ones. What you may find, however, is a more pleasing taste among heirloom fruits and vegetables, or a specific trait that you cannot find among supermarket varieties.
There's a tomato variety called "Brandywine" that made its resurgence in the 1990s. Prior to that, it was thought lost. Seeds were found for Brandywine among the Pennsylvania Amish communities who had saved the seeds and passed them along throughout the generations. Smart commercial growers began propagating this heirloom tomato, and now you can purchase plants at garden centers or seeds from your favorite nursery or seed catalog. I tasted my first Brandywine tomato last year and it was delicious –  a layer of flavor, tart and sweet, unlike any other tomato I've ever tasted.  If you've ever spit out a supermarket tomato in disgust (I call them cardboard fruit), then you'll know why I wax poetic about the flavors of a good tomato. Truly any fresh tomato will beat a store bought tomato in terms of flavor, but some of the heirloom varieties are amazing.
And that's really why people grow them. For flavor, texture or in the case of flowers, colors they can't find elsewhere.  If you're a cook, growing your own heirloom vegetables adds another dimension to your culinary creations. You can grow your own heirloom lettuces, tomatoes, herbs and other vegetables for amazing salads and side dishes. The possibilities are endless.
The Best Heirloom Seed Catalogs
Choosing the best heirloom seed catalogs was a difficult task.  I've found some wonderful seed varieties that were difficult to find elsewhere from among these popular catalogs.  Most offer a free garden seed catalog which can be mailed to your home; others economize by selling solely through their website. Contact each company directly for a copy of their offerings, and enjoy. The best part of being a gardener in winter is browsing seed catalogs and dreaming of the day when you can actually plant your purchases!
Do you have a favorite heirloom seed catalog? Share it here in the comments section!
Jeanne Grunert is a certified Virginia Master Gardener and the author of several gardening books. Her garden articles, photographs, and interviews have been featured in The Herb Companion, Virginia Gardener, and Cultivate, the magazine of the National Farm Bureau. She is the founder of The Christian Herbalists group and a popular local lecturer on culinary herbs and herbs for health, raised bed gardening, and horticulture therapy.