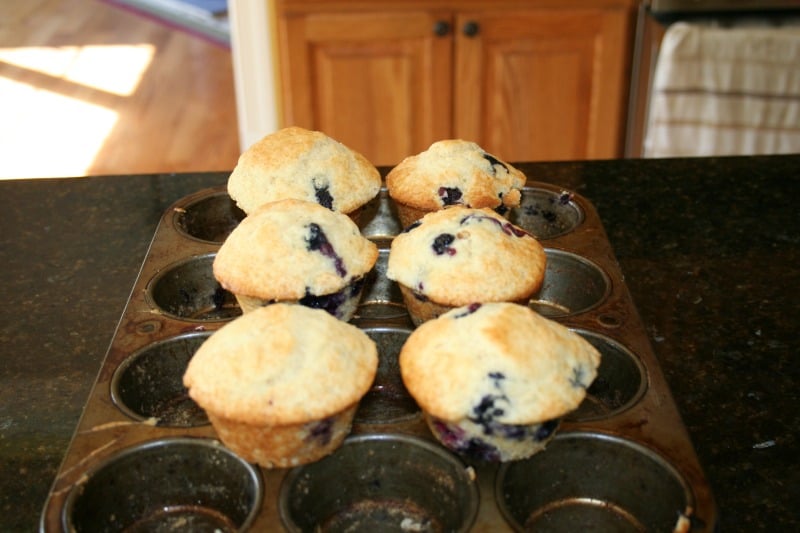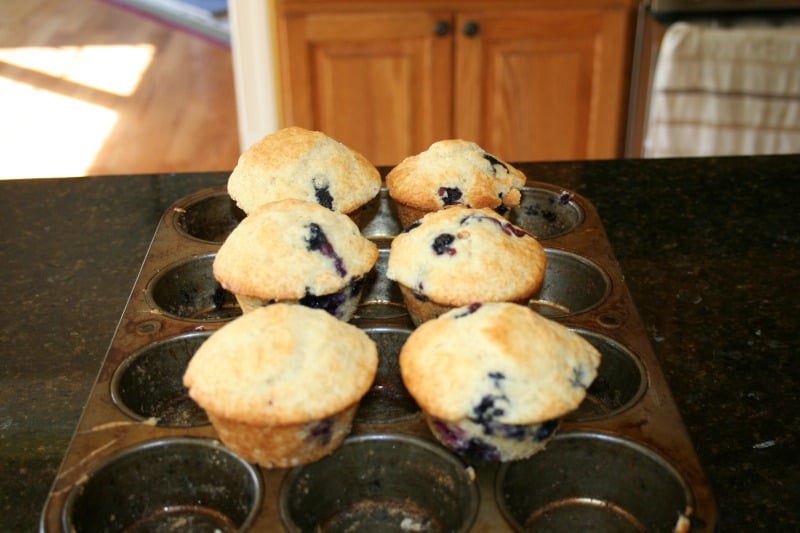 So this is what happens when Hubby brings home a quart of the most amazing, delicious blueberries ever: blueberry muffin time!
Hubby drove to North Carolina to visit his sister and her family last week while I remained at home and kept the pets company. I didn't know that North Carolina is home to some fine blueberry farms, especially the area near Morganton where his sister lives. This organic blueberry farm is just a few minutes from her home. Lucky girl!
Hubby presented me with a quart of the sweetest blueberries ever. "Can you make something with these so they don't spoil?" Why yes sir, I can. I came up with the best-ever blueberry muffin recipe. Light, fluffy, sweet without being cloying, this recipe will please your palate and offer you a treat for breakfast. You can freeze leftover muffins after letting them cool.
If it's blueberry season where you live, and you have plenty of blueberries, it's time to make the best-ever blueberry muffin recipe!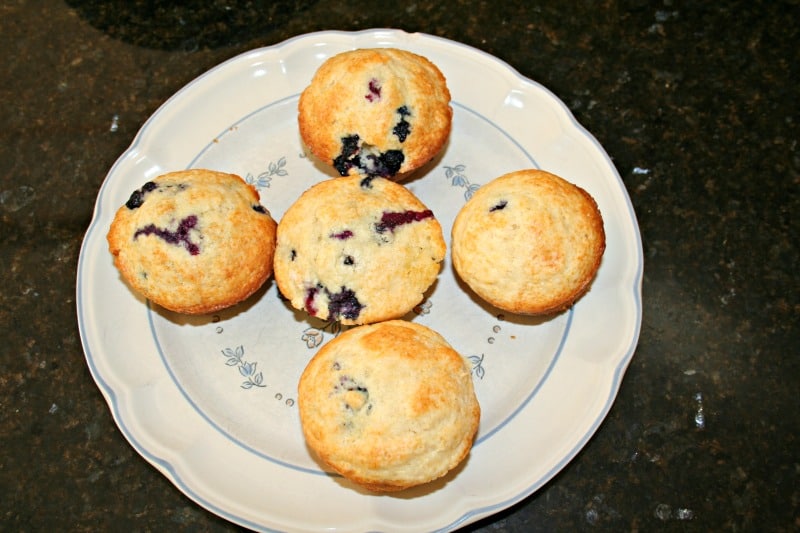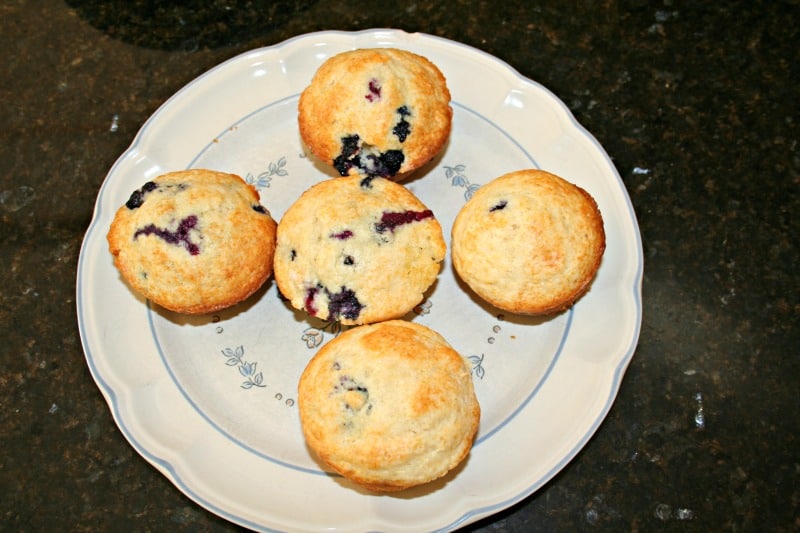 [Tweet "Best ever blueberry muffin recipe. Simple, easy, delicious. #foodieFriday "]
Best Blueberry Muffin Recipe
This recipe makes 12 large muffins. You'll need a metal 12-cup muffin pan and a big bowl.
Ingredients:
2 cups of white flour
1 cup of sugar
1 tablespoon baking powder
1/4 teaspoon salt
1/4 cup of melted butter
1 cup low fat milk
1 egg
1 cup fresh blueberries
Shortening to grease the muffin tins
Preheat the oven to 375 F.  In a large bowl, mix flour, sugar, salt and baking powder until well-blended. Make a little well in the center of the batter and add the melted butter, egg and milk. Stir until just blended. Gently stir in the blueberries. Spoon into the greased muffin tins and bake for 25 minutes.
If you don't want the blueberries to melt into the batter as mine did, reserve a 1/4 cup of flour from the batter. Sprinkle it all over the blueberries before mixing them into the batter, coating them well. Then fold blueberries into the batter. The flour keeps them from being runny.
Let cool, and enjoy!
Happy gardening. KEEP GROWING!


Jeanne Grunert is a certified Virginia Master Gardener and the author of several gardening books. Her garden articles, photographs, and interviews have been featured in The Herb Companion, Virginia Gardener, and Cultivate, the magazine of the National Farm Bureau. She is the founder of The Christian Herbalists group and a popular local lecturer on culinary herbs and herbs for health, raised bed gardening, and horticulture therapy.