Do you need vegan Thanksgiving ideas?
"Joe invited his new girlfriend to Thanksgiving dinner…and she's vegan! What can she eat?"
Great question! A better question is simply, "What can't she eat?" Because a vegan Thanksgiving dinner table looks much like a traditional Thanksgiving menu.
Vegan Thanksgiving ideas, coming up!
Vegan Recipes for Thanksgiving
I'm not vegan, but at one time in my life, I was a vegetarian and borderline vegan. I know how challenging it can be to cook for vegans and vegetarians, especially around the holidays. And let's face it: if any holiday revolves around meat, it's Thanksgiving. After all, the symbol of Thanksgiving is the turkey. Without a turkey is it really Thanksgiving?
Of course, it's Thanksgiving. Thanksgiving is more than a meal. It's a time for gratitude, family, and friendship. It's time to give thanks for the people in our lives and for all the blessings we have so richly received. To do that, you do not need a turkey or a tofurkey.
Let's Skip Tofu Turkeys and Lentil Burgers, Please
First, let's get one thing straight about vegan Thanksgiving ideas: skip the lentil loaf, fake meat burgers, and tofu turkeys. No one is fooled into thinking it's meat and the vegan in your life is probably sick of textured vegetable protein burgers and lentil loaf.
There are so many myths surrounding veganism and vegetarianism. You do not need to eat protein at every meal to be healthy. That goes for vegans, vegetarians, and omnivores (what most people eat). The carnivores in your life – cats, probably – need meat at every meal. People? No, they don't.
Vegan Thanksgiving Ideas
Do not feel obligated to serve a fake tofu turkey or a big plant protein burger. Instead, consider offering numerous vegan side dishes to allow your guest to choose what she wishes to eat.
Vegans eat all vegetables, fruits, nuts, and plant-based products. They do not eat dairy products of any kind; avoid butter, milk, and cream-based dishes.
The following selection of vegan recipes is so good that your non-vegan guests will clamor for more. Make these recipes for everyone. They are so tasty, your non-vegan guests will ask for the recipes.
Vegan Thanksgiving Ideas: Soup or Salad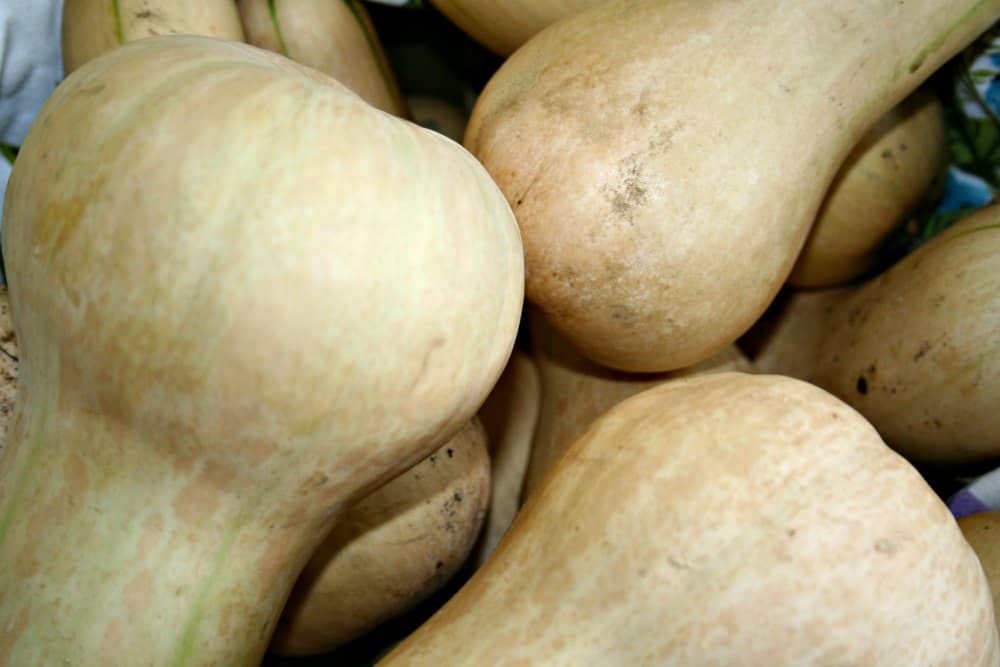 Main Dish Ideas for a Vegan Thanksgiving
Don't forget dessert! 
Vegan Thanksgiving ideas offer plenty of choices and dishes that all can enjoy. Serve these along with classic side dishes such as sweet potatoes, green beans, and mashed potatoes (hold the butter and milk for your vegan friends) and enjoy.
Jeanne Grunert is a certified Virginia Master Gardener and the author of several gardening books. Her garden articles, photographs, and interviews have been featured in The Herb Companion, Virginia Gardener, and Cultivate, the magazine of the National Farm Bureau. She is the founder of The Christian Herbalists group and a popular local lecturer on culinary herbs and herbs for health, raised bed gardening, and horticulture therapy.