This quick, easy, and delicious oregano pesto recipe will quickly become a family favorite!

Easy, Quicky, Yummy Oregano Pesto
Oregano pesto may sound strange, but you can make pesto sauce from almost any green herb base with different nut and seed combinations.
The term pesto generally refers to sauce. The original pesto sauce came from Genoa, Italy, hence the use of pignoli (pine nuts), basil, garlic, and olive oil. Those ingredients are plentiful in Italy.
Some years, Genovese basil or sweet basil grows well in my garden. This year, the basil struggles and the seeds I planted came up as basil "Red Ruffles" instead of sweet basil as marked on the package. The taste is great, and the basil looks pretty, but it's growing more slowly than I'd like.
My oregano, on the other hand, takes over the herb garden, sprawls as a border plant, and generally makes a nuisance of itself in the garden. And you know what? I love that about oregano. It's bold in both flavor and demeanor. Deer leave it alone. Bees love it. What's not to love about an herb that doesn't give up, even in my crazy garden?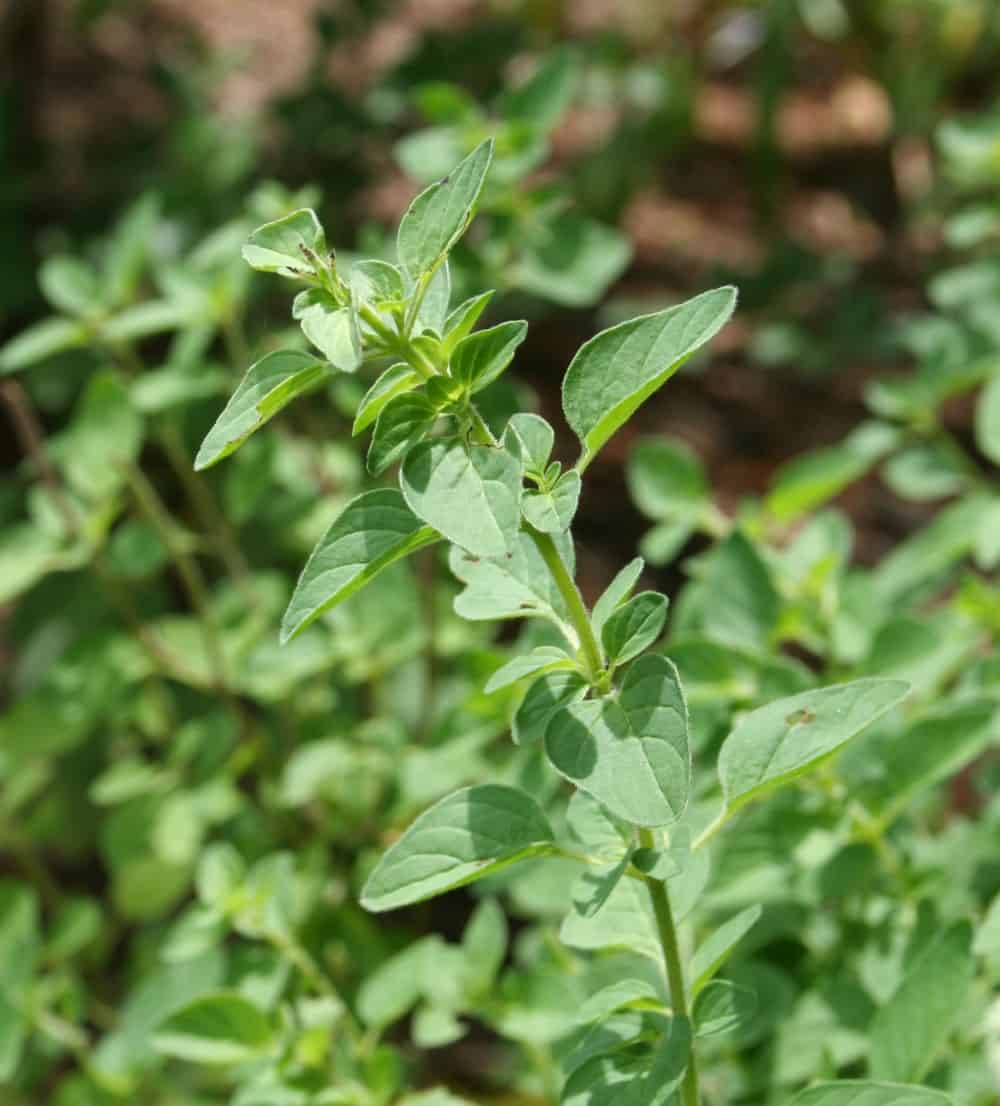 The Original Oregano Pesto Recipe
The original recipe I'm making today comes from the book, (affiliate link) Recipes from The Herbalist's Kitchen by Brittany Wood Nickerson. It's one of my favorite herbal cookbooks and one I recommend frequently. I've tweaked it a bit to make it my own but I wanted to give Brittany credit for the recipe that inspired me to enjoy more oregano in my diet.
Oregano offers numerous health benefits. This recipe includes garlic, which has antibacterial properties and boosts both the immune system and cardiovascular health. Oregano also fights bacteria and includes many antioxidants. Some research indicates that oregano may have anti-cancer properties, but this may be due to the high amount of antioxidants in the plant. Unless you are allergic to oregano, there's no reason not to include plenty of it in your diet.
More Pesto Recipes
Easy Oregano Pesto Sauce
Whip this up for a pasta sauce or serve it on tomato slices (my favorite way to enjoy it). Be sure to use unsalted seeds in your recipe or it will be too salty.
Ingredients
2

cups

washed, packed oregano leaves

Take them off the stems and really pack tightly

1/2

cup

extra virgin olive ol

2

cloves

peeled garlic

3

tablespoons

pumpkin seeds

Use only raw, unsalted

2

tablespoons

sunflower seeds

Use only raw, unsalted
Instructions
In a heavy saucepan, heat the pumpkin seeds and sunflower seeds. Heat until the pumpkin seeds sizzle and pop. Do not use oil, just heat on medium high heat until roasted. Set aside to cool.

In the bowl of a food processor, add the oregano and garlic. Drizzle olive oil in until a puree forms.

Slowly add cooled roasted seeds. Puree.

Refrigerate unused portions for up to a week. You can also freeze; just be aware that the olive oil clumps in the freezer and needs to defrost and be stirred back into the recipe.