Schlumbergera x buckleyi – Christmas cactus. So many people love these plants, but so many people also don't know how to take care of them.
Now, part of that is the name – Christmas cactus. Unfortunately, whoever discovered them in the rain forests thought they were cacti, and so they received this unfortunate designation. In the minds of most people, 'cacti' means a desert plant. So, they starve the poor Schlumbergera x buckleyi of water, treating it like the desert cactus. That's probably the biggest mistake people make when caring for Christmas cactus: treating it like a desert plant.
Schlumbergera x buckleyi Care
Light: Schlumbergera x buckleyi needs bright, indirect light. My plants are in an east-facing room that's shaded by deciduous trees in the summertime. Remember that in their native habitat they are understory plants growing on branches of bigger trees. They love filtered yet bright light.
Water: They also need their soil kept moist. Don't let them dry out between watering, or you may see them dropping their bud – a sure sign of stress.
Fertilizer: I fertilize once or twice a year with 20-20-20 or 10-10-10 liquid house plant food dissolved into water. You'll see all sorts of complicated recommendations for Christmas cactus. Ignore them. They don't need much in the way of fertilizer.
I've put together a collection of Christmas cactus care resources from my blog and YouTube channel. If you have a treasured plant, this information will help you keep it healthy and blooming each year.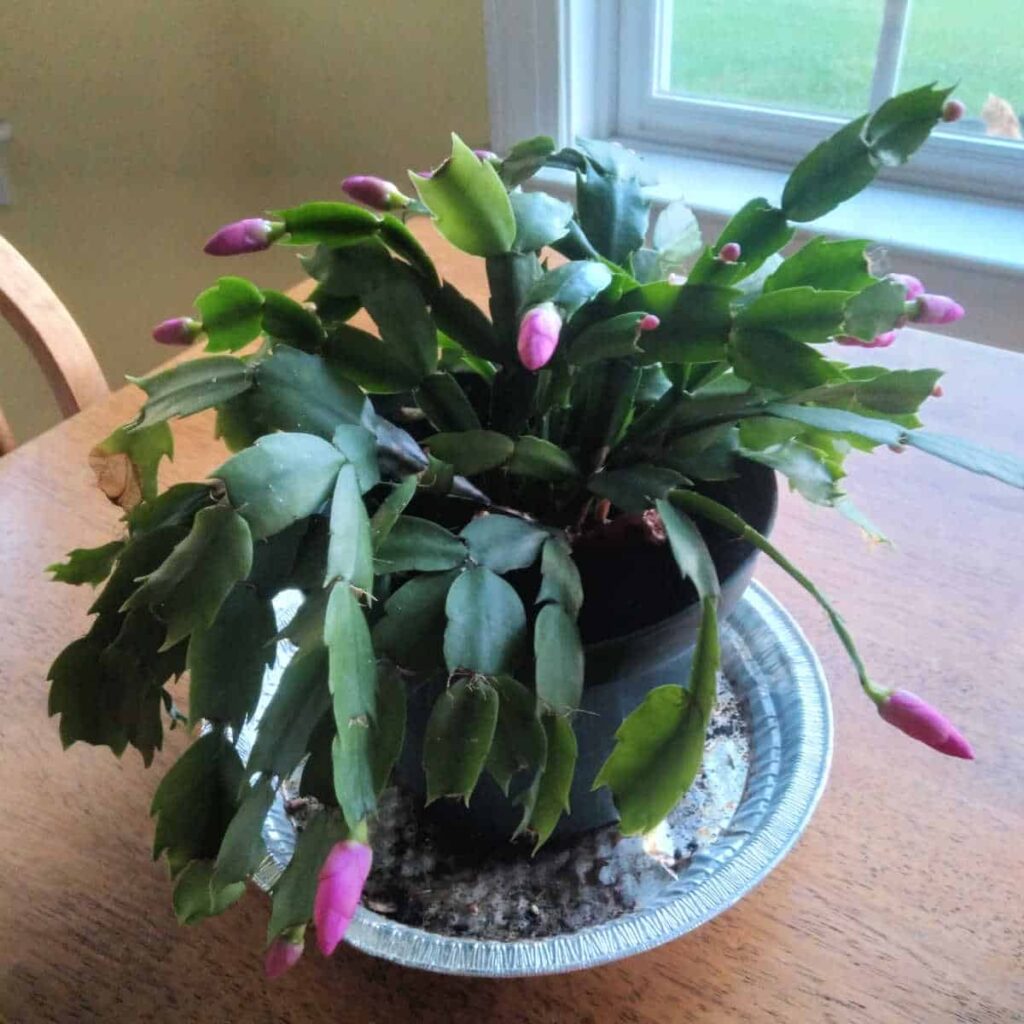 Articles on Christmas Cactus Care
How to Propagate It from Cuttings
For some reason, Google thinks this is about propagating from seed. I've never heard of growing this plant from seed. It's very easy to grow new plants from leaf cuttings, and I show you how in my video.