Make your backyard garden into a wild bird sanctuary. Learn what to plant and add to your garden to make it a natural bird magnet!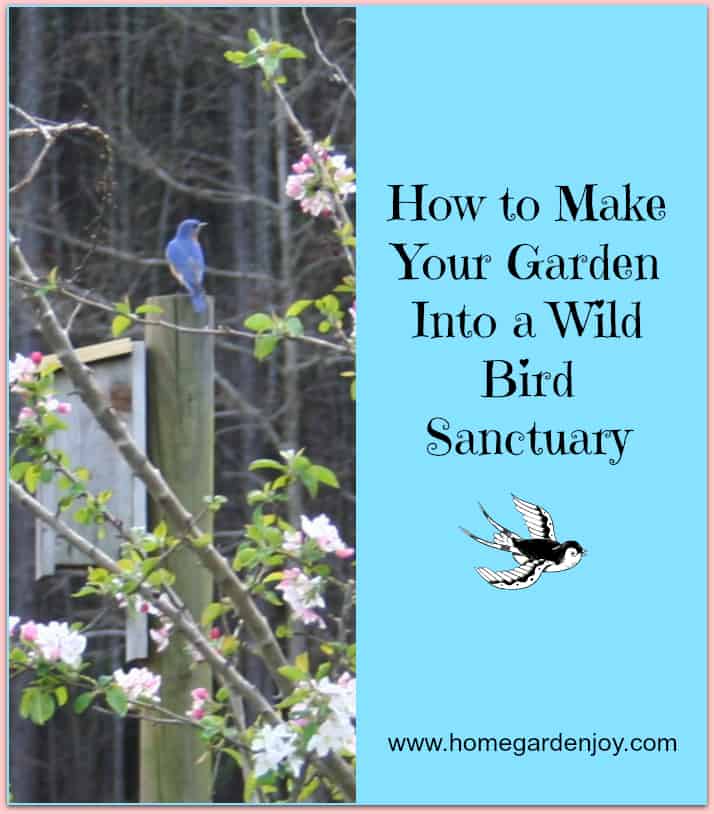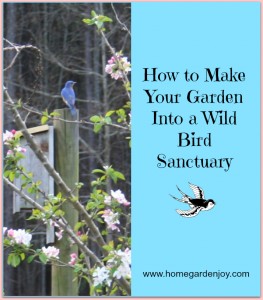 Transform your yard into a wild bird sanctuary with just a few changes to your garden. Gardening to attract wild birds doesn't have to be expensive or time-consuming. By adding a few plants to your garden that provide food and year-round shelter to birds, as well as adding water features such as a bird bath, you can create a mini oasis for all sorts of wild birds right in your urban, suburban or rural yard. The trick is to mimic the habitat that birds need in the wild.
Why Make a Wild Bird Sanctuary?
Why bother planting trees and shrubs for the birds? After all, birds just fly around, and they'll only go to a neighbor's yard – right?
Before your house was built, before the housing development and town you live in were built, birds did indeed have plenty of natural resources at their disposal. Their natural habitats flourished for many centuries; nature provided abundant sources of food and water, shelter and nesting materials for many species of birds.
Since then, wildlife has lost a tremendous amount of its natural habitat to development and industrialization. And while wild animals are adaptable, in some places they cannot easily adapt. Nurturing wild birds in your backyard and planning a garden to attract birds can help all sorts of wild birds flourish in your area.
Adapt Your Current Landscape for Birds
Most folks reading this have neither the time nor the money to completely replant their yards and gardens into bird sanctuaries, and that's fine – you can still plant a garden to attract birds with only minimal changes.
Birds need sources of:
Food – some birds are seed eaters, others eat insects, and others are omnivorous.
Water – all birds require a source of fresh water for drinking and bathing.
Nesting materials – each species builds its own type of nest. Nests may be built on the ground, in shrubs or in trees. Nesting materials vary widely among species, too. Some birds choose twigs, shrubs and leaves for nests, while others line their nest with animal hair and moss.
Consider what you have to work with now in your garden or yard. Do you have any plants that provide seeds to attract birds? Sunflowers, for example, are one of my all-time favorite flowers to grow in the garden for many reasons, but one important reason is the abundant seeds they produce from each flower head. Many birds, including goldfinches and cardinals, love sunflower seeds. Goldfinches especially flock to sunflowers, and their beautiful golden feathers seem to blend right in with the pretty flowers. Echinacea, or purple coneflower, also produces seeds which many types of birds enjoy.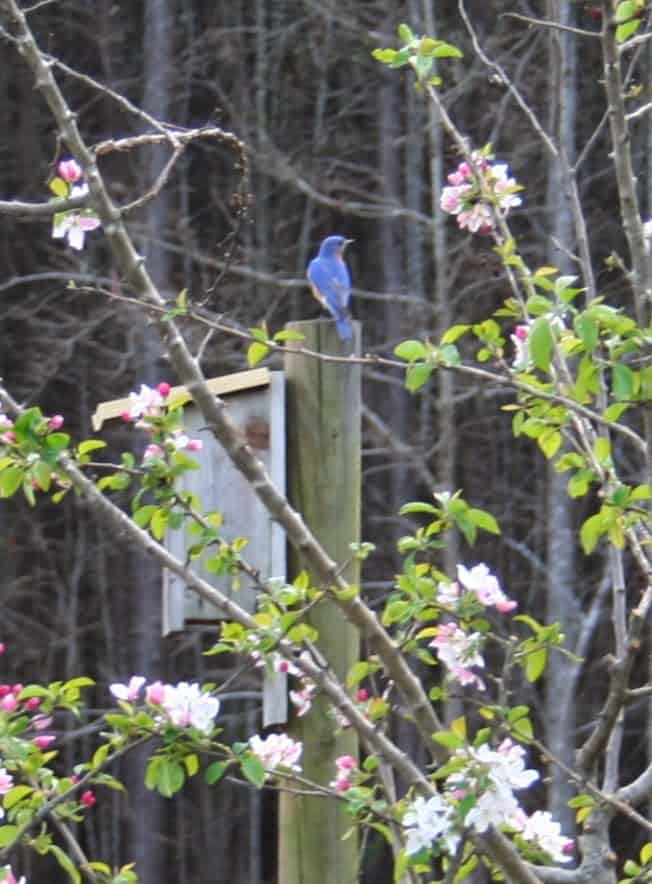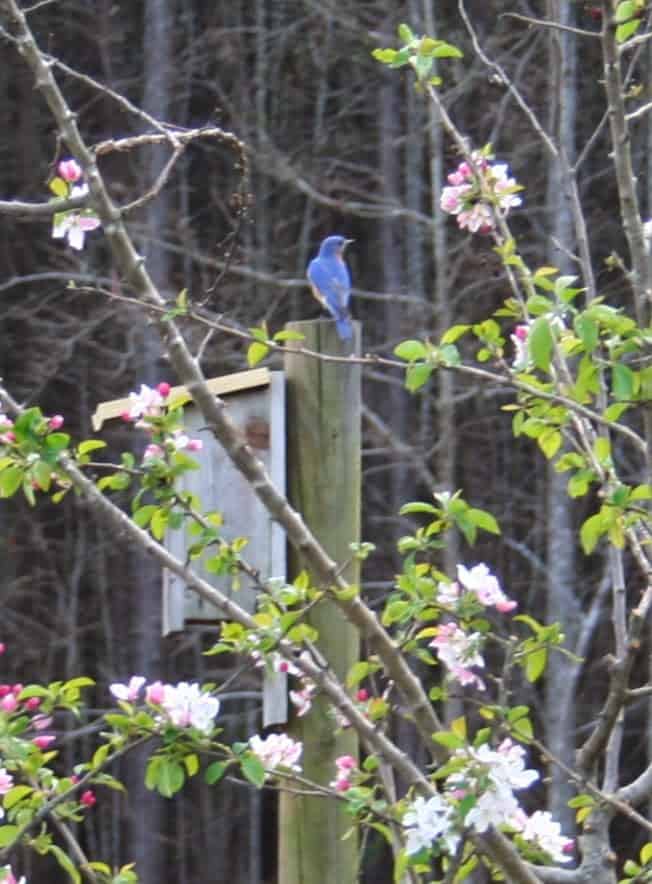 Three Great Bird Garden Accessories
If you're creating your backyard bird sanctuary, consider adding the following items to create an even more welcoming, friendly landscape for the birds, especially during the winter months when it's difficult for them to find food and water.
Brome 1024 Squirrel Buster Plus Wild Bird Feeder with Cardinal Perch Ring:  The Brome 1024 received great ratings on Amazon among bird watching enthusiasts. The company that makes the Brome swears it attracts birds while keeping squirrels away; customers agree. When squirrels stand on the ring to nibble the food, windows close over the portals, discouraging them from eating. Birds, however, can perch and eat to their hearts' content. It can even be adjusted to discourage large birds like starlings who tend to ravage a feeder in one afternoon, leaving nothing for the smaller birds. The Brome 1024 feeder holds 3 quarts of seeds so you won't have to fill it as often as other feeders.
Brome 1015 Squirrel Buster Classic:  The original Brome feeder retains all of the classic squirrel-proof features that bird watchers love. It has a smaller capacity, but it's also dishwasher safe, easy to fill and clean, and attracts a wide variety of clinging and perching birds.  This one is sold as a single or in a set of two for added convenience.

API 600 20 inch diameter heated bird bath bowl:  Why choose a heated bird bath bowl? In the winter, bird baths freeze solid, and birds can't drink or bathe. A heated bird bath keeps water liquid and provides life-sustaining water for all types of birds. If you live in an area that has few sources of running water, such as creeks or streams, consider adding a heated bird bath to your garden. Your feathered friends will thank you. This model received the highest ratings from customers who loved its reliability and sturdiness.
Attract Birds to Your Garden: My New Book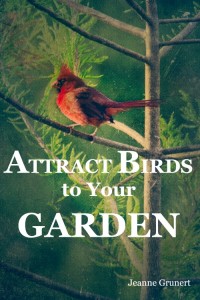 I also wanted to share with you that my new book, Attract Birds to Your Garden, is now available as an ebook and by the end of this week, as a print book, too.  The ebook is just .99 cents! This 50+ age book is packed with information on starting a bird garden, transforming your backyard into a wild bird sanctuary, what to feed birds and more.
You can preview and purchase the ebook on Smashwords: Attract Birds to Your Garden.
And don't worry! If you don't have a fancy ebook reader, Smashwords offers it as a PDF, so you can download and print it or read it right on your computer.
Happy bird watching!
More Articles About Attracting Birds to the Garden
If you enjoyed this article on wild birds, you may also enjoy these articles about attracting birds to the garden: