Just in time for spring and summer treats (or breakfast!), this is my favorite blueberry smoothie recipe. It's like drinking an ice cream shake. Enjoy!
I love frozen blueberries. Dollar Tree carries them and they work wonderfully in fruit salads, smoothies and more. This blueberry smoothie recipe makes two big glasses of a delicious, cool, refreshing treat. I enjoy it for breakfast. You could also have it as a summer evening snack.
Blueberry Smoothie Recipe
For this recipe, you will need a blender.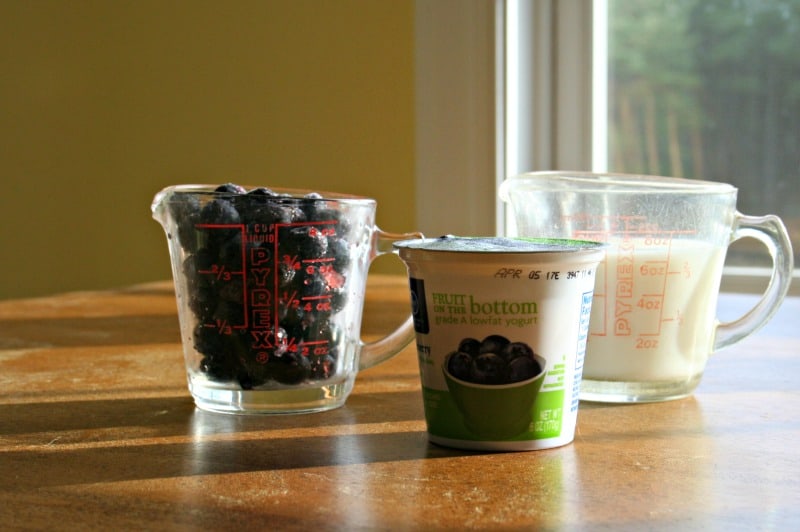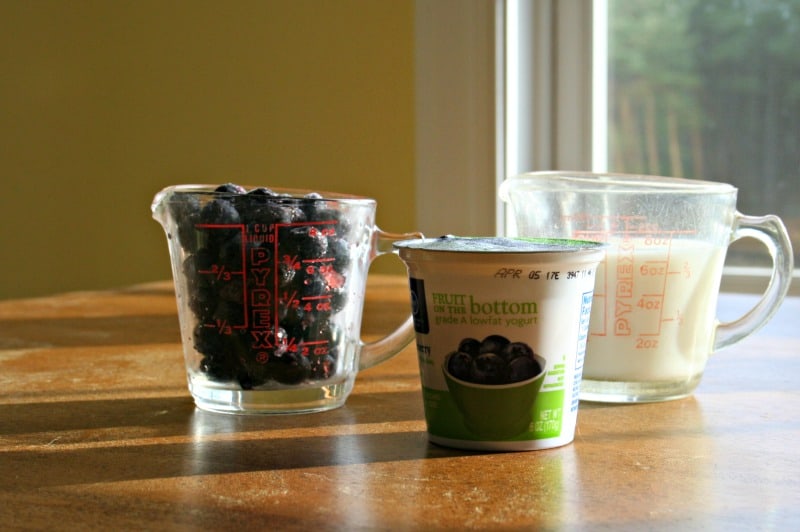 Ingredients:
1 cup of frozen blueberries
2/3 cup of 1% milk
1 container Fruit on the Bottom blueberry yogurt
1/8 teaspoon of vanilla extract
Place the milk, yogurt, vanilla extra and blueberries in a blender. You don't need to mix the yogurt first – just scrape it all into the blender. Blend on "smoothie" setting for 30 seconds. Pour into glasses and enjoy!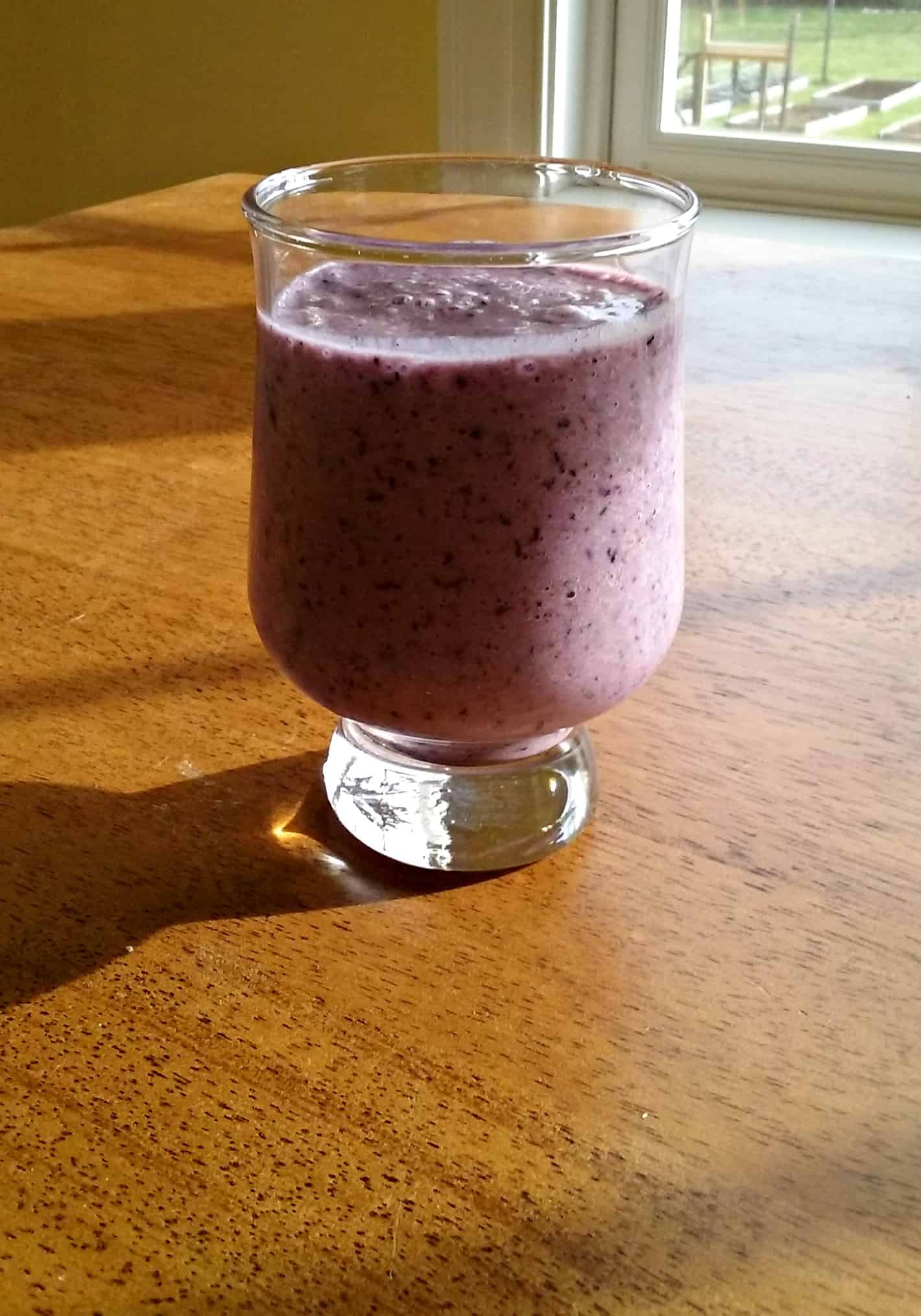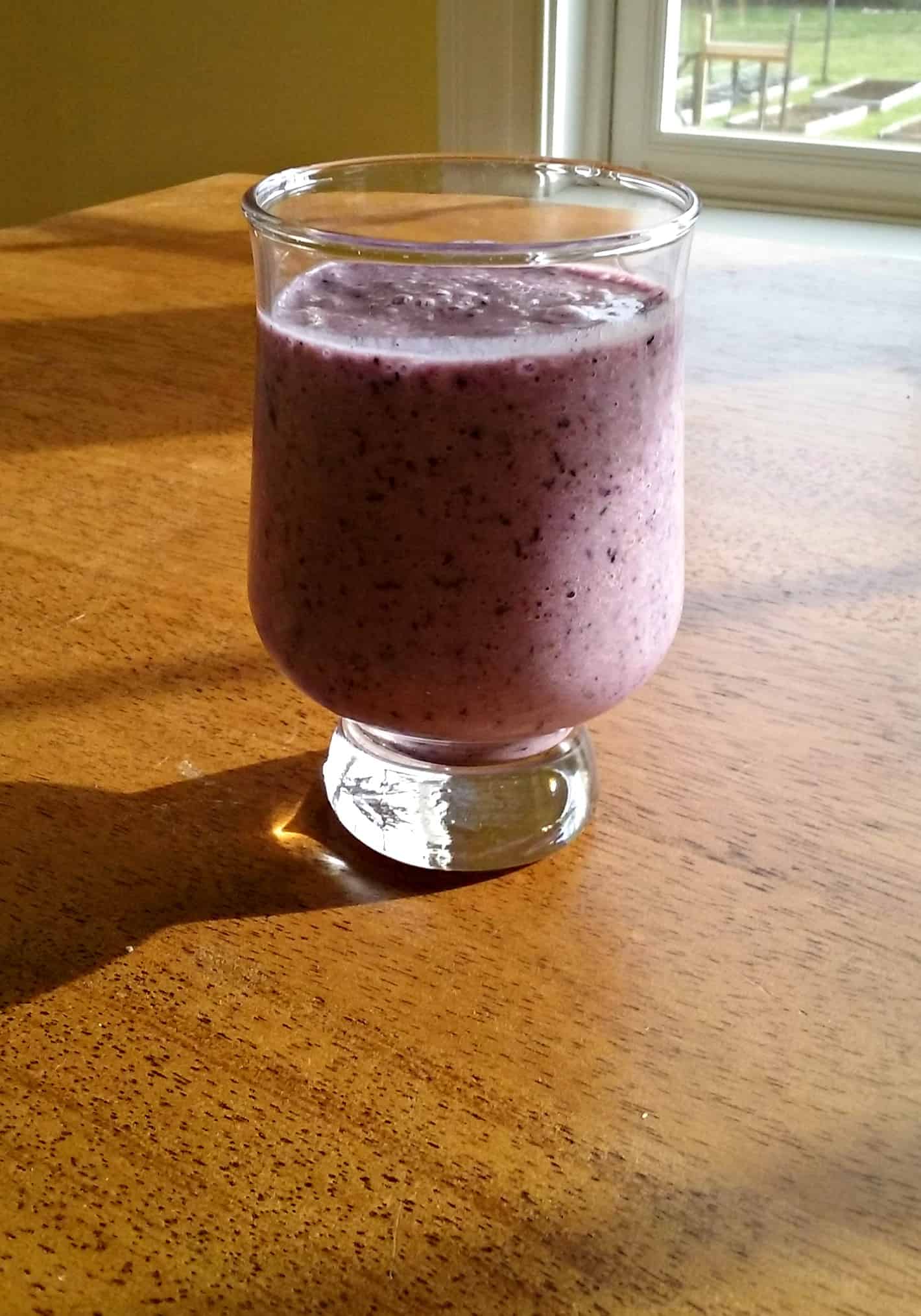 More Healthy Smoothie Recipes
Jeanne Grunert is a certified Virginia Master Gardener and the author of several gardening books. Her garden articles, photographs, and interviews have been featured in The Herb Companion, Virginia Gardener, and Cultivate, the magazine of the National Farm Bureau. She is the founder of The Christian Herbalists group and a popular local lecturer on culinary herbs and herbs for health, raised bed gardening, and horticulture therapy.